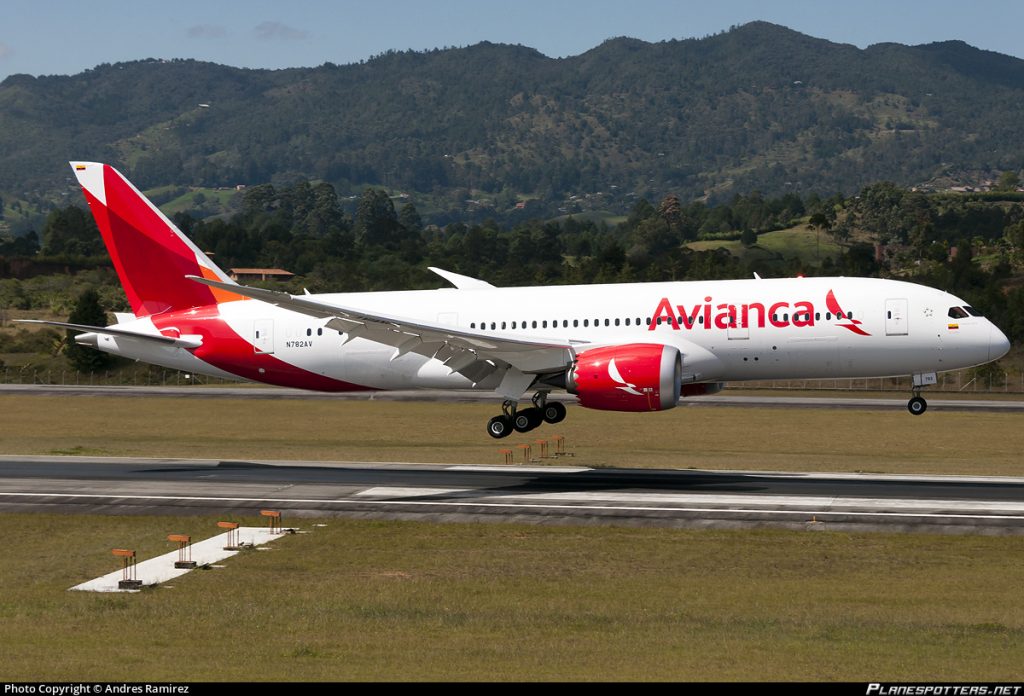 Avianca pilots belonging to the Colombian Association of Civil Aviators (ACDAC) announced on Thursday night the end of their 51-day strike.
Around midnight the majority of pilots voted to lift a strike that has forced Colombia's flagship airline to ground 13,699 flights, affecting 400,000 passengers according to El Universal.
#AHORA @DefensoriaCol y @Acdac1 anuncian acuerdo para levantar cese de actividades de pilotos de @Avianca pic.twitter.com/3ZrH6M9Hzj

— Defensoría delPueblo (@DefensoriaCol) November 10, 2017
More than 700 of the company's 1,300 Colombian pilots initiated the strike with a walkout on September 20, demanding a 60% increase in salary as well as other benefits they argued are enjoyed by the majority of pilots across the world. 
After weeks of stalemate, where Ombudsman Carlos Negret acted as a mediator, a final meeting and vote was held on Thursday. Despite no concession to their demands, and facing the 60-day limit for strikes set by Colombian law, the pilots voted and announced they will return to work within 72 hours.
The announcement was read by the Ombudsman, who vowed to oversee that the rights of workers retuning to the ranks of Avianca are respected.
Acta de acuerdo para levantamiento del cese de actividades de pilotos de @Avianca y reanudación de operaciones aéreas @DefensoriaCol https://t.co/RvVJUzRF3R pic.twitter.com/bVAgjiDeyq

— Noticias RCN (@NoticiasRCN) 10 de noviembre de 2017
Germán Efromovich, chairman of Avianca, told Blu Radio there has been "no agreement or disagreement" from their side. "All pilots who wish to return to work will be welcome," said Efromovich. "But all, without exception, will be subject to internal disciplinary processes outlined in the company rules, to the extent and within the scope of the law."
The announcement from ACDAC ends a bitter battle. Initial negotiations between the two parties broke down after just 10 days, with both parties leaving the table. 
Avianca called the pilots' demands unreasonable, and filed a petition with the Superior Court of Bogotá claiming that the strike was illegal because it interfered with public transportation. The case prompted a lengthy legal discussion on whether or not flying is an essential public service. The court ratified the petition on October 6, and in response ACDAC filed an appeal.
Meanwhile Aerocivil, the civil aviation authority, gave Avianca the go-ahead to bring in foreign pilots to fill in on certain routes.
Avianca, one of the largest airlines in Latin America, carried 29.5 million passengers in 2016. It employs more than 21,000 people and serves 105 destinations in 28 countries across the Americas and Europe.