What's in your mouth?
Caring for your teeth is caring for your body too
Did you know that getting an early assessment of oral health problems can help prevent other diseases? Studies have shown a connection between oral well-being and a number of health problems such as diabetes, heart problems, osteoporosis, lung conditions, arthritis and obesity.
Going to the dentist is one of those things that many of us put off. The issue is that mouth disease can develop silently over a long period of time and if you delay going until you are in severe discomfort, the problem will be much harder to treat.
The way you bite and chew, the position of your teeth and jaws, missing teeth, bleeding gums, stains, bad breath and sudden pain while eating are all indicators of good or poor health.
So, don't ignore your mouth! It is not just about aesthetics, it is one of the most critical parts of the human body.
Oral health and heart disease
If left untreated, gingivitis (swollen/bleeding gums) can develop into periodontitis (damage to the tissue and bone that support your teeth), which could cause your teeth to fall out.
Incredibly poor oral hygiene can actually increase the risk of certain types of heart disease, such as endocarditis. Brushing your teeth badly, or not brushing them enough, can cause tooth decay and gum inflammation.
Doctors believe that the buildup of bacteria in your mouth can cause these bacteria to reach the arteries. This can harden and restrict the blood flow, increasing the likelihood of a heart attack or stroke.
What can I do?
Good news! It's not difficult to maintain good oral health and avoid developing gum disease or cavities.
Get regular checkups. You should go to the dentist at least twice a year, but we are all different, so talk to your dentist and find out what they recommend.
Consult your dentist the moment you feel any discomfort when eating or drinking. Don't wait until it becomes a constant problem.
Brush twice a day using a toothbrush and toothpaste that are suited to your specific needs.
Floss at least once a day, more often if you eat something that might get stuck between your teeth.
Use a mouthwash. But remember that this is not an alternative to brushing and flossing. However, it can help in the prevention of the buildup of plaque.
Do not use toothpaste or abrasives to whiten your teeth or try to replace the cream that was recommended by your dentist. This will only serve to scratch the tooth enamel and produce widespread sensitivity.
Dentists you can trust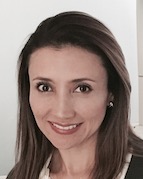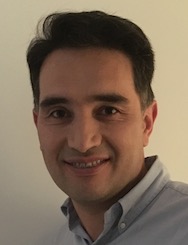 Felipe has 20 years of experience and can perform oral surgery. Carolina has 16 years of dentistry experience and offers dental implants, bone regeneration and soft tissue management. Carolina Buitrago Vargas and Felipe Acevedo both specialise in oral rehabilitation – the restoration and maintenance of oral function, comfort and appearance – as well as dental smile design and aesthetics.
The most important thing for Carolina Buitrago and Felipe Acevedo, both graduates of Universidad El Bosque, is the comfort and well being of their patients. These specialised dental practitioners provide a high quality service across various areas, using the latest technology to deliver quality and affordable oral health care.
They also helpfully offer extended hours for emergency treatment or for those with limited time available.
Solución Dental have had patients from all over the world – some people even plan their Colombian holidays around appointments with the experienced team.
Carolina explains that, "Personal service is fundamental to what we offer – in some clinics, you may see a different person every time, but that doesn't happen with us."
She adds, "We care about our patients. We call to follow up after a procedure to check everything is OK."
---
Orthodontics | Root canal procedures | Dental implants | Whitening | Braces
For all the family | Day to day checkups | Emergency treatment
---
Carrera 15 No. 124-91 – Cons: 501, Bogotá D.C. Colombia
Tel: 213 0712 – 675 0299 – Cel: 310 232 0004
www.soluciondental.com.co / [email protected]
---