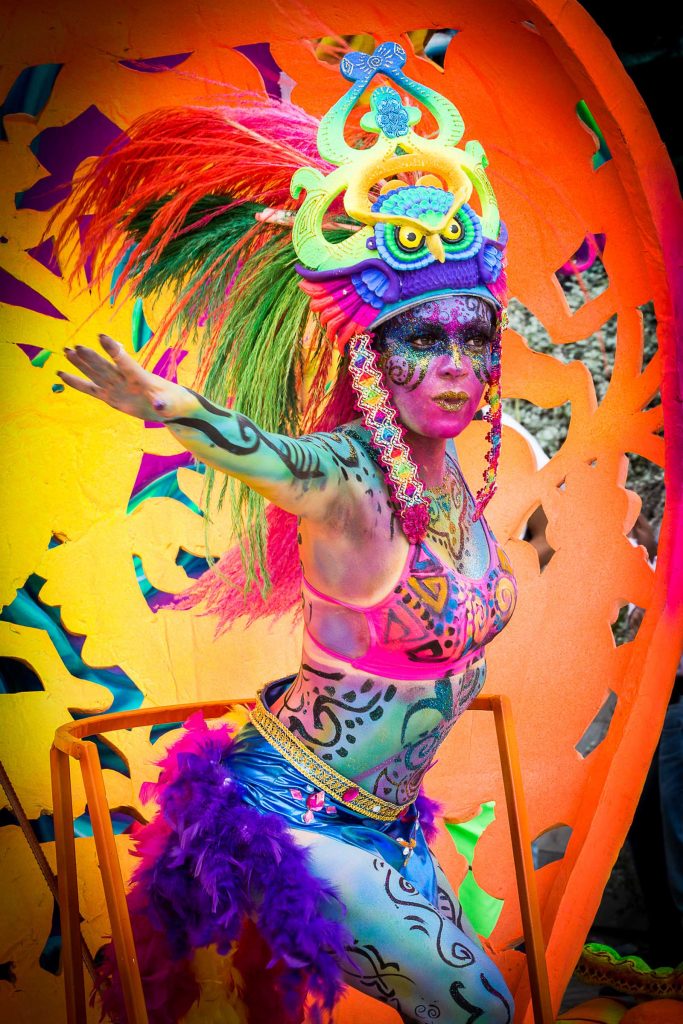 Still thinking of a New Year's resolution? How about finally making it out to one of Colombia's amazing festivals for 2018?
---
Colombians are known for their love of a good time, which explains the abundance of festivals this country has to offer. From tiny towns celebrating a foodstuff that is the backbone of their economies, to giant festivals that attract talent from the world over, there's something for any taste. To help you mark your calendar for 2018, here are some of the most popular annual festivals from around the country.
Carnaval de Negros y Blancos
Pasto (early January)
Make plans to attend next year's edition of Colombia's second biggest carnival and take part in the incredibly colourful parades. Just don't wear your best clothes as it gets messy when the talcum powder and party foam starts flying!
Related: Photostory Carnaval de Negros y Blancos
Feria de Manizales
Mid-January (Manizales) 
You just missed the 2018 edition of Manizales's biggest fair so mark your calendar for next year and don't miss out on lots of music, parades and beauty pageants.
Carnaval de Barranquilla
February 10-13 (Barranquilla)
Colombia's largest carnival and arguably second only to Rio's. Expect colourful costumes, music and lots of dancing.
Festival de la Leyenda Vallenata
End of April (Valledupar)
This festival cements Valledupar's position as the cradle of vallenato music and has been going strong for over 50 years.
Fiestas del Mar
End of July (Santa Marta) 
The ocean is central to life of the coast so it's only natural to celebrate it. For a few days at the end of July, Santa Marta gets wild with parades, local music and food, along with the requisite reinado.
Feria de las flores
Beginning of August (Medellín)
To celebrate its famous flower industry, paisas host a ten-day-long party. The many events aren't to be missed but the most important is the flower parade where hundreds of people carry large displays covered in flowers (silletas) through the city's streets.
Festival nacional del viento y las cometas
Mid-August (Villa de Leyva) 
A festival to celebrate…wind? Every year in August (the windiest month), villaleyvanos and tourists alike take their colourful and creative kites to the sky.
Festival de Música del Pacífico Petronio Álvarez
August 15-20 (Cali)
Cali may be known as the world's salsa capital but it's also host to Colombia's largest festival of Pacific music. Not to be missed.
Mompox Jazz Festival
End of September (Mompox)
National and international jazz will fill the plazas, parks and churches of this picturesque town nestled on the Magdalena river
Festival Mundial de Salsa
End of September (Cali) 
Valle del Cauca's capital city is one of the world's salsa capitals so practise your best moves for this massive festival dedicated to all things salsa.
Festival de Luces
Early December (Villa De Leyva)
Boyacá's picturesque pueblitos are renowned for their Christmas lights but the department's most famous town takes it to the next level.
---