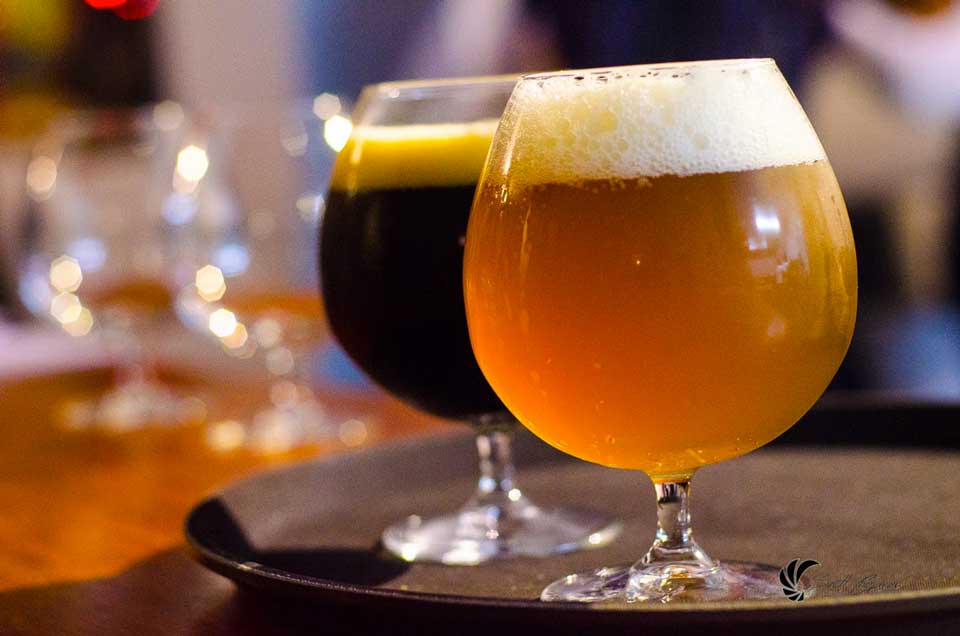 Our intrepid casketeers Chris Erb and Tristan Quigley had high hops for the Bogotá Craft Beer Tour and weren't left disap-pint-ed.
---
Until recently, Bogotá wasn't particularly well-known for having a craft beer scene. However, over the last few years a number of adventurous brewers have raised the bar with interesting and delicious new beers. From the Bogotá Craft Beer Tour to regularly-occurring beer festivals to new pubs selling only craft beer and established chains adding them to their menus, bogotanos are quickly taking to flavours and styles that were, until recently, unknown in the city.
Sensing this, Simon Treiber and Tommy Manuel Dutton, two Australian transplants, wanted to introduce some of these fledgling breweries to anyone who was interested. Many of them were relatively obscure except to the most seasoned beer-lover.
"We started in November of last year as a way of showing people a different side of Bogotá, while tasting locally produced quality craft beers in places they may never have heard of," Simon told us. Despite the tour being less than a year old, it's often full to capacity on each of the five nights a week it runs.
The meeting place is at Papaya Gourmet, a small cafe owned by the duo in the heart of La Candelaria. Before setting off, we were all given a can of Poker and told that it would be the worst beer we'd drink that night. Those of us who live here know you can do worse but he was right, there were much better beers ahead of us.
Unfortunately, Bogotá doesn't have a craft beer district (yet) so the different stops on the tour were slightly spread out. The Bogotá Craft Beer Tour makes it a bit of a sightseeing tour as well and it's especially interesting as some of the stops are not places where the average tourist would likely end up.
From the cafe, a large van whisked us to the first stop of the tour, Dos Carreras. The bar is tucked behind Parkway and away from most of the surrounding nightlife, resulting in an initially quiet and underwhelming atmosphere when entering.
Once inside, however, patrons are greeted by one of the largest selections of Bogotá-produced craft beer on draught. Past the bar is a surprisingly large seating area, a stage and table-tennis. On offer were two ales from Rústica (who own the bar) as well as Tierra Alta's Red IPA, which was our favourite of the three.
In the midst of bouncing ping pong balls and patrons pursuing them, Simon gave us a quick introduction to the Bogotá craft beer scene, before Rústica's Spanish owner, Luis Javier Gil, gave a brief overview of his brewery's two offerings.
From Dos Carreras, we piled back into the van and headed north towards the industrial neighbourhood of Siete de Agosto. The incredibly well-equipped brewery of Madriguera Brewing Co. can be found on the second floor of a nondescript building. It has one of the nicest setups in the city and has a capacity of nearly 3,000 litres a month.
We were able to sample their three beers straight out of a tap while head brewer Javier explained the brewing process and talked about the different beers he produces. However, the real standout of this part of the tour was their Liebre Rebelde cider, the only hopped cider produced in Colombia.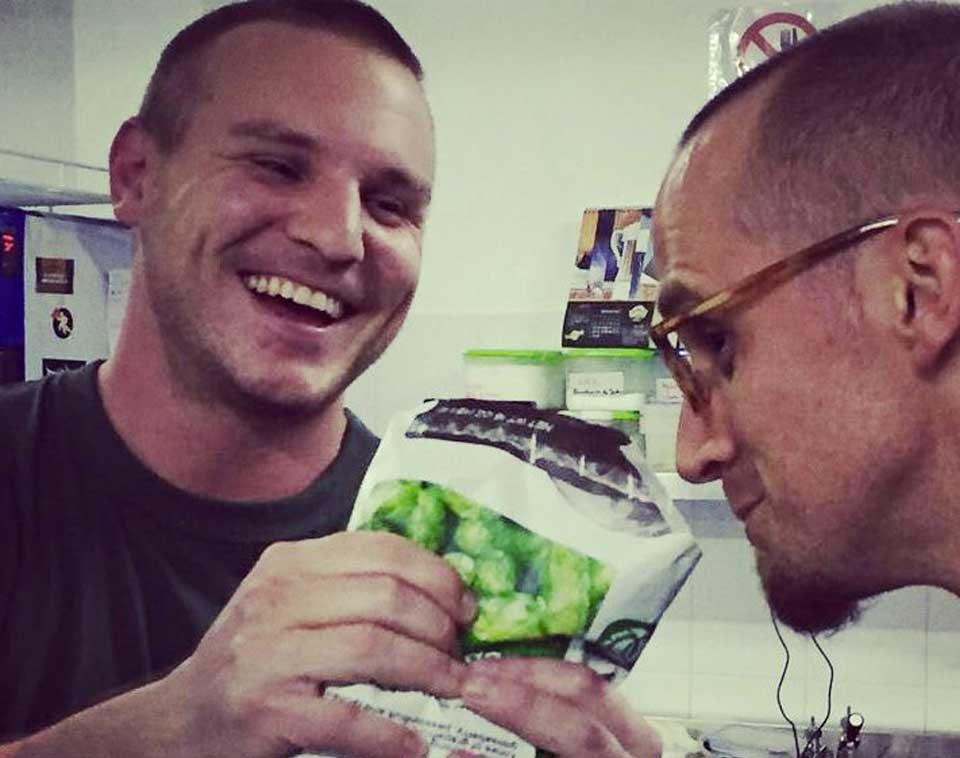 A two minute walk took us to our next stop, Cerveceria Gigante. Located on the bottom floor of this slightly claustrophobic establishment is a true craft beer achievement. Californian Will Catlett has a glorified 50 litre home-brew system, which he has turned into a genuinely productive and successful craft beer set up – a sea of blue, plastic home-brew fermenters bubbling away with what is arguably one of the best beers in the country.
After a quick introduction from Simon, Will gave us another quick rundown of the brewing process, before giving everyone some grains of malted barley to eat, as well as a whiff of the notoriously divine smelling Citra hops that he uses for his flagship beer.
We were then herded upstairs, past the second-floor bar to the third floor, where there were a few tables and chairs not being used by a pub quiz that was also taking place. This is where Tommy and Simon like to give their customers a chance to order any dinner they might need, taking advantage of a variety of delicious options for lining one's stomach. After a fondue, some pulled pork and a couple of pints of Gigante's most popular ale, the Citra IPA, we were on our way to the final stop of the night.
We found ourselves at a trendy and beautifully designed little bar in Bogota's Quinta Camacho district (basically Chapinero Alto), called Mono Bandito. Here we received a glass of the non-Bogotana 3 Cordilleras Mestiza (Medellín) and were more-or-less left to socialise amongst ourselves. Chris had become quite tired and emotional by this point in the night, but Tristan and his friends were more than a little impressed with the decor and architecture of the venue, and especially the music selection. All in all, both fearless (but not beerless) casketeers thought the tour was a keg of laughs and went home feeling very rummy indeed.
---