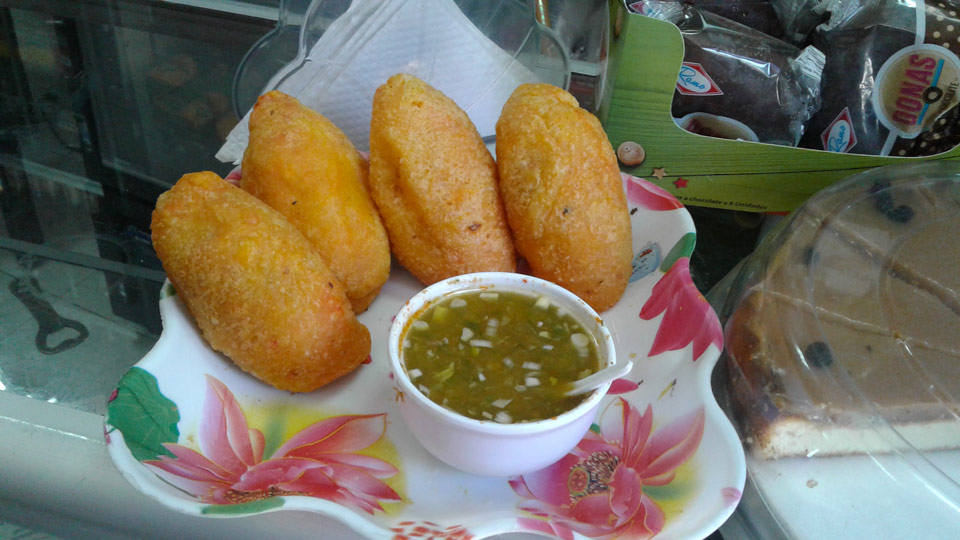 With the number of holidaymakers visiting Colombia growing rapidly every year, it is no surprise that food tours are fast becoming one of the top things to do. Laura Brown visits La Mesa and looks at some of what's on offer.
---
This country's cultural, ethnic and geographical diversity lends a colourful backdrop to the cuisine, and as a visitor or someone who is new to the city, it is not always easy navigating your way through the tastes when you have no idea what you're looking at.
Hence the rise of culinary tourism as a number of companies fill the gap in the market by offering food tours to various parts of the city.
Examples include Flavours of Bogotá, which hosts a coffee shop tour; Bogotá Foodie, which takes guests on a "food safari" through places such as Paloquemao market; and La Mesa, who invited The Bogotá Post to join one of their walking tours of the Candelaria.
The tour set off from Parque de los Periodistas, where we were greeted with mango biche, a sliced green mango snack typical of the Caribbean region. We had it with salt and lemon, which is the most popular way of serving it, but it can also be enjoyed with condensed milk or aguardiente.
At the same time, our guide Margarita explained a little bit about the area, pointing out the mountains to the east and the monuments in the square. This set the tone for the tour, which focusses almost as much on the history of the city as it does on food trivia.
After walking around the square, our next stop was an arepa stand where we were treated to breakfast of an arepa caribeña, filled with egg and meat, and taught about the origins of one of the most common Colombian foods.
The humble arepa, usually prepared as a round disk made from corn dough, is an important part of indigenous cuisine widely eaten in Colombia and Venezuela. They are prepared in different ways according to the region, and filled with a variety of ingredients.
We wash down the arepa with fruit tea, better known locally as aromática. This refreshing hot drink can be prepared with pretty much any fruit or herbs and this time it is papayuela, a small fruit purported to aid digestion; red berries; fresh mint leaves; hibiscus flower and panela. Of course those ready for something stronger can always add a shot of aguardiente.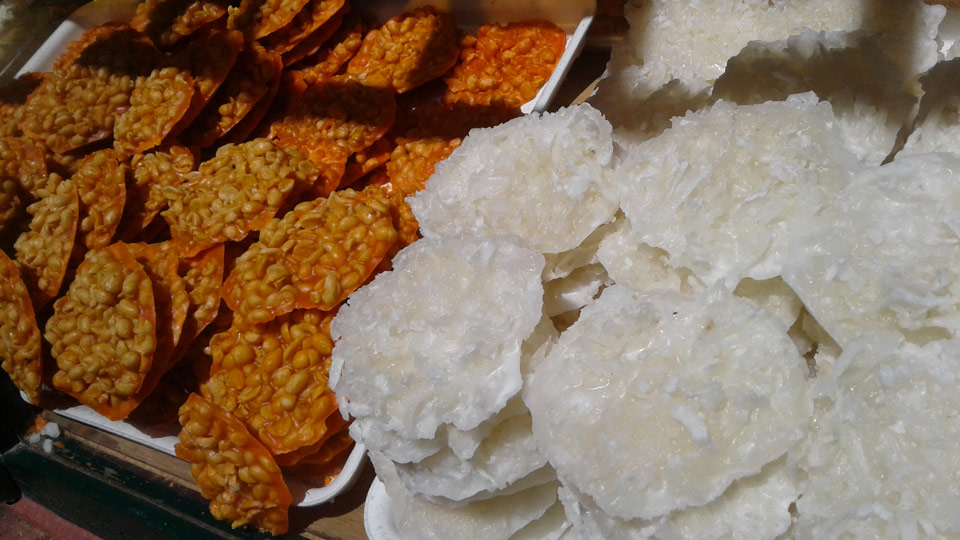 Next on our La Mesa tour, we wind our way through the cobbled streets, stopping to take photos and learning more about the city's history before stopping to sample pastel de yuca and then hot chocolate at a cafe which serves everything chocolate, including sandwiches.
After learning about how cacao is grown and produced and how to make the perfect hot chocolate, we wander through some back alleys where our guide points out some of the colourful artwork that decorates many of Bogotá's streets as we make our way to a market to enjoy some tropical fruits and juices. We are offered feijoa, curuba, guanábana and borojó among others.
The final stop on the tour is the Colombian capital's oldest restaurant, La Puerta Falsa, just off Plaza Bolívar. We're here to eat tamales at this historical venue, which has been run by women from the same family since 1816, and according to our guide, the reason their tamales are so popular is that they have continued to prepare the dish in the same way for decades, without ever changing their recipe.
Colombian tamales are made from either rice or a kind of corn mash filled with chicken, pork, chickpeas and carrots, and comes wrapped in a leaf like a present.
We were also offered ajiaco before this but were too full and opted to leave the soup for another time.
The tour ends with dessert, and by that time we are truly stuffed and happy to have learnt a bit about the city as well as the food.
La Mesa also runs food tours in Medellín and Cartagena.
---
By Laura Brown