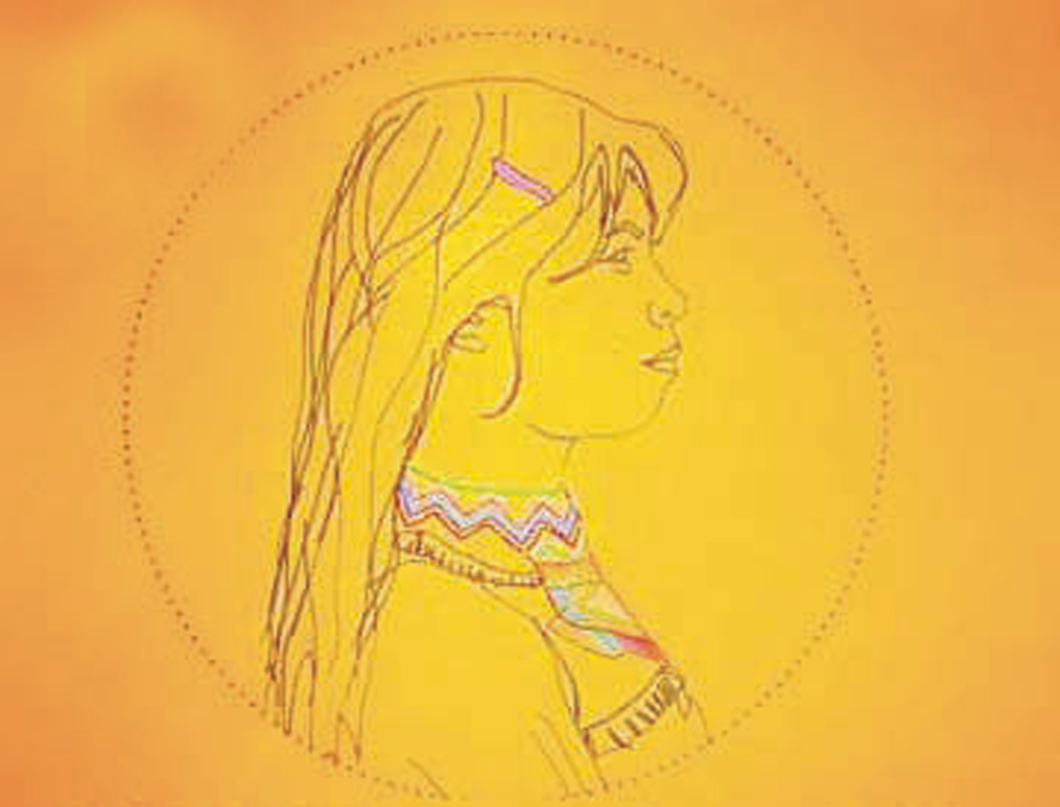 While it is more commonly associated with parts of Africa, female genital mutilation (FGM) is a practice that has taken hold in select communities in Colombia.
---
With 49,686 people, the Emberá are the second largest indigenous population in Colombia. Based in the tropical, humid forests of the Pacific, the communities maintain their oral traditions and follow rituals performed by their leaders and doctors, the Jaibaná. One of the rituals that is still practiced is female genital mutilation.
FGM is defined by the UN Population Fund (UNFPA) as "a practice involving the alteration or injury of the female genitalia for non-medical reasons." They go on to explain that "the procedure can immediately result in shock, haemorrhage and potentially deadly infection, and over time, often leads to infertility or complications in childbirth that increase rates of newborn death."
This traditional practice was unheard of until the death of two infant girls in 2007 in the department of Risaralda in western Colombia. The girls suffered serious infections following clitoridectomies, mutilation of the clitoris. The outcry that followed their deaths exposed a secret practice that shocked even those within the Emberá community. And if the findings shocked those within, they have absolutely bemused those on the outside.
The origin of the practice of FGM among the Emberá is not known. Some have said it was introduced by a group of nuns at the beginning of the 20th century, while others say it was something that the natives adopted from the black Muslim slaves. At the same time, it could be an ancestral practice that originated within the community.
Equally difficult to put a finger on is why communities engage in the practice. A study into the Emberá Chamí by Raquel Gonzáles Henao, an anthropologist at the Universidad Nacional, shows that some communities believe that if the clitoris is too large it looks like a penis and is aesthetically unattractive. Others hold the belief that a man won't marry a woman with an abnormally large clitoris. Finally, there is a perception that a clitoris might make women more sexually active and, in some cases, even become attracted to other women.
Absence of discourse
There is a wider absence of discourse about sexuality, which is reflected in the lack of representation of sexual organs in their aesthetic expressions. Examples of this include Kipará (facial and corporal painting), ceramics, and drawing.
That absence of discourse extends to asking permission prior to going through with the practice. Midwives are responsible for performing FGM, often without the consent of the mother. "My grandmother who was a midwife did that to me without my mother noticing, while she was recovering from having me," says Dayana, a female member of the Emberá community. "I was very small and that's why I do not remember anything."
Given that many community members, especially midwives, see FGM as a form of healing – Dayana herself remarks, "I do not have anything down there, I have healed," to acknowledge that she no longer has a clitoris – eradication efforts cannot simply denounce the problem. Instead, they need to challenge the community to reconsider the ideal of what it is to be a woman.
Healing
I asked Dayana, who had her own baby girl a year ago, about the role of women in their community. She said that there are many similarities with women here in Bogotá, but added, "We as women have to do certain things in the community. Being with the family is our main function."
Shifting that family-first attitude has been integral in the fight to curb FGM in the Emberá community. The process of change has come about through dialogue and building shared understanding by finding similarities, such as a belief in preserving lives. That, in turn, has opened the way for the practice to be discussed more openly and for women to take more active roles in their community.
When the phenomenon was discovered in 2007, the UNFPA estimated that as many as two out of three Emberá women had been subjected to FGM. Since then, authorities, international organisations, members of the academic community and other sectors of civil society have worked to raise awareness and propose strategies for the eradication of what the UNFPA calls "one of the most serious and devastating forms of gender-based violence."
One such initiative is Project Embera Wera, which has caused FGM to be publicly outlawed by community leaders and fully abandoned in some areas. The joint scheme, run by the UNFPA along with the Colombian Family Welfare organisation (ICBF) and the Regional Indigenous Council of Risaralda (CRIC), has worked with communities in Risaralda to empower women and build consensus against FGM.
Secrecy
But challenges still remain. With so much secrecy surrounding FGM, it is difficult to know how successful eradication work has been. This year, on the International Day of Zero Tolerance Towards Female Genital Mutilation in February, the National Indigenous Organisation of Colombia (ONIC) said that FGM continues and that there are "no precise figures of the numbers of women and children affected, nor details about which areas it is happening in." They said that the only cases that become known are those that cause infection or death.
The total abandonment of the practice will take time. What is important is to continue the education of each Emberá member and allow them to change that discourse through schooling – allowing them to understand, without telling them what to do.
The UN believe that at least 200 million girls worldwide have been cut, with more than half of them living in Egypt, Ethiopia and Indonesia. The hope is that by 2030, Colombia will no longer be one of the 30 countries where FGM is practiced.