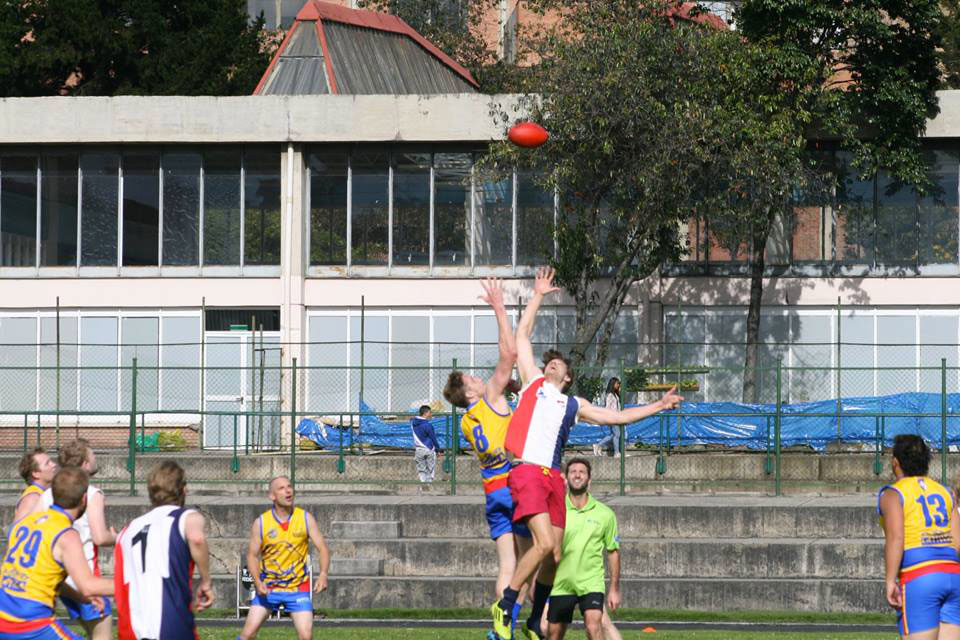 Bogotá Bulldogs defeat Santiago Saints in Bogotá to take the first edition of the AFL Andes Cup.
---
History was written on September 3 as the Bogotá Bulldogs defeated the Santiago Saints in Colombia's first ever game of Australian rules football. The home team defeated the visiting Chilean team in front of a large crowd in Parque Servita and became the first winners of the Andes Cup.
The Bogotá Bulldogs club have been in existence for less than a year and faced a more established team. However, neither team had played a competitive fixture recently, so nobody was sure what to expect going into this game. In the end, home advantage proved a huge boost and the Bulldogs had established a convincing lead against the Saints by the end of the first quarter. While the result was never in doubt, the Saints rallied in the later stages of the game. The final score was 94 to 48.
The spectators included Australians well acquainted with the game as well as Colombians for whom it was a completely new experience. "I didn't understand all the rules but I really enjoyed the game", said Tatiana Viancha. "It's good to have the opportunity to watch a different sport in Colombia because we usually don't watch anything except for soccer".
After the game was over both teams and their supporters gathered in La Villa bar in Zona T. Bulldogs captain Paddy Smallwood took the opportunity to thank the Chilean team for coming to Bogotá and for their excellent sportsmanship. Holding the Andes Cup, he added, "Next year we'll play in Chile and give you a chance to win this back." The Bulldogs also hope to play against US teams in the coming year. Australian rules football may be new to Colombia but it's already making it's mark.
---
By Kieran Duffy