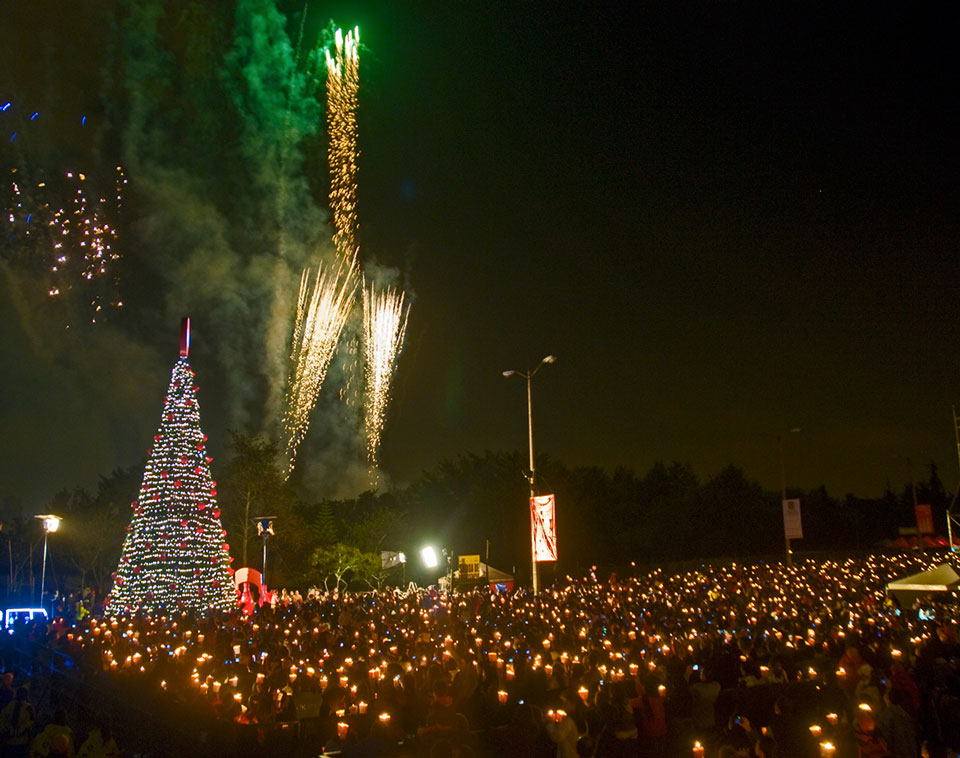 Get hyped for the holiday season with Jazid Contreras's guide to celebrating like a Colombian. Brace yourself for an activity-packed month that is sure to include plenty of food and drink.
---
While many traditional celebrations here have catholic origins, these days it is mostly about  getting together with family and friends to have a good time, regardless of your personal beliefs. So forget counting calories and prepare your body (and your wallet) for a month of enjoyment and excess.
December 7: Noche de velitas
Candle night marks the unofficial start of the holiday season. Families get together in the early evening to light up rows of multi-colour candles on curbs and balconies. The ritual represents a celebration of the Virgin Mary's immaculate conception, and is a truly special night as the streets are filled with candles in all shapes and sizes.
December 8: Feast of the Immaculate Conception
On this date, many ten-year-old kids dress up in their most elegant outfits to have their first communion. After they go to church and receive the Eucharist in a solemn ceremony, their families throw them massive parties as a way of presenting them as catholic to society. Public holiday.
December 16 – 24: Novenas
Perhaps the most famous Colombian holiday tradition, this is a widely popular string of parties that take place every night from December 16 to 24. People gather around the nativity scene, read a series of prayers and gozos (best described as poems about baby Jesus), followed by catchy carols sung by all of the participants. Some novenas are followed by games, raffles and even full blown dance parties. In some families, each evening has a different host who tries to one-up the previous one in the snacks and beverages department.
December 17 and 23: Late night shopping
Aware of how busy – and forgetful – a lot of us can be the days before Christmas, many stores and malls open their doors until late hours on the Bogotá despierta days, with special deals and discounts to give shoppers plenty of time to spend, spend, spend.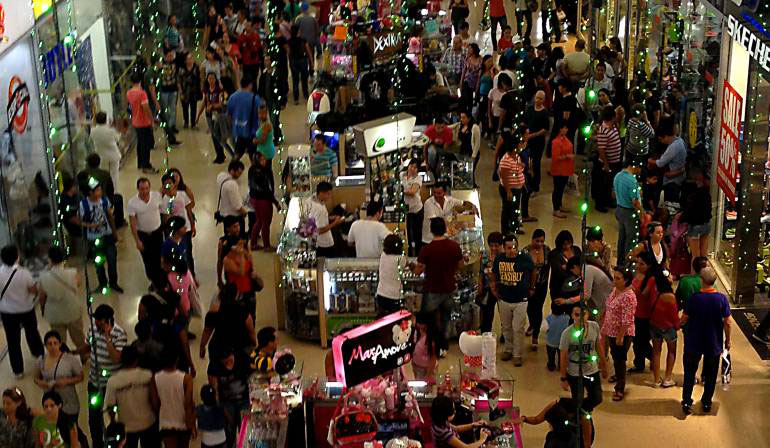 December 24: Christmas Eve
A typical Christmas party here will see the family gathered in their living room, dancing to tropical music, drinking alcohol and eating traditional delicacies like buñuelos and natilla as well as starters and classics like Russian salad, tamales, with a main course of lechona or meat roll. At midnight, baby Jesus shows up in the nativity scene and all the presents are opened. Fireworks are a big part of the celebration and even though most of them are supposedly banned, people still manage to get their hands of them. Many kids use them without proper supervision, hence the staggering number of accidents that injure and even kill children every year.
December 25: Christmas Day
On the morning of December 25, some Colombian homes look as if they were stricken by a zombie apocalypse. The excesses of the previous night leave many with a food and drink hangover. It's time to take it easy, eat a nice breakfast with the family and maybe have a barbecue or go to the cinema to see the latest bad comedy by Dago García.
December 28: Día de los inocentes
This might be one of the celebratory holidays with the bleakest historical origin. The day of the innocents is commemorative of the biblical children's massacre by King Herod. Marked in most of Latin America and Spain, the day of the innocents is similar to April's Fools day, when people play practical jokes and have a chuckle at someone else's expense.
December 31: New Year's Eve
Don't forget to separate your 12 grapes in advance, put on you yellow underwear, fill your pockets with lentils and have your suitcase ready for the midnight lap around the block. By now, you must have heard about these and other quirky Colombian new year's traditions, most of them based on superstition. But none of them are as fiery as the burning of the año viejo, which means setting fire to an effigy that represents all the bad that happened in the year that is ending.
January 1: New Year's Day
Get your swimsuit and sunblock ready because in Colombia we like to welcome the new year with a paseo de olla. The whole family goes to the nearest beach or river to share a tasty sancocho soup made right there with an improvised bonfire on top of which rests the quintessential pot after which the tradition is named.
January 6: Three King's Day
The festivities come to an inevitable end, and it's time to start that new diet, be responsible with money again and give your liver a well-deserved rest. But before that, Colombians celebrate the day of the biblical Magi. The closest weekend to January 6 is a puente that many people use to get away, one last vacation before facing reality and start working on their New Year's resolutions.
---