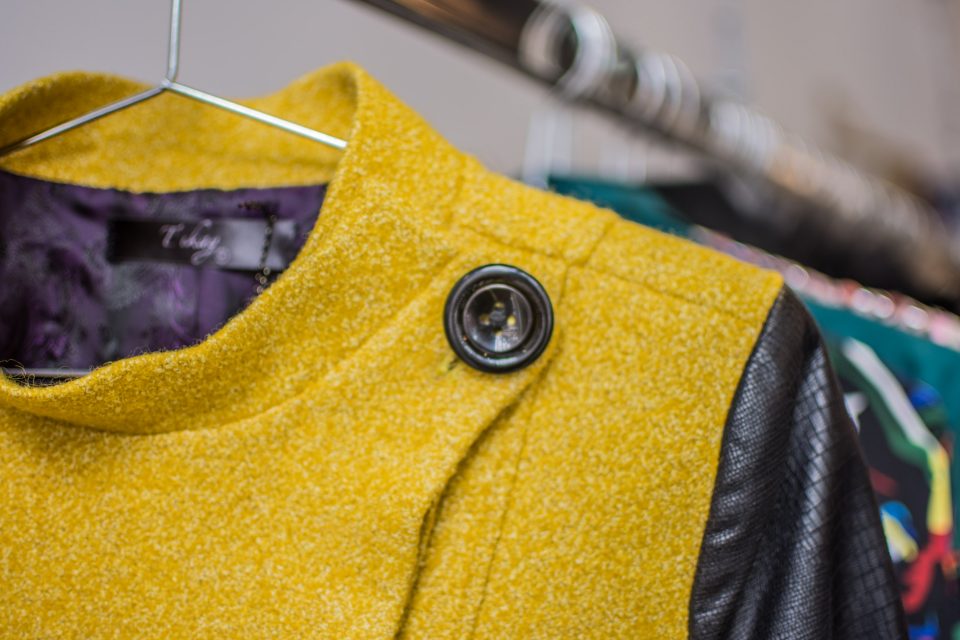 Thinking about revamping your wardrobe for the new year? Bogotá fashion expert Monica Valbuena is on hand to give us the inside scoop on some of the hot trends expected to hit the streets this year.
---
Whether you're looking for a whole new look or just want to jazz things up a little but don't know where to start, here are some pointers to help get you headed in the right direction.
Back to the beloved eighties
The styles of long gone decades will be back with a vengeance in 2017. It's the return of that eighties look, which we have seen coming through strongly on the streets in recent months. There will be a prominence of 'maxi' outfits, forming oversized silhouettes in retro coats, trousers and accessories. It will be power dressing and shoulder pad central, and materials like lace, fur and velvet will be king, not only in clothing but also on accessories like shoes and purses.
If you are riding this retro wave, don't miss the basic T-shirts with fun slogans or the logos of your favourite rock bands. Match them with maxi or pleated skirts, or boyfriend jeans, to give yourself the air of a rockstar.
The perfect place for fancy retro clothes and accessories is a collective of independent designers at ESTUDIO 8424 on Carrera 18 #84-24.
Add a touch of romanticism and opulence to everything
Ultra feminine clothing is set to rise, taking inspiration from the Victorian era. Expect to see shirts and dresses laden with ruffles.
Coats for both men and women will form an important part of this revival, coming in military style with classic cuts and metal appliqué. Similarly, we will see all kinds of hand embroidered clothing, creating unique pieces. Voluminous sleeves will go perfectly with a romantic corset or with an oversized belt over your clothes to really highlight the feminine figure.
The Valente Lüks design house in the El Retiro mall (Calle 81 #12-44), is one of the city's top crusaders for this trend and is well worth a visit.
More than an add-on
Accessories have become indispensable, so much so that the right accessory can transform basic clothes into something great. Experiment with shoes, handbags and hats to liven up your outfits. When it comes to footwear, Bogotá offers lots of fun options to achieve unforgettable looks. A good shoe can grab attention in its own right, especially when different materials are used with funky geometry to give them a futuristic feel.
At Lucinda el Atelier de los Zapatos, you will find a speakeasy style showroom, with experts in the development of footwear strutting around in transparent or shiny heels. They also make shoes to measure.
Inside-out
The use of underwear as part of an overall look has continued to gain strength and gives an option that is feminine, empowering and different.
The Suki Cohen brand has made underwear into a cult object to be worn without taboos. Call his workshop (+57 321 2584811) to schedule an appointment in advance. It's worth taking the time to really understand his creative proposal.
Star garment
To finish off this fashion tour, we leave you with the fur coat, chosen as top pick because of its visual impact, versatility and style, not to mention texture. Synthetic fur is more affordable and obviously kinder to our furry friends. Its volume and charm are striking and it is sure to get heads turning wherever you wear it. Black is highly stylised and dramatic, while vibrant colour prints give an original look.
Look out for the entrepreneurs behind the Goch brand that is gaining popularity in the city.
---
Mónica Valbuena Hernández is a public relations expert who loves fashion. She has over ten years of experience managing luxury and fashion brands. She designs her own shoes, runs a communications office and writes about trends and style. She is a fashion blogger and runs the site www.metrolab.co / Photos: Rafael Rosas Marken