Over the last few months, Bogotá has seen an increase in the number of people ditching buses and bikes in favour of electric scooters created by companies such as Lime-S, Grin and Zoom. But what's all the fuss about? How exactly do these scooters work, and are they more hassle than they're worth? The Bogotá Post decided to take to the capital's streets to find out.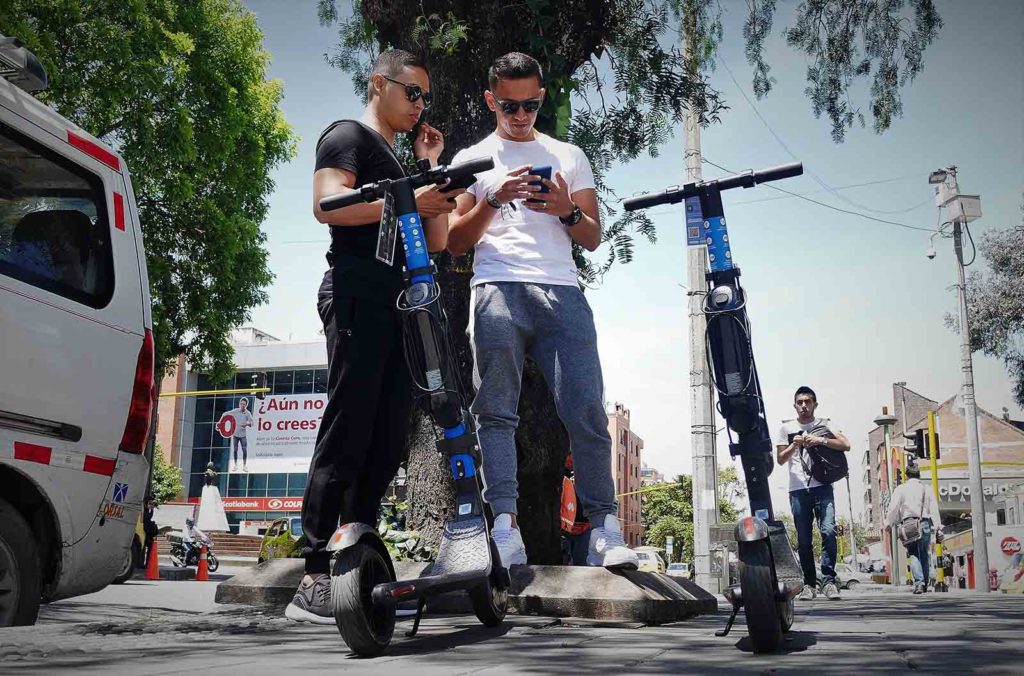 What's the idea?
Santiago Hernández, Grin Colombia's country manager says that the company's aim is to "improve mobility in Bogotá, and work with the community and local authorities to do so in an orderly way." The popularity of these scooters shows that Bogotá, a city that also hosts Latin America's longest cycle route at more than 360km, is more and more open to alternative modes of transport. Not only can these improve problems of traffic and congestion, but do so in a more environmentally friendly way. However, health and safety continues to be the biggest challenge these companies face, given that these scooters are used, sometimes carelessly, in public spaces all around the city. In Bogotá, the scooters are mainly available in the areas of Chapinero and Usaquén, between the Séptima and the Autopista Norte.
The Experience
After a few minutes of trying to navigate the Lime app, locate a scooter, and successfully unlock it, I was ready to test it out. I'm not the most coordinated person, so it took me a minute or so to gain my balance, but once I did, I must admit it was quite fun, even if the acceleration button is a bit scary initially. As I'm not a huge fan of the city's congested roads, I stuck to empty stretches of pavement. But I did see fellow scooter riders zooming up and down the parallel bike lane. A few figure-of-eights at 300 pesos per minute was enough to know the scooter life is not for me. That said, I can see the appeal for those who may have short commutes and want to avoid the city's traffic. 
Related: Transmilenio transport trouble
Fun had and scooter tested without incident, the time had come to lock up my scooter, ready for a future rider. The app warns that you may be penalised for leaving the scooter in certain areas, such as pavements, green areas, bridges, or bike lanes. Judging by the lone scooters I've spotted stranded in just such spots, it's not a rule that all users follow.
From a user point of view, I can imagine it would be a bit of a pain if you're in a rush. Or if you've arrived at your destination only to find it's a long way from the allowed parking areas.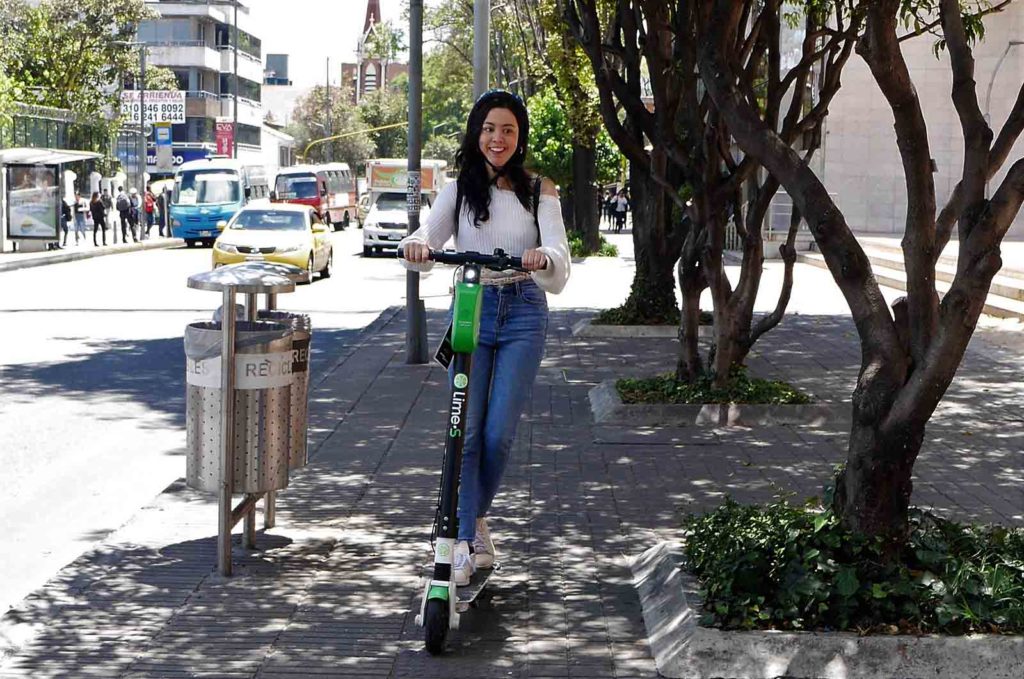 Is it safe?
If you're using a scooter on one of Bogotá's bike lanes, I'd say that scooting seems safe, though the worldwide accident figures are somewhat concerning. The Lime-S app also makes you read and accept a list of its regulations on the app before you can ride. You may not believe it based on what you've seen on the city's streets, but one of these rules states that you must use a helmet when operating the scooter. However, there doesn't seem to be a way of enforcing this rule. For sure there's plenty of people riding scooters without any sign of protective headgear. This lack of enforcement appears to ring true in a variety of situations. For example, with no time-of-day restrictions on rentals, there's nothing stopping someone from riding home drunk after a late night out.
Moreover, additional issues can arise in areas without bike lanes. Many people complain about people on scooters avoiding the roads in favour of the pavement, which is meant to be a safe space for pedestrians. When you also consider the fact that many pavements are already overcrowded, poorly paved, broken, or riddled with potholes, scooters can seem like another accident waiting to happen. 
We couldn't find statistics for the number of accidents in Colombia, but concerns have been voiced in other scooting countries. Last year in Spain for example, the scooters led to 273 accidents and five deaths, and a study carried out in Austin, Texas, found an average of 20 injuries per 100,000 scooter journeys. The study also revealed that only one out of the 190 injured riders was wearing a helmet, suggesting that scooter-related scrapes could have been minimised through proper precautions.
Our verdict? With regulations that are hard to enforce and a raft of inexperienced users on wheels, I can see why scooters get on people's nerves – whether on roads, bike lanes or pavements. But if the city's scooters scooted with more care and consideration, this might be another fun way to get people out of their gas-guzzling cars.
So, are these scooters an innovative new way to get around, or just another menace? Let's weigh up the pros and cons.
Marvel?
More environmentally-friendly transportation
Helps reduce congestion
Fast and fun way to travel short distances
Joy of seeing suited scooter users zooming along like children
Easy to use
Menace?
Limited scoot-able areas
Expensive
Restrictions on parking and public-space usage issues
Potential for accidents
Regulations are not enforced
Complaints from other road and pavement users 
How they work:
Download relevant app on Android or iOS
Insert payment method
Enable location services
Scan the scooter's QR
Start skating and press "Go" to speed up
Use map to leave the scooter in a safe location