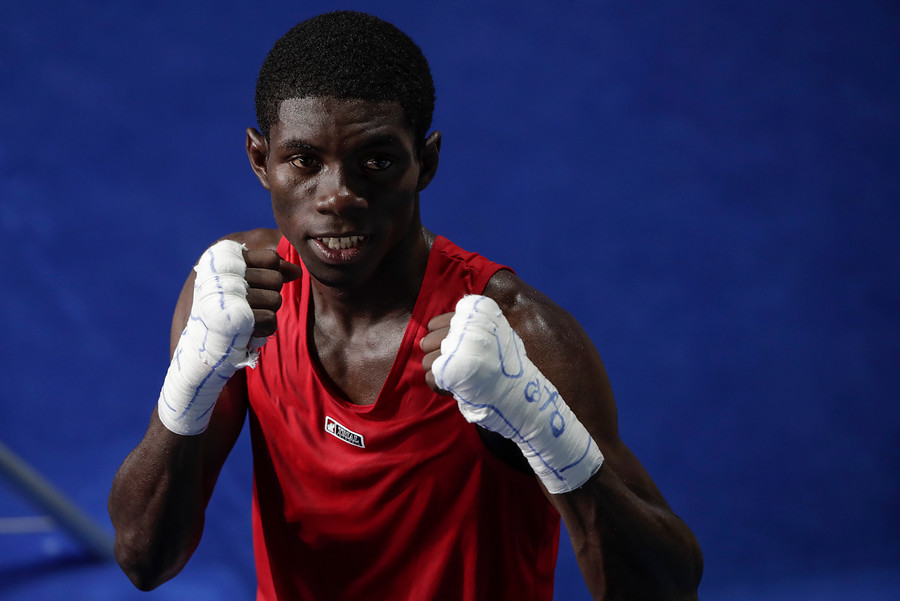 Having already been guaranteed Colombia's first Olympic boxing medal for 28 years, antioqueño Yuberjen Martínez – 'El Tremendo' – was edged out by Uzbekistan's Hasanboy Dusmatov in a tense bout.
---
In the men's 49kg light flyweight division, 24-year-old Yuberjen Martínez was defeated by unanimous decision by Uzbekistan's Hasanboy Dusmatov, winning Colombia's second silver medal at Rio 2016 – albeit not the gold he had hoped for. Having gained the Asian light flyweight title in Bangkok last year – indeed never having lost in his boxing career – 23-year-old Dusmatov had won every round on his way to the final, making Martínez's formidable task all the more difficult.
However, his silver medal eclipses the three Olympic boxing bronze medals that Colombia had previously won – two in Munich in 1972 and one at the Seoul Games in 1988; but means that the wait goes on for the country's first boxing gold medal
In front of a sizeable crowd – although not a full house by any means – the final got off to a cautious start with both fighters sizing one another up in the early exchanges. Martínez looked solid in defence in front of a baying crowd of raucous Colombians as he sought to make his height and reach advantage count.
Related – Colombia celebrates it's first gold 
However, Dusmatov unanimously edged the first two rounds 10-9 according to the judges, meaning his task was simple in the third and final stage of the fight. Dusmatov – quicker and lighter on his feet than his Colombian opponent throughout – defended stoutly in the final round, his movement and counter attacks making it virtually impossible for Martínez to lay a glove on the Uzbek.
Dusmatov was adjudged to have won all three round unanimously – a verdict that ultimately could have produced few complaints from the Colombians present at the Riocentro in Barra de Tijuca. Martínez was humble in defeat and posed for photos with Dusmatov after the fight, accepting that he was eventually outclassed.
Related – Silver for Yuri Alvear
Considering the strength of his opponent, Martínez can leave these Games with his head held high, and can be exceptionally proud of his country's greatest ever boxing performance at the Olympic Games. His path to the gold medal match had seen him beat Brazil's Patrik Lourenço, Filipino Rogen Ladon, 20-year-old Spaniard Samuel 'El Infierno' Carmona and Cuba's 2015 world junior champion Joahnys Argilagos.
But for the young boxer from Chigorodó, there was an ulterior motive for achieving a gold medal for his country. "The money I would have got for winning a bronze medal wouldn't have been enough for the house I want to buy my mum – that's why I'm going for gold [worth 165 million pesos]," he told reporters before the final. Although he fell at the final hurdle this time around, the 96 million pesos he will receive for his silver medal performance will hopefully go some way to buying his mother a new home, while he will certainly be working hard before Tokyo in four years' time.
---
By John Bartlett