Juan Sebastián Cabal and Robert Farah take the US Open crown. The Caleños won the final, beating Marcel Granollers from Spain and Horacio Zeballos from Argentina in two sets, 6-4, 7-5.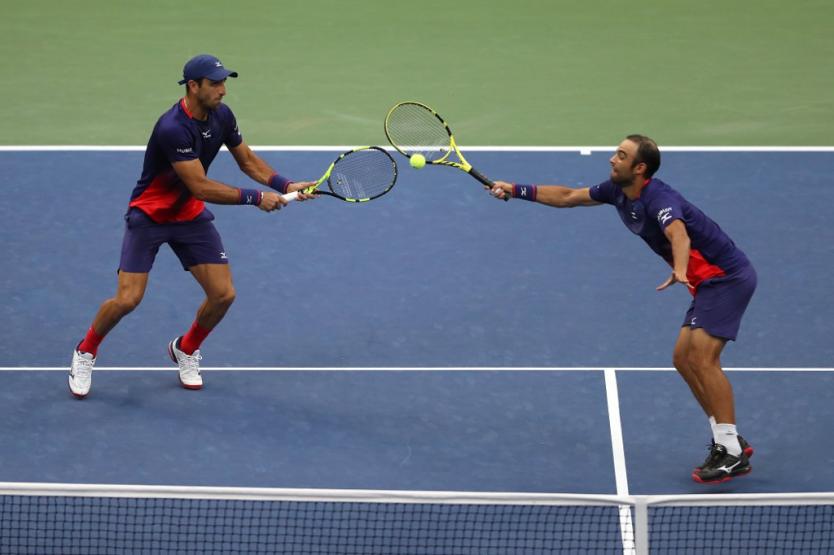 Cabal and Farah, world number one in the doubles ranking, started the tournament as favourites and they didn't disappoint. On the road to the final, the Caleños had only lost a set versus Brits Daniel Evans and Cameron Norrie, while Granollers and Zeballos, the eight seeds in this tournament, had also only lost one set.
In the all-Spanish language final, Cabal and Farah were the better side from the start getting break points early on, but it took until the ninth game to get the deciding break in the first set and Farah served out the set without problems.
The Colombians had the momentum and could have pushed through early on in the second set, where five break points in Granollers and Zeballos first two games weren't enough to get the break. They still looked in control, though, until a sloppy service game from Farah suddenly gave a service break to the opponents, who took a 5-3 lead in set two.
Related: Cabal and Farah take Wimbledon crown
The Colombians didn't look impressed and a bad service game from Zeballos kept Cabal and Farah in the second set. The confidence of the caleños only grew and they broke a second time in set two, this time on Granollers's serve. In the final game, Farah gave nothing away on his serve and with a powerful smash, Cabal hit the final point for the Colombian duo.
It was the second grand slam title for Juan Sebastián Cabal and Robert Farah in a couple of months as they won their maiden grand slam at Wimbledon in July, becoming the first Colombian team to win the men's doubles title at the most important level in tennis.