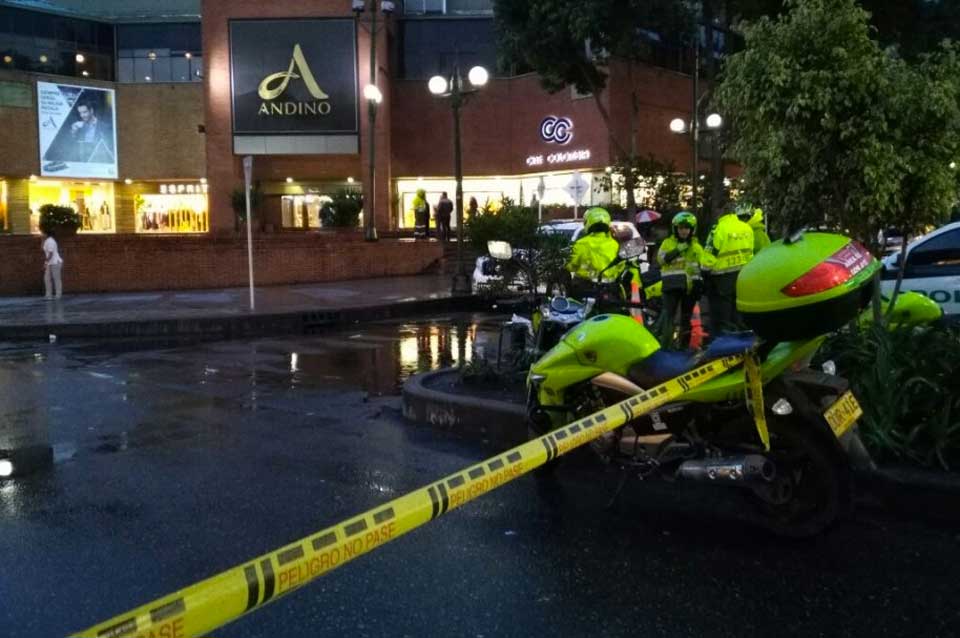 The little-known Movimiento Revolucionario del Pueblo have been accused of the Andino bombing at the shopping centre, though they have denied responsibility.
---
Authorities have blamed the almost-unheard-of far-left group Movimiento Revolucionario del Pueblo (MRP) for the tragic Andino bombing at the shopping centre on June 17 that left two Colombians and one French national dead. The accusations and subsequent arrests of nine suspected members have catapulted the far-left group into the media spotlight. However, the MRP have issued two separate statements denying any involvement in the attack.
Who are the MRP?
While there is a lot that is unknown about the MRP, their manifesto speaks of a need for a "true democracy," insisting that "the peace of the rich is not the peace of the people."
They first came to public attention in April 2015 when a yellow and blue flag was found hanging in the city centre alongside alleged explosive material. Since then, they have been behind a series of low-impact pamphlet bombs including attacks on CafeSalud and DIAN offices. An article in El Espectador tracking the MRP's actions attributes a total of nine attacks to the group.
The leaflets state that "Neither Santos nor Uribe are an option for the people!" and criticise the government and multinationals, as well as the rich and the elite. They accuse the country's rulers of leading Colombia to the "abyss of injustice, violence, misery and ignorance for the poorest."
Various media channels including Semana and El Tiempo have linked the group to the ELN and certain public universities. However, this has not been officially confirmed and has provoked a kickback on social media for stigmatising those who went to public universities.
The arrests
On June 24 the Ministry of Defence congratulated the National Police and the Fiscalía on twitter for arresting the suspected terrorists in simultaneous operations across Bogotá and Ibagué. The speed of the arrests has led to allegations of a witch hunt and the hashtag #FalsoPositivoJudicial has trended on social media, especially with regards to Alejandra Méndez Molano and Lina Vanesa Jiménez, two former students from the Universidad Nacional.
While the suspects are being held in preventative custody as potential participants in all the MRP attacks since 2015, the MRP continue to deny their involvement in the Andino bombing.
In a June 18 statement they said, "The MPR rejects the cowardly attack against the public present in a commercial centre in Bogotá." A further statement from the group on June 27 rejected the arrests and accused the fiscal general Néstor Humberto Martínez and President Juan Manuel Santos of offering Colombians "a media show" in their rush to provide results.
In fact, no armed group have come forward to claim responsibility for planting the Andino bomb. The ELN, responsible for the attack in La Macarena earlier this year, immediately condemned the Andino bombing on Twitter, stating that they have never attacked civilians.
---