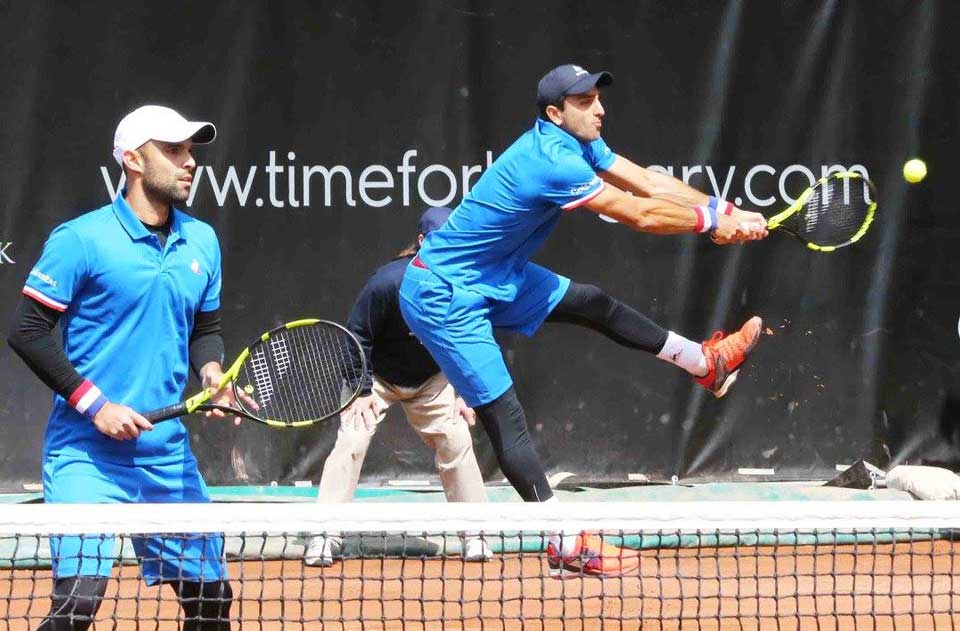 Juan Sebastián Cabal and Robert Farah crowned two very good weeks of tennis by winning the title in the ATP 250 tournament in Munich.
---
At the clay court tournament in Munich the Colombians added yet another title to their already outstanding season, Juan Sebastián Cabal and Robert Farah claimed the trophy with a 6-3 6-3 victory over French duo Jeremy Chardy and Fabrice Martin.
The week before the Colombians had made it to the final of the ATP 250 Hungarian open in Budapest, but were denied the title by Brian Baker from the USA and Croatian Nikola Mektic 6-7 4-6. In Munich, Cabal and Farah immediately got their revenge, they met the American-Croatian couple in the semifinals and the third seeded duo proved the strongest 3-6 7-5 10-7 this time.
Robert Farah expressed his satisfaction at winning their second title of the year, "We are very happy with this new title. It was a strong field here so the way we are playing and the fact that we could win this tournament is very pleasing. The European tour has been very good for us so far, we are aiming to continue our good form, hopefully in Rome and Geneva before we go to Roland Garros."
Cabal added, "It is a reward for the sacrifice, the training hours from the last months and it confirms the momentum we are experiencing at the moment."
Earlier this year, Cabal and Farah won the ATP 250 tournament in Buenos Aires and reached the final at the ATP 500 tournament in Rio de Janeiro. In a side step, Cabal won the mixed doubles Grand Slam Australian Open title with Abigail Spears from the USA.
---