Following Claudia López's election as the first openly LGBT mayor of a Latin American capital, we find out what her victory means in the LGBT context.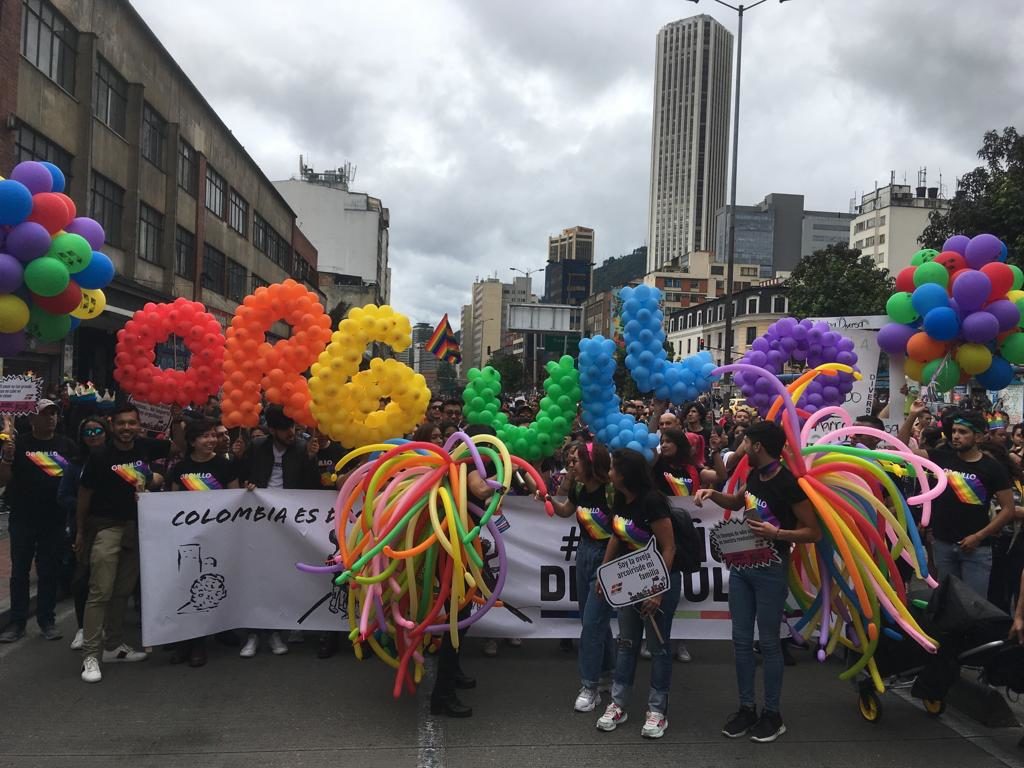 "The mayor's win is a step forward for all of us in this fight for diversity," Mauricio Toro, Congressman for Bogotá and Alianza Verde party member told The Bogotá Post. In June 2018, he became the first openly gay man to be elected to the Colombian congress.
"This is a sign that Bogotá is a brave, independent, and diverse city that has followed the logic of electing someone who knows how to govern, above all," said Toro. 
"And that doesn't depend on anyone's sexual orientation. That depends on a person's talent and abilities to take on that responsibility. And this message is really important for everyone, in a country that continues to be homophobic, in a country that despite being a leader in Latin America regarding LGBTI rights and inclusivity, is still, comparatively, a country with a lot of barriers. So this is a step forward. It helps other industries understand that they should leave discrimination behind and also get on the equality bandwagon."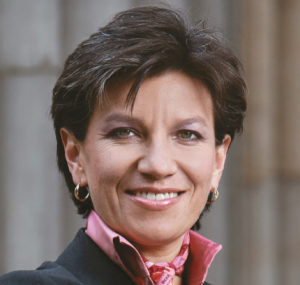 Bogotá is Colombia's political and economic hub, which means it's no surprise that its mayoral seat is the second-most important elected position in the country. In a historic and much-anticipated election on October 27, Claudia López became the first elected alcaldesa of Bogotá. Not only is López the capital's first woman mayor, she is also the first openly LGBT mayor of Bogotá and of any capital city in the Americas. 
According to historian Nem Zuhué Patiño, up until 1985, Bogotá's mayor was actually appointed by the sitting president. He explained the significance of López's win within the greater context of mayoral elections in Colombia. 
"What it means for Claudia López to have gained access to the second most important position in the country has to be understood in relation to the culture that has historically characterized Colombian society, that is a culture that is very closed off," Zuhué Patiño told me. 
Related: Will the real Claudia López please stand up?
While LGBTI rights in Colombia are among the most progressive in the region, with both equal marriage and same-sex adoptions legalised in recent years, there are still significant challenges. As Iván Escobar, from Mesa de Trabajo LGBTI Bogotá told us before this year's Pride march, "Whilst legally we really have made great advances, in other respects we still have a long way to go. At the moment, we are still fighting for a cultural transformation."
Indeed, Colombia Diversa and SinViolencia LGBT's latest report on prejudice in Latin America referred to the "Colombian paradox." It found that in spite of the legal advances, Colombia still had the second-highest rate of violent murders of LGBT people per 100,000 residents in Latin America between 2014 and 2019.  
A diverse community
It's important to note that even though we often refer to the  "LGBT community" as if it were one group of people, it is in fact comprised of many diverse communities and individuals, many of whom may not even identify with any of the individual letters in the extended LGBTQIA+ acronym.
"It's very difficult to categorise the entire LGBTI population as a group. And in the same vein, it's very difficult to represent it fully," said Bogotá-based journalist and film critic Pedro Adrián Zuluaga.
In recent years, Bogotá has worked to create a specific public policy framework for its diverse LGBT residents, which according to Zuluaga, has allowed for the population's growing "visibility and accessibility."
"This has coincided with advancements in certain rights promoted by the constitutional court and the establishment of collectives and organisations like Colombia Diversa. With this I mean to say that this [López's win] isn't about an isolated or lucky incident but is rather the product of previous fights," added Zuluaga. 
Related: 3 questions for Claudia López
Bogotá and more specifically, the neighbourhood of Chapinero, is the center of visible LGBT life in Colombia. In 2017, the International Tourism Trade Fair, FITUR, even named Bogotá the top LGBT tourism destination of the year. López's win is yet another sign that Bogotá may continue to lead the region in tearing down previously ingrained prejudices and barriers.
"If we hadn't achieve this step toward sexual diversity in Bogotá, we would never be able to achieve it in any other part of the country," Blanca Durán, ex-mayor of the Chapinero locality told El Espectador. "Bogotá is giving the country an example, showing that it's a city of respect and diversity, and that it's a city in which we can fight for rights," said Durán. 
Eduardo Ramos, Executive Director of the Camara de Comerciantes LGTB de Colombia (CCLGBTCO), or the Colombian LGBT Chamber of Commerce, can identify "an exponential evolution" in pro-LGBT sentiment since he started his role in 2015, which he attributes to a generational and cultural shift. CCLGBTCO is a private non-profit organisation that seeks to support companies in strengthening their LGBT diversity and inclusion programs both internally with their employees and externally with their customers. There are several others like it throughout the Americas, including in Ecuador, Uruguay, and Mexico. 
Ramos spoke to The Bogotá Post at WeTrade, CCLGBTCO's sixth annual fair that showcases diverse business and commercial opportunities catering to an LGBT public.
"Four years ago, there were very few companies that approached us to talk about this segment of their clientele and when they did, they did it very timidly. Today, you have, for example, major national and international brands. What's interesting now is seeing smaller brands and Colombian companies that are committing themselves to diversity. This is indicative of a big change, and shows that society is increasingly more diverse and more inclusive. What we want is a world without labels. We have a motto: We want a society in which we are indifferent towards difference," said Ramos.
CCLGBTCO's equivalent organisation in Ecuador, la Cámara LGBT de Comercio Ecuador, is the only one of its kind led by a transwoman. Diane Rodríguez, the chamber's CEO, is hopeful that Colombia will exert influence on the region, including neighbouring Ecuador where she says things "aren't easy." Speaking to us at the conference, she added that despite its proximity to Colombia, Ecuador is more traditional and less open to sexual and gender diversity. Rodríguez hopes that López's win is a wave of change in the region. 
"Understanding that a capital is a country's political hub, its economic hub, it says so much about a country's context. So despite everything, I see this as a regional opportunity to show signs of equality, starting with Colombia's current example of a democratic and fortunately very transparent election," said Rodríguez.
Just after the release of election results, a scandal erupted following the publication of the now viral, supposedly private, celebratory kiss between Claudia López and her partner, Senator Angélica Lozano.
In response, Lozano stated that the goal in the fight for equality should be to make sure that this won't be controversial in the future. That one day, same-sex demonstrations of affection will be just as commonplace as that of straight couples. 
"I saw the photo in which she was kissing her partner and I thought that was spectacular.
Everyone does that, it's something that all politicians, candidates and elected officials have done. So again, I see it as an opportunity, I see it as a sign, a flag that they're raising from Colombia over a map of the entire region saying, 'Look at us, you have to follow the path that we're making,'" said Rodríguez.