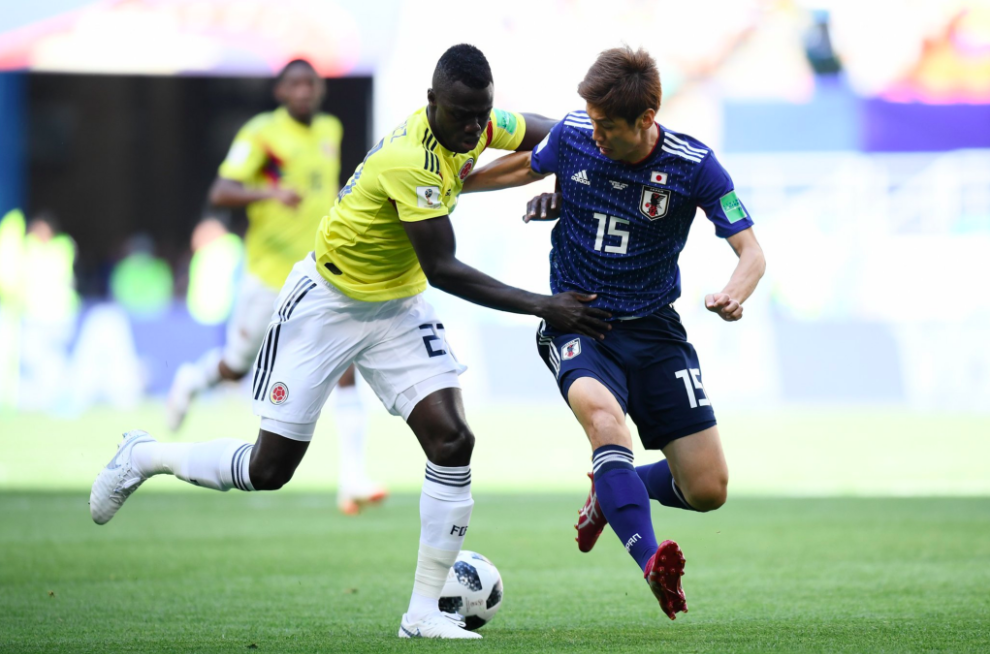 An early red card spelled doom right away for Colombia in its nightmarish 2-1 upset loss to Japan. Los Cafeteros came in to Tuesday's match heavily favored over the team they beat 4-1 in the last World Cup, but Carlos Sánchez's red card from a handball in the 4th minute immediately sent the tide against Colombia.
Sánchez's ejection left Colombia with 10 men and Japan's Shinji Kagawa converted the penalty kick to give the Samurai Blue an early 1-0 lead. Even a man down, Colombia did well of mounting an attack thanks to Juan Fernando Quintero, who was a late addition to the starting lineup after coach José Pékerman announced Monday that star midfielder James Rodríguez was dealing with a calf injury.
Quintero found captain Radamel Falcao on two occasions inside the box but both times the 32-year-old striker failed to get enough on it with his outstretched leg. In the 39th minute, however, Quintero did it himself by rolling in a free kick under the jumping wall of Japanese defenders.
Any momentum Colombia took into the half, though, was soon turned back towards Japan as the constant attacking pace of the Samurai Blue wore down the 10-man side. After a few near misses, Japan didn't let Colombia escape unscathed as a Keisuke Honda free kick was headed home past keeper David Ospina, who probably could have done more to come out and punch the lob away.
In the waning minutes, a substitute James had a look in front of goal that was knocked away at the last second by a Japanese defender. An ensuing free kick led to another opportunity that Colombia could not capitalize on.
The 2-1 win is a huge step for Japan, which just hired its new coach Akira Nishino two months ago. For Colombia, it turns the next two matches against better competition in Poland and Senegal into must-win games.
We'll see if Colombia can rebound against the Polish side on Sunday at 1 p.m. local time.