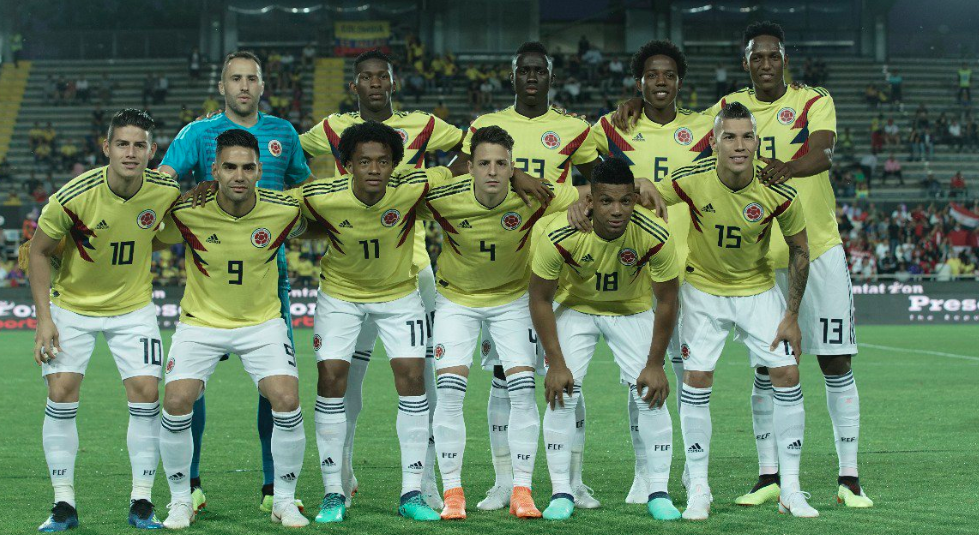 Colombia opens up its 2018 World Cup against Japan in hopes of repeating the magical run Los Cafeteros enjoyed four years ago in Brazil. There they also met the Samurai Blue in the first round, where Colombia came out the 4-1 victor on its way to the quarterfinals. We'll be following the action below with our up-to-minute live blog following along the action that begins at 7 a.m. Colombian time.
Though the team looks much different this time around, it may be even more talented on paper compared to what it was at the 2014 World Cup. With captain Radamel Falcao back at striker and some special young talent on the backline like Davinson Sánchez and Yerry Mina, there aren't teams with as much talent at every level in Russia.
In a press conference Monday, head coach José Pekerman said star midfielder James Rodríguez would be a game-time decision because of a muscular flare up. It may just be gamesmanship by Pekerman, who notoriously keeps his lineups close to his vest in big competitions. But if there is a lingering problem with James, that spells bad news for Colombia going forward in the World Cup when they'll surely need him against better competition.
Pekerman also noted Monday that Mina may not get his expected start because of his form stemming from irregular play at Barcelona. It would likely be veteran Cristián Zapata, who started the last World Cup for Colombia, then that gets the nod if Pekerman decides to pass on the tall center back from Guachené.
Make sure to catch our full preview of Colombia's Group H as Los Cafeteros try to advance from a balanced field of opponents. We'll see how it all plays out here in Colombia's World Cup opener where Colombia can't afford anything but a win against Japan.
*Please note that the live blog below may take a few seconds to load depending on your browser