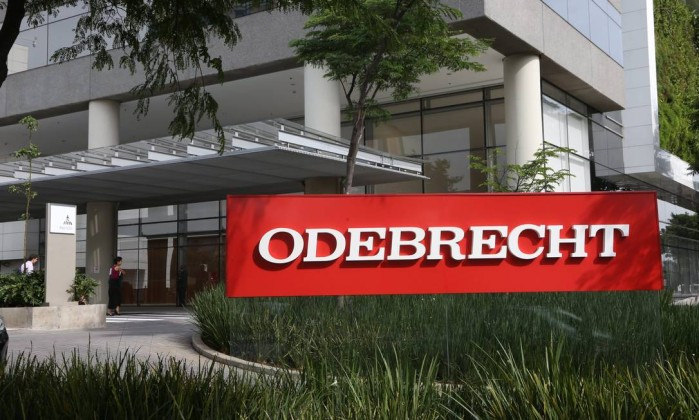 The former president of Corficolombiana faces 11 years and 9 months in prison and a fine of almost COP$150 million. Attorney General Néstor Humberto Martínez also in trouble.
---
José Elías Melo, the former president of Corficolombiana, has been sentenced to 11 years and 9 months in prison and fined 174 minimum salaries – COP$144 million – for his involvement in the Odebrecht corruption case.
The judge ruled that Melo knew about and authorised Odebrecht bribes, specifically the USD$6.5 million that was paid to the then vice minister for transport, Gabriel García Morales.
The judge has also ordered that investigations be opened into five other people, including the president of Grupo Aval, Carlos Sarmiento Gutiérrez.
Melo was originally arrested in 2017, but it took until this year for the case to come to trial. On April 1, a judge found Melo guilty of bribery and undue interest in the awarding of a contract and today (April 29) announced the sentence.
Melo continues to insist his innocence and says that he will appeal the verdict.
Key evidence came from three former Odebrecht directors, Luiz Antonio Bueno Junior, Luiz Antonio Mameri and Luiz Eduardo Da Rocha Soares, who came from Brazil to testify.
Luiz Antonio Bueno Junior, who other witnesses said had been in charge of the bribery negotiations, said that:
Melo had full knowledge of the decision to pay USD$6.5 million to Gabriel García Morales.
All payments were made through the Banco de Bogotá (part of Grupo Aval) and authorised by Melo.
Bueno Junior said that Melo had told him that he would speak to Luis Carlos Sarmiento Junior about the payments. However, when pushed he did not know if this conversation took place.
Back in January when the Brazilians started to give their evidence, it seemed as if the nation had had enough of corruption.
With lanterns and cellphones held high, thousands had gathered outside the Attorney General's (Fiscal) offices in Bogotá and other cities to 'shine a light' on corruption and demand the resignation of Colombia's Fiscal, Néstor Humberto Martínez.
But the ELN bombing of a police academy, national protests and issues with the JEP have all taken the focus away. And while there are still calls for a full investigation and for his resignation, the pressure is much more muted than it was four months ago.
So, what's actually been going on?
Back in 2016 it came out that construction giant Odebrecht had spent a decade bribing officials at every level in at least 12 Latin American countries to the tune of over USD$700 million. The ensuing investigations have toppled governments, implicated the political and business elite across the continent and sparked protests from angry citizens demanding change.
Related: Corruption in Colombia: Do you feel the bite?
But in Colombia, while a couple of high level officials have been prosecuted, including former Vice Minister for Transport Gabriel García Morales and former senator Otto Nicolás Bula, it is nothing compared with the hurricanes unleashed in other countries, notably Brazil and Peru. Former prime ministers, presidents and ministers have been investigated, impeached and imprisoned across the region.
That's partly because Colombia is the only country to turn down Brazil's evidence-sharing offer. According to Bloomberg, it did so because it did not accept the condition that neither Odebrecht nor its executives be implicated in the crimes.
However, some suspect the motivation to go it alone was one of self-protection. Given that the three top Brazilian officials who gave evidence in Colombia at Melo's trial were promised two years free from prosecution, this suspicion holds some weight.
How does all this connect to Attorney General Néstor Humberto Martínez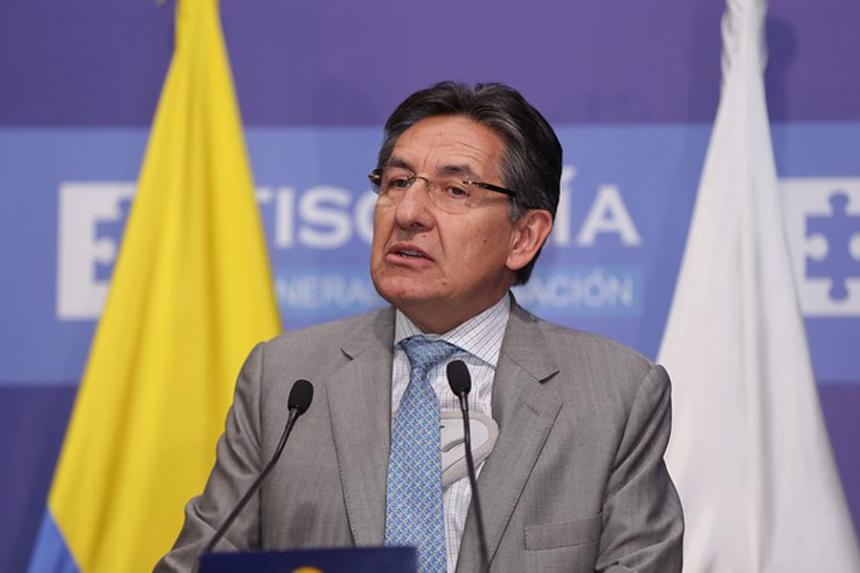 Investigators are trying to understand who knew what, who was involved in which decisions and exactly how far up the chain (or chains) the conspiracy reached. The main complaint against the Fiscal is not of alleged involvement, it is that he had knowledge about the case that he did not share.
We know that bribes were paid in the Ruta del Sol II contracts. We know that the 1,000km road project was one of the largest construction projects in the country. We know that the work – along with that of other 4G infrastructure projects – is now on hold.
And we know that Corficolombiana and Episol, two subsidiaries of Grupo Aval, were Odebrecht's local partners. The companies and their bosses claim they knew nothing, and that they were in fact victims of Odebrecht rather than co-collaborators. The investigations into senior Grupo Aval officials, including the president, that the judge has ordered should reveal more.
Grupo Aval is where the Fiscal comes in. Prior to taking the job, Néstor Humberto Martinéz had been legal adviser to Grupo Aval for a number of years. He has repeatedly denied all knowledge of any irregularities, but his claims are undermined by a recording released after the death of Jorge Enrique Pizano.
Pizano, who was an auditor for Corficolombiana at the time, can be heard on the recordings that were made in 2015, telling Néstor Humberto Martínez about a number of strange payments and inconsistencies in the contracts for the Ruta del Sol II.
Other inconsistencies have surfaced since November. And in addition to the public outcry, Dejusticia and the Colombian Commission for Justice put forward a legal challenge on the basis that his appointment was based on incomplete and insufficient information. It has already been rejected.
This is why the Supreme Court appointed an 'ad hoc Fiscal' to take over the case. Leonardo Espinosa is the Dean of Law at Sergio Arboleda university, who La Silla Vacia describe as "the only man without big questions" and so the only man able to take the job.
Today's announcements are another step forward, but the number of Odebrecht convictions in Colombia remain much lower than in other countries. Espinosa's team have over 25 lines of investigation open involving more than 60 people – and if the the investigations in other countries are anything to go by, Colombia has a lot still to uncover.
---
Suspicious deaths
The deaths of key witnesses – particularly Jorge Enrique Pizano – have shaken the nation. The auditor and engineer died of an apparent heart attack on November 8 last year. However the initial forensic report was called into question when his son, Alejandro Pizano Ponce de León, died a few days later. Alejandro, who had returned from Spain for his father's funeral, was poisoned by cyanide that had been in a bottle of water on his father's desk.
Pizano gave a recording of a conversation with Néstor Humberto Martínez and other documents to Noticias Uno in August last year. He was trying to negotiate some form of witness protection in the United States and instructed the news channel to only release the information in the event of his death or when he had moved abroad.
On December 21, the former Secretary of Transparency Rafael Merchán, who is also a witness in the Odebrecht investigation, also died of cyanide poisoning. This has been ruled a suicide by the authorities who presented media with detailed evidence to support their findings.
---