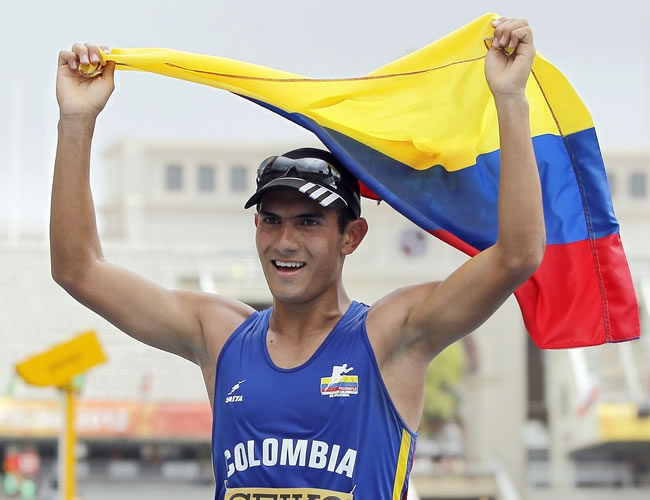 Éider Arévalo is Colombia's golden boy at World Athletics Championships, Yuri Alvear, Yuberjen Martínez and Jackeline Rentería also claim World Championship medals
---
Éider Arévalo won Colombia's one and only gold at the World Athletics Championships in London in early August, triumphing in the 20km race walk. The 24-year-old walker was born in Pitalito, a small town famed for its coffee in the department of Huila, near to San Agustin. Now based in Bogotá, he's the fastest race walker in the world, marching 20km in just 1 hour, 18 minutes and 53 seconds. Last time he competed in London, at the 2012 Olympics, he finished in 20th position. 
Yuri Alvear happy with world judo bronze
One of Colombia's most impressive athletes, Cali's Yuri Alvear, wasn't disappointed with her bronze medal in the 70kg category at the World Judo Championships, despite having previously been crowned world champion three times in 2009, 2013 and 2014. "I'm very pleased with this triumph," she told El Tiempo. Alvear was a highly talented salsa dancer before turning to judo. Her family was so poor that she had to raffle off a chicken to earn the COP$40,000 required to buy her first judo uniform.
Yuberjen Martínez earns bronze in World Light Flyweight Boxing
On August 31, Colombian light flyweight boxer Yuberjen Martínez won the bronze medal at the World Boxing Championships in Hamburg, Germany. Martínez's previous best performance was silver at the 2016 Rio Olympic Games, but in both Rio and Hamburg he was unable to beat Uzbek boxer Hasanboy Dusmatov. Martínez, who is from Turbo, a small port town on the Caribbean coast but technically in Antioquia, got to the semi-final with unanimous victories over Englishman Galal Yafai and Mongolian Gankhuyagiin Gan-Erdene.
Another bronze for wrestler Jackeline Rentería
Double Olympic medalist Jackeline Rentería won bronze in the 63kg free-style category of the World Wrestling Championships in Paris on August 25. Rentería, who earned Olympic bronzes in Beijing 2008 and London 2012 in the 55kg freestyle category, jumped up three weight levels in advance of these championships. The caleña defeated Czech Adéla Hanzlíčková and Belarusian Veranika Ivanova 3-1, followed by Japanese competitor Yukako Kawai 5-0, before falling to Mongolian Pürevdorjiin Orkhon in the semi-final. Rentería briefly studied Law at Universidad Javeriana in Bogotá, but gave it up to continue wrestling.
Colombia champions in World Roller Games in China
Colombia won the title at the World Roller Games in Nanjing, China. The title went for the eighth year in a row and the 15th time in total to Colombia. Colombia collected 23 gold, 12 silver and 10 bronze medals in China and finished just ahead of Italy, who claimed 76 medals in total, but only 20 of them were on the highest step of the podium, with France getting the third place with 11 gold medals.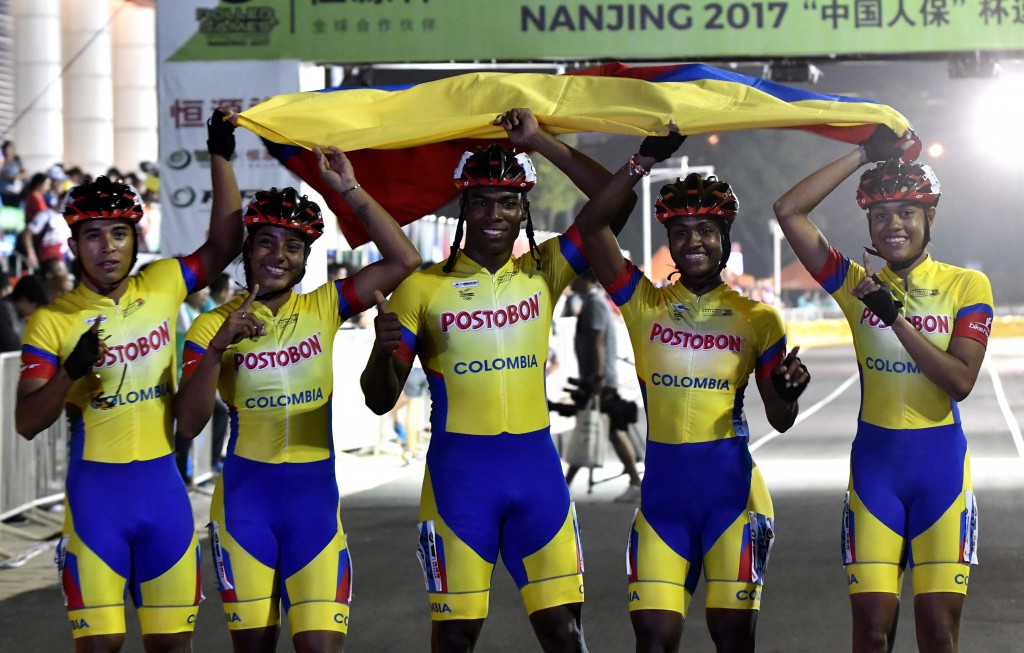 Golden Sara López in Archery World Cup final
Sara López again proved her dominance
in the compound discipline of the Archery World Cup finals in Rome at the beginning of September. López defeated Danish Tanja Jensen 145 – 138 in the final to claim the gold medal. At only 22 years old, López has dominated the world podium in the non-Olympic discipline, with victories in the World Cup finals in 2014 and 2015. López also took the crown at the World Games in Poland earlier this summer. She will go for her maiden individual World Championship title in Mexico City in Oc- tober, a trophy that is still missing in her trophy cabinet.
---
Ally Brown and Mario Beltrán