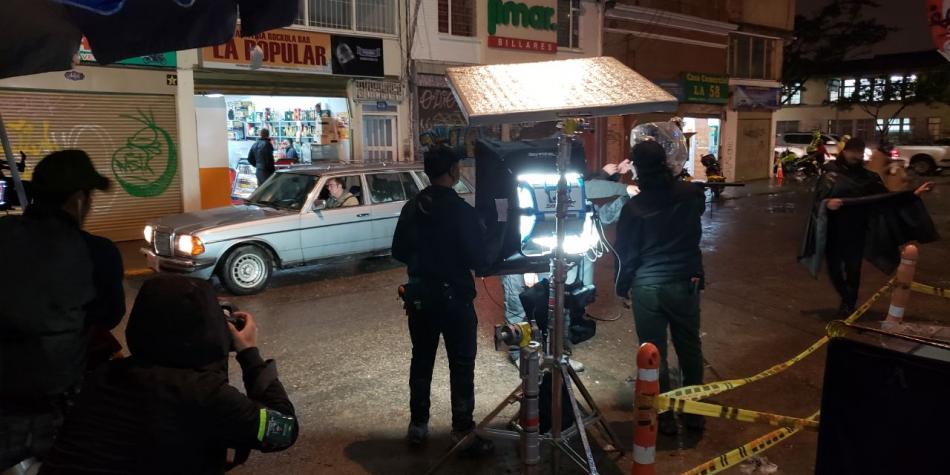 This months entertainment news with Nicolas Cage in Bogotá, The first Colombian international film sales agency launched, Shakira, Falso infinito and Maluma in World Cup advert
---
You're Nick-ed
Nicholas Cage is in Bogotá filming scenes from his upcoming movie Running With the Devil, the story of a DEA agent and his experiences in Latin America. The actor is notorious for his unintentionally hilarious acting (that nevertheless won him an Oscar for Leaving Las Vegas) and a running online joke where his face is photoshopped onto various pictures, as well as maybe into a movie or two. Bogotá has welcomed a number of famous actors recently, as it becomes increasingly popular as a location for shooting films.
A positive Atmosferas
The first Colombian international film sales agency, Atmosferas, launched at the 58th Cartagena International Film Festival, with the aim of addressing a pervasive problem in Colombian cinema: achieving international sales. One of the founders, Andrea Moreno, claimed that "out of more than 40 Colombian films produced last year, perhaps no more than 15% have been picked up for international sales." Hopefully with a domestic company championing the cause of Colombian movies, a few more might make it onto the international stage.
Shakira, can you hear her?
After postponing multiple dates from her 'El Dorado' tour due to health issues related to her vocal cords, chief Colombian export Shakira has announced concert dates for the summer. Her European tour will begin on June 3 and run through to July 7, taking in 17 cities and then subsequently moving on to an unspecified tour of the US. She is adamant her throat is up to the tour and, well, those lips don't lie.
To (false) infinity and beyond!
Animated art show 'Falso Infinito' lit up Bogotá in April, taking over the Torre Colpatria's illuminations. On the nights of the 7-8 April the tower was covered in fantastical abstract shapes based on a theme of chemical reactions between hexagonal molecules and covalent bonds. Apparently Falso Infinito see themselves as a creative catalyst, or at least are hoping for a good reaction to their experiment.
Songs of glory
Colombian 'music' artist Maluma joins Jason Derulo on a bilingual version of Coca Cola's 2018 World Cup advert. Adding a drop of Latin American flair to the proceedings, Maluma sings and raps alongside the American star, encouraging listeners to dance – maybe to exercise away those Coca-Cola calories. Maluma, who has seven Latin American number one hits, has just started a US tour but will be back in Colombia for the start of the World Cup on June 14.
---