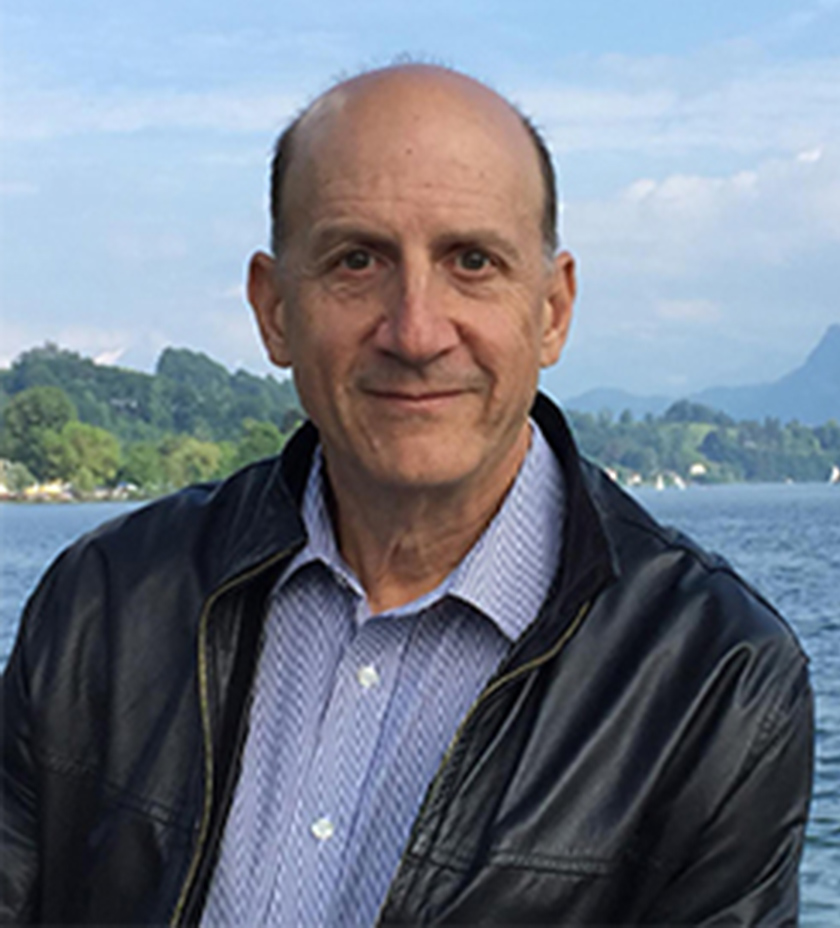 At the launch of his new book Septimania, Jonathan Levi chats bar fights, love stories and Chucho Merchán.
---
With its complex mix of historical fact, speculative science and fictional wit, Jonathan Levi's second novel, Septimania, has already received the same degree of critical acclaim as his first, A Guide for the Perplexed. It is described as "stupendous" by the The New York Times Book Review and Booklist says, "Although it's a literary dream of a book, it's also a storyteller's work of magic, and a fantastically suspenseful adventure." For lovers of Dan Brown's Da Vinci Code, this is the book you've been waiting for.
We caught up with the urbane, gently spoken author at the Bogotá launch of the new Spanish translation of Septimania. Given the complex and almost mythic dimensions of his latest novel, it was hardly surprising to discover that the man who produced it has a sense of confident intelligence and an unbound curiosity. Similar to Isaac Newton, a recurring figure in Septimania, it is hardly hyperbole to use the word polymath to describe the multi-faceted author, critic, theatre director and musician that is Jonathan Levi.
Levi, who is also co-director of the Gabriel García Márquez fellowship in cultural journalism program in Cartagena, first visited Colombia in 1991, researching a novel on Latin America, which unfortunately remains unpublished. With a smooth New York accent, he jokes that had he changed his name to "García Levi" or "Vargas Levi" we might be seeing that novel in bookstores now. Instead, it was his life in Cambridge, New York and Rome that formed the tapestry of settings into which Levi places Septimania.
The novel traces the path of Malory, an organ tuner at Cambridge University who sets out for Rome in 1978, searching for his lost love Louiza, who is a dyslexic mathematical genius. In Rome, he discovers that he is heir to the Kingdom of Septimania, an ancient kingdom that actually existed and was gifted to the Jews of Narbonne by Charlemagne. As a result Malory becomes the secret Holy Roman Emperor, King of all Jews and Caliph of all Islam. However, all this power and prestige still cannot help him find the lost Louiza, nor fully understand the legacy he has inherited. Septimania follows Malory through fifty years of clandestine kingship, from his origins as a naive young scholar to his wise old age, threading together music, art, fictional histories, theoretical physics and even such world-shattering events as 9/11.
Related: Hitting the Hay Festival 2018
Levi describes Septimania as: "A love story between two unusual people," but also an "obsession with multiplicity and complexity." He questions "whether there is one thing that explains all life, one rule that guides all mathematics, all science, one God who created the heavens and the earth." He rejects the idea that identity is created by nationalism and "collective consciousness", preferring instead to argue, convincingly, that: "Who we are is often divorced from land […] we build our own nations, maybe around one or two people who we feel close to, maybe around a few guiding principles or morals."
It is unsurprising that a man as widely travelled as Levi has such humanist beliefs, nor that he has a few amusing anecdotes to add to the mix either. With a sly grin he recounts a story from his first visit to Bogotá, when on his first and only day in the city he managed to get involved in: "A bar fight in Andrés Carne de Res that was like something out of an old western."
Levi threads music throughout Septimania, forming almost a soundtrack as the reader moves through the story. He is an accomplished jazz musician and recently reunited with Chucho Merchán, who he tells me was an old friend from his Cambridge days. Levi jokes that while everyone knows that Merchán has played with Pete Townsend, the Eurythmics and David Gilmore, they tend to forget his early days with Jonathan Levi. The two played a song that Levi wrote for Septimania, 'Unimaginable' at the recent Hay Festival and may well be performing together again at Filbo later this year.
Related: Book Review – Alone Together
Septimania is published in Spanish by Rey Naranjo Press, operating out of the quirky bookstore Santo & Seña on Carrera 4 #54A -10. Levi remarks that he chose such a small publisher because: "They were able to dedicate themselves, and really put attention and focus into [the book]," but tellingly also chose a Latin American translator over a Spanish one because, in his own words: "My heart is down here, this is the place for Septimania."
So what's next for Levi and Rey Naranjo? Well, maybe a Spanish translation of his previous novel: A Guide for the Perplexed. "Watch this page," says Levi.
---