Director Rian Johnson takes a break from the Star Wars saga to craft an entertaining whodunit, which serves as a tribute to the crime novels of the great Agatha Christie, while also adding some new twists to the genre in Knives Out.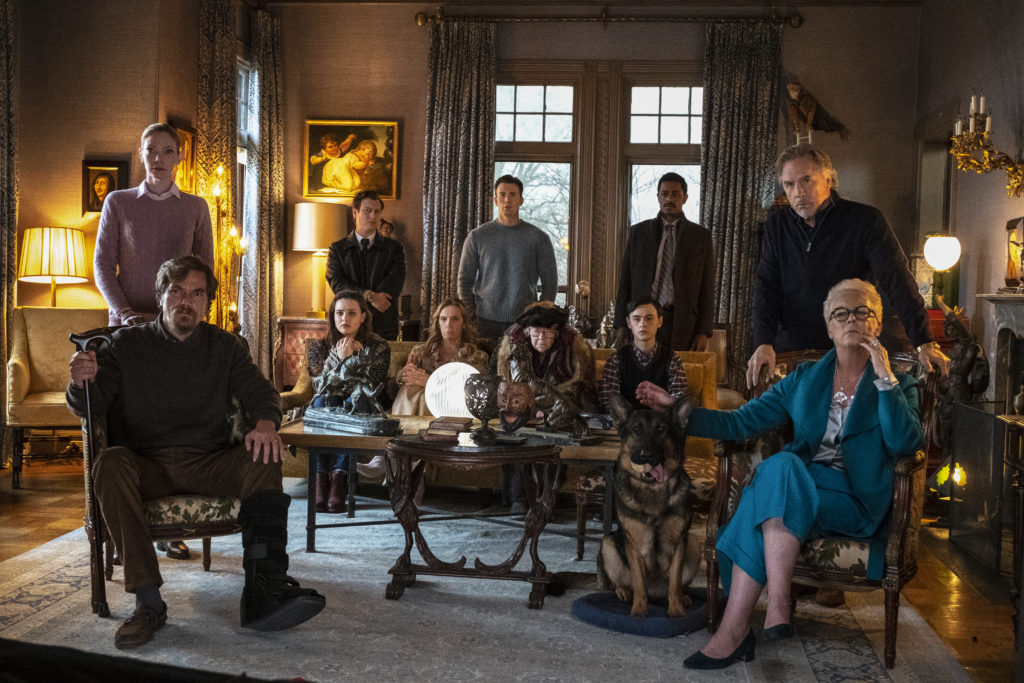 5/5 stars
Knives Out gathers a cast of familiar faces including Chris Evans and Daniel Craig (Captain America and James Bond, respectively), as well as Jamie Lee Curtis, Michael Shannon and newcomers Katherine Langford and Jaden Martell.
The story revolves around the mysterious death of Harlan Thrombey (Christopher Plumber), a highly-successful crime writer and patriarch of the Thrombey family. A few days after Harlan's passing, private detective Benoit Blanc (Craig) comes into investigate the Thrombey family and identify if there is foul play involved, which he suspects.
The nature of the film means it's hard to talk about it without giving away any spoilers. But from the very beginning Rian Johnson hooks you in with a relentless pace. 
Despite the ensemble of Hollywood heavy-hitters, the role of the protagonist in this story – or at least a character the audience can root for and identify with – is played by Ana de Armas as Marta Cabrera, the nurse who took care of Harlan and was also his confidante. Armas' captivating performance manages to support the film and turns it into a cohesive tale we can follow.
To solve the mystery, Johnson uses a variety of cinematic elements that are often found in these type of murder-mystery movies: different point of views, missing pieces of overheard conversations, false allies, false leads or mistakes that will risk the life of the protagonist.
But the director doesn't underestimate the audience either, he's not afraid of explaining everything and then leaving some room for the audience to connect the dots. That, however, often leads viewers to the wrong conclusions since the screenplay keeps at every twisting at every turn – but all without ever becoming illogical.
Read all our Colombian film coverage
The overriding purpose of Knives Out is to tell an entertaining mystery story, but that doesn't mean some deeper themes aren't lightly touched on, like the current migration crisis in the United States, class divides and the lack of real emotional connections in modern families who prioritise material possessions over honest relationships.
Knives Out is, for my money, one of the best movies of the year, taking you on an exciting ride from the initial logos to the end credits. Rian Johnson manages to deliver an excellent crime mystery tale, supported by some of the most in-demand A-listers of the moment. This is a movie that keeps you at the edge of your seat, inviting you to form your own theories and try to solve the mystery by yourself, using the many hints delivered throughout the runtime. 
Knives Out opens in Colombian theatres today.