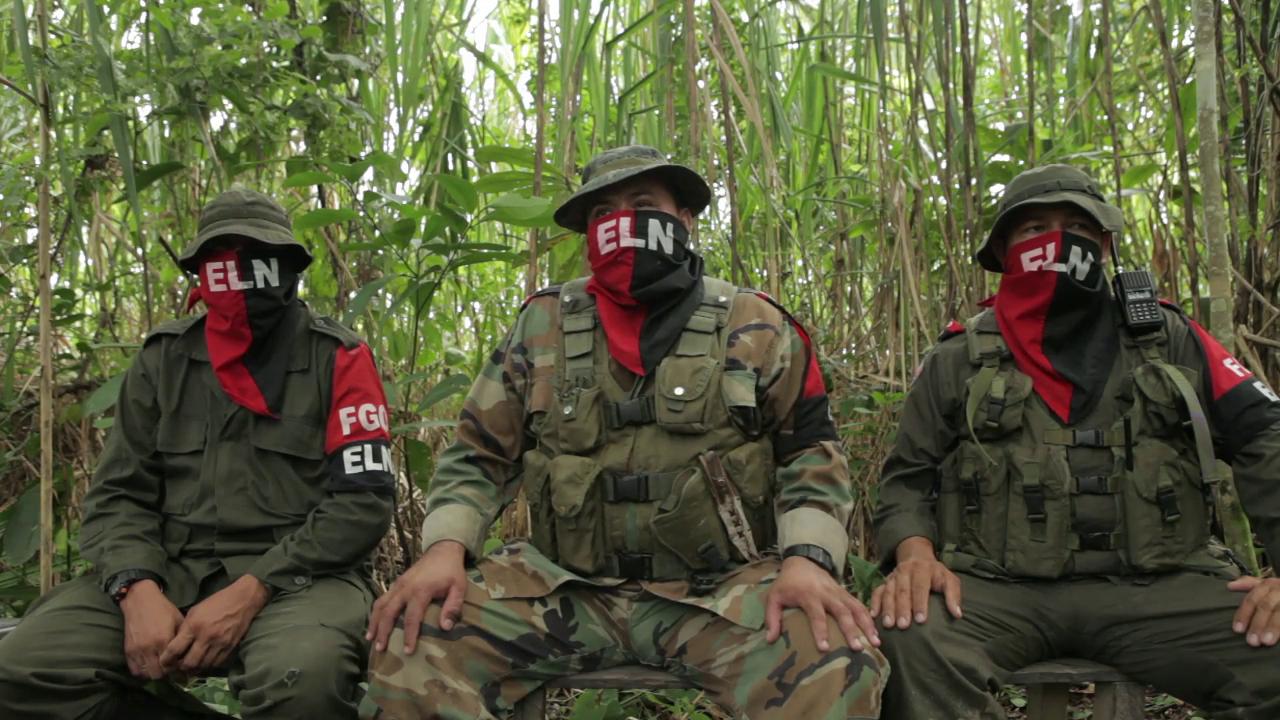 After over two years of exploratory discussions, and six months after they were first announced, the ELN will begin public peace negotiations with the Colombian government.
---
Joint spokespeople from the government and the Ejército de Liberación Nacional (ELN) have again announced from Caracas that they will enter the formal public phase of peace negotiations at the end of October. Commentators see it as a timely piece of good news, coming just a week after the plebiscite result.
President Santos said that he believed that the progress with the guerrilla group allowed for a comprehensive peace.
He said, "My fellow Colombians, we are a special nation, which thrives in the face of adversity and knows how to turn it into opportunities. That is what we are going to do now to achieve peace, which we have longed for so much, which we have fought so hard for, to make sure it doesn't slip out of our hands."
There are currently an estimated 1,500-3,000 ELN fighters operating in various parts of the country, with particular strength in the north east of the country. In February this year, they voted in favour of pursuing political negotiations.
ELN – Ejército de Liberación Nacional

Founded in 1964 by rebels who had trained in Cuba.

Many leaders have been Catholic priests.

Similar Marxist-Leninist ideology to the FARC, both fighting against inequality and exploitative land ownership practices. The ELN have particularly targeted the oil and mining industry.

The ELN were originally made up of students, intellectuals and Catholic radicals.
The talks will take place in Quito, Ecuador, and the six-point agenda will cover: society's participation in the construction of peace; democracy for peace; transformations for peace; victims; end of the armed conflict and implementation.
Chile, Brazil, Cuba, Norway and Ecuador will be guarantors of the process. The lead negotiator, Frank Pearl, is an economist and politician who has been part of the FARC negotiating team and also involved with exploratory ELN talks for the past four years.
A similar announcement had been made in March, but the talks stalled before they even got started. This was primarily because of the government's refusal to begin negotiations while the ELN were still holding hostages.
Since then, the attacks and kidnappings have continued. Most recently the ELN were blamed for an October 5 attack on the Caño Limón – Coveñas pipeline.
However, in recent weeks, the ELN have released 3 civilian hostages as well as the former mayor of Charalá, Santander, Fabio León Ardila.
The talks will follow a similar model to the process with the FARC in Havana. Negotiations will take place abroad, facilitated by international countries, at a closed table with set agenda points to be agreed.
---
By Emma Newbery