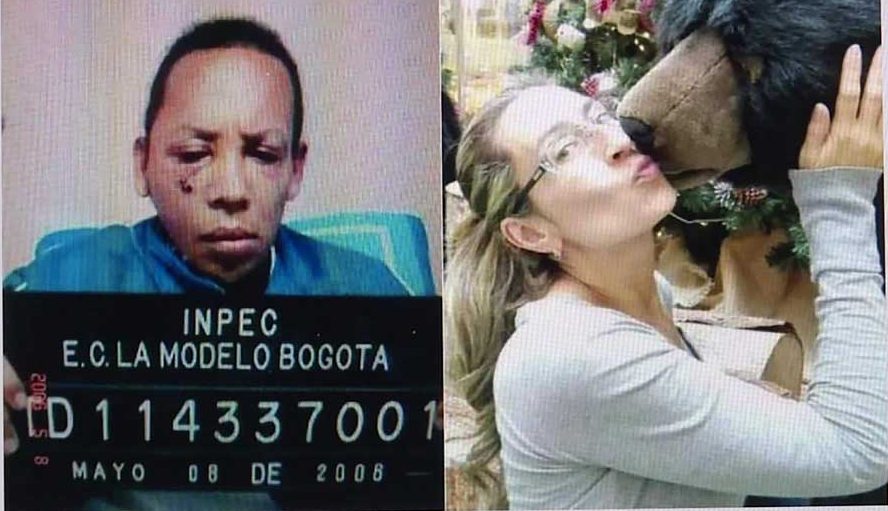 The femicide murder of Claudia Johana Rodríguez by her ex-husband has reignited calls for improved policies to combat violence against women.
---
"Femicide seems to be an epidemic in Colombia" says Procurador Fernando Carrillo Flórez. The public official, in charge of safeguarding human rights and defending the public, does not mince his words. He has promised to take action in the face of high profile femicide cases, while recognising that the murder of women in the country goes beyond the killings which are widely reported in the media.
One recent tragedy was the murder of optometrist Claudia Johana Rodríguez. Her death caught the attention of media outlets worldwide, as it was perpetrated at her workplace in the busy Santafé shopping centre in the north of Bogotá. Following violence and threats from her ex-husband, Julio Alberto Reyes, the 41 year-old had returned to the capital from Medellín for her own safety. Protection was in place at her home, though not at her place of work. On April 11, Reyes found her there and shot her in the stomach. He later resisted arrest and died from a police bullet.
The killing sparked outrage, and women gathered in protest outside the Fiscalía demanding justice and action against this type of violence. Taking inspiration from the ¡Ni Una Menos! movement which originated in Argentina, they called for improved policies to combat femicide, violence against women, and discrimination as well as demanding better protection for those at risk. They carried placards, balloons, candles and flowers and their motto was the Twitter hashtag #TodosSomosClaudia (We're all Claudia).
Femicide is broadly defined as the killing of a woman by a man because of her gender. Sadly, Claudia's case is far from unique. Latin America sees more such murders than any other region in the world and in Colombia alone, women are killed at a rate of over two per day.
The murder in 2012 of Rosa Elvira Cely in Bogotá's Parque Nacional gave impetus to a country-wide consensus that tougher sanctions were needed. The government finally made femicide a specific crime in 2015. The legislation – popularly known as the Rosa Elvira Law – punishes offenders with up to 50 years imprisonment, with no chance of reducing their terms once sentenced. Formerly, such cases would be treated as simple homicides, ignoring potential cases which were the culmination of violent and abusive relationships. So far, sentences of 40 years or more have been handed down to over 40 men. Improved systems are in place to officially report suspected cases of abuse, though it is estimated that thousands may be at risk of being killed.
Isabel Agatón, human rights lawyer and director of CIJUSTICIA (Centre for Research in Justice and Critical Studies of Law), was instrumental in forming the proposal and ensuring it passed.
As in most countries, the majority of femicides in Colombia are committed by the woman's partner or ex-partner. It is a crime committed by "men who believe themselves to be the masters of a woman's life, liberty and autonomy", Agatón told The Bogotá Post in an interview this March. "Femicide is the maximum expression of this."
---