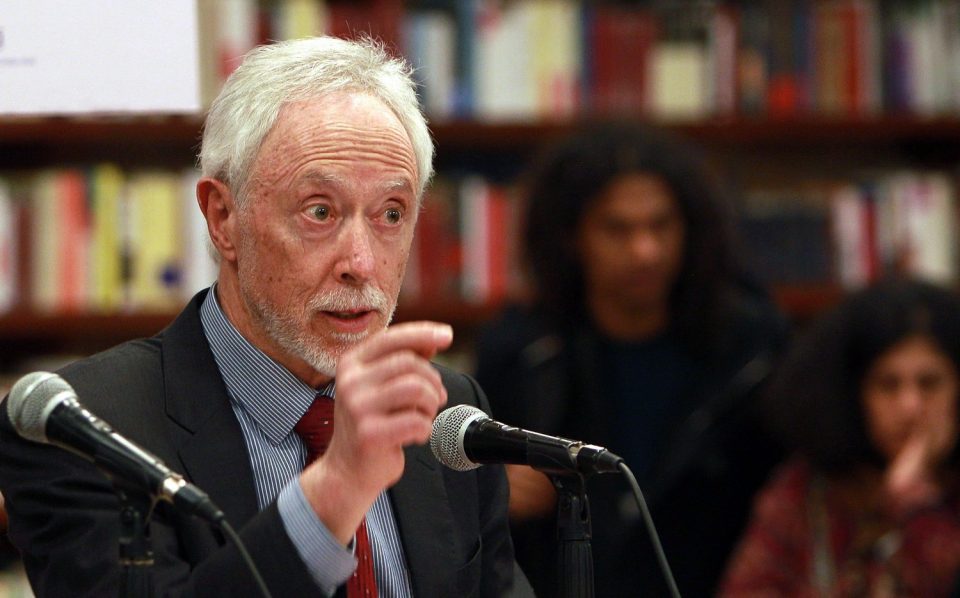 Not only did J. M. Coetzee have his FILBo audience enraptured as he read from 'The Glass Abattoir' he also played with the forms of lectures, novels and collections of words, inspiring Emma Newbery to ponder the art of reading what you have written.
---
I remember going to my first ever literary festival when I was a teenager to listen to one of my favourite authors at the time, Alice Walker. The woman behind some of the most powerful and striking words I'd ever read, took to the stage, and… sadly, the timid, frail-sounding person who read was a far cry from the potent words on her pages.
The fourteen-year-old me was gutted and resolved never to go to a book reading again. But when I considered it more, I wondered why we expect authors to be performers? Some people write precisely because they don't like speaking. Performing is surely it's own art?
But as the book industry has changed, public appearances of writers, be it at book signings, readings or discussions, have become an essential part of publishing.
The authors invited to appear in person at this year's FILBo ran the whole gamut. From the eccentric V. S. Naipaul who didn't show up at all and dusty academics who kept forgetting to speak into the microphone to J. M. Coetzee who was at the other end of the scale.
J.M Coetzee not only nailed the reading itself, he pushed the boundaries with a talk based on a book that began as a lecture. The Lives of Animals (published in 1999), centres on a provocative and abrasive lecture made by novelist Elizabeth Costello as she finds herself unable to countenance the suffering that humankind inflicts on animals.
At the event, the Nobel Prize winner did not read from the book, nor from his subsequent work Elizabeth Costello. Rather, he presented the audience with a "polemic" called 'A glass abattoir', continuing his exploration of the same characters and central theme.
"It occurs to me that people tolerate the slaughter of animals only because they get to see none of it," the eccentric but fervent Costello says to her son, John, in a phone call in the middle of the night as she explains why she wants to construct a demonstration slaughterhouse made of glass.
The son tries to rationalise that no local authority would permit such a thing because (amongst other things) of the blood. "When you cut an animal's throat, blood gushes out," he tells her. "Blood is sticky and messy. It attracts flies. No local authority will tolerate rivers of blood in their city."
Coetzee's quietly spoken style mesmerized the packed hall, his warm yet deliberate tone very much at odds with the excruciating detail of what happens in an abattoir when an animal is killed.
In his slightly clipped South African accent with its soft sounding vowels, J.M. Coetzee presented journals, photocopies, notes, and documents themed around the idea of a glass abattoir – as sent by Costello to her son in the book – along with conversations between the two characters.
The notes moved from philosophising to scientific theorising on topics that ponder what it might be like to be a tick or what a goat may think in the moments before its death. Through this collection of voices, the author was able to pose ideas – that at times are contradictory or extreme – about the relationship between humans and animals and about why animals matter.
And suddenly it was over. With no words of farewell, the author finished reading and left the stage as the audience returned to the bustle of Corferias.
---