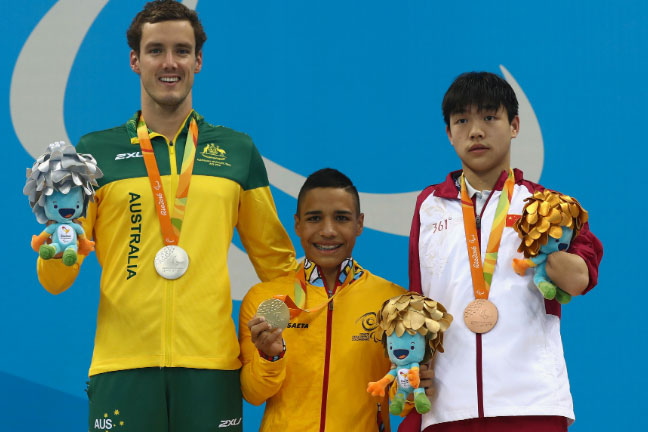 Carlos Serrano claims first gold in the paralympics for Colombia since 1980 in what is set to be a successful showing in Rio de Janeiro
---
The Olympic Games have only just finished but the next big event is already underway. For Colombia, the delegation is bigger than ever, with 39 athletes. The inauguration was on September 7 and the games will run until September 18. 
Before this year's Paralympics in Rio de Janeiro, Colombia had only won one gold medal in its history, way back 1980 when the first edition of the tournament was held in Arnhem, the Netherlands. Pedro Mejía, the winner of the 100 metres breaststroke category D, recalls his victory all those years ago, "I knew I had a golden opportunity to give Colombia the first Paralympic title in this event and focused entirely on it the previous days".
Mejía, understandably a pioneer of paralympic sports in Colombia, is now the Vice President of the Colombian Paralympic Committee and sees big potential in the current national team, "I am absolutely convinced that we will claim more than one title since we have many athletes that are ranked amongst the world's best in their sports."
At the time of writing, the first gold medal in Rio had already been claimed, as well as a number of other medals. Carlos Serrano took the victory in the 100 metres breaststroke SB7. Serrano, who turned 18 in August, suffers from achondroplasia, a condition that impairs growth. Serrano already made his name at the Parapan American Games in Toronto in 2015, winning five gold medals. Apart from Serrano, swimmer Nelson Crispín (who, at the time of writing, had already won one silver) and athlete Dixon Hooker have also dominated their disciplines in this Olympic cycle and are expected to help grow the Colombian medal tally.
---
By Freek Huigen