Whether you're getting ready for repairs or a remodel, you're going to have to pay! Here's everything you need to know about financing your next home project.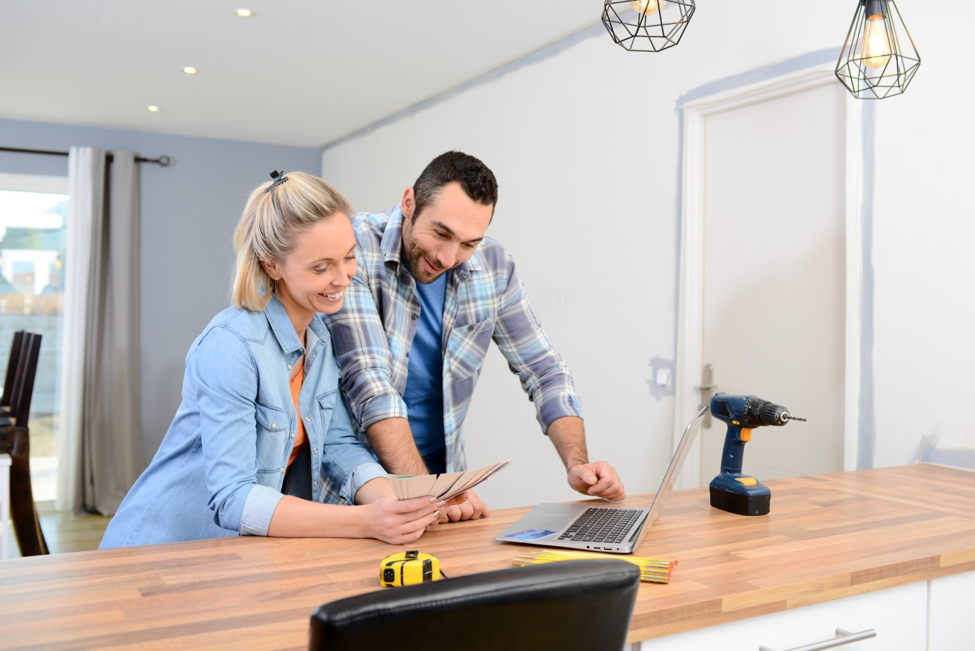 Owning a dream house in the United States will set you back at least $188,900. That is the current median price of building or buying an average, 450 square feet house in the USA. Now, you could be wondering how to begin and sustain such a hefty house project.
Do not worry, you are not alone. Many homeowners are lamenting over the escalating cost of building, repairing or purchasing a house in the USA. When undertaking such remodeling or additions, your decision to settle for cash or loan financing for your home project requires expert indulgence and assessment.
Whether you're getting ready for repairs or a remodel, you're going to have to pay! Here's everything you need to know about financing your next home project.
The Journey to Complete Your Home Project Is Capital Intensive
You probably need encouragement as you begin to figure out how to achieve your dream house. But, it is also important that you be aware of the resource-intensive process ahead. As a potential homeowner, you may need a sustainable plan to eventually finish your dream house project.
Here're a few valuable insights to start you off on your homeownership journey or house renovation undertakings.
Utilize your Liquid Savings for Home Additions
Any honest homeowner will tell you that undertaking a home project that is 90% internally funded is relieving and satisfying. While it may take time to raise enough money for that dream house, once the process is over, you are able to appreciate the decision to focus on cash and liquid assets as opposed to loans.
The opposing view is that you may end up with a depleted savings account and an incomplete house. But the rebuttal is that you should embrace a savings method that earns you interest over time. The following are some valuable options that will come in handy when financing a home addition project.
1. CDs Account
As soon as you make the decision on home ownership, a CDs account is your first option on how to raise home addition financing. The account allows you to buy and sell your shares at a much higher interest rate than most other types of savings.
You can decide to save up without accessing your savings for more than five years as you prepare to build your house. The advantage to this option is that it is relatively low risk and there are few other options that can match the high-interest rates.
2. Saving Bonds
Saving your money to finance your home project may also be plausible if you venture into bonds and securities. A five-year bond guarantees you a high level of return in a safe way. You will appreciate that the interest on these bonds is not taxable an aspect that makes a dream homeownership a distant reality.
The two options will guarantee you an easy process of building your home without having to rely on loans and mortgages. Cash and liquid assets do not accrue interests, fees or bank charges. This makes your home ownership process independent of concerns related to defaults and loan accruals.
Home Remodeling Loans
At times, your objective may not be to build your home from scratch, but rather to undertake home-remodeling projects. Finding a project loan even in such cases may be difficult. If you are an American citizen, the Home Improvement Program in your home county or your home municipality is readily available for such projects.
The subsidies are important because they provide a remodeling loan for your house renovations with zero charges on interest rates. The home remodeling loans offer you free money to undertake your renovations without any pressure to repay.
Your home remodeling loans from the county and municipal government are capped at between $25, 000 to $ 50,000. This means that the cost of your renovation must be within this cap. Even when you secure the home remodeling loans, you will still be required to pay property taxes for your home project.
Before deciding on the most suitable loans for your dream home project, it is important to consult a specialist. This allows you to undertake a construction loan calculation process. The approach offers you a better idea of the overall loan to cost ratio in the home project.
Check out the following glossary to understand the different costs associated with your loan.
Kitchen Remodeling Financing
A kitchen remodel financing project may be your current concern. If this is the case, you will be content to know that even when taking up such a project, there may be options available to you. A second mortgage is among the most plausible options.
A home equity line of credit will ensure that you undertake your kitchen remodel financing process in a seamless manner. You may also have the option of a home equity loan, which ensures that you undertake the process of remodeling your kitchen within a short duration.
In both cases, these loans act as second mortgages and will guarantee you the full kitchen renovation financing you may need to achieve your dream house.
Is Your Goal General Repairs?
As a potential homeowner, you will face instances that require money to undertake fixer-uppers. You may need to assess such repair costs with the goal of understanding the cost implication and your sourcing options. Your saving grace can be the readily available renovation loans.
The good news is that renovation loans for general repairs in fixer-uppers are always readily available. The bad news is that these loans are available against the future appraised value of your house. You must be sure of the implications of the closing cost when undertaking such a loan.
You also have the option of choosing between the available types of renovation loans. The options depend on your loan limit and the extent of repairs you intend to undertake.
Sweat Equity
This may sound like jargon to you but homeowners opt for this option often. The idea is to get a few willing friends and family to chip in labor hours into your home addition or house repairs works. The contribution can be a worthy cost-cutting measure.
Labor is a major cost concern when undertaking renovations or repairs. If you can get a few laborers for free, you have a likelihood of having 100% control of your home project.
Your Home Project Is Under Control
With such cash and credit options to choose from, you do not have a reason to postpone your dream home project. But, you must also be keen to ensure that you consider the loan to cost ration and the cash or liquid assets options before making a choice on what works for you.
Whichever your choice, you will appreciate the serenity of a house built to your preferences.
If you wish to find more relevant reads on current news, business, lifestyles, and living please visit our page.
This is a sponsored post.