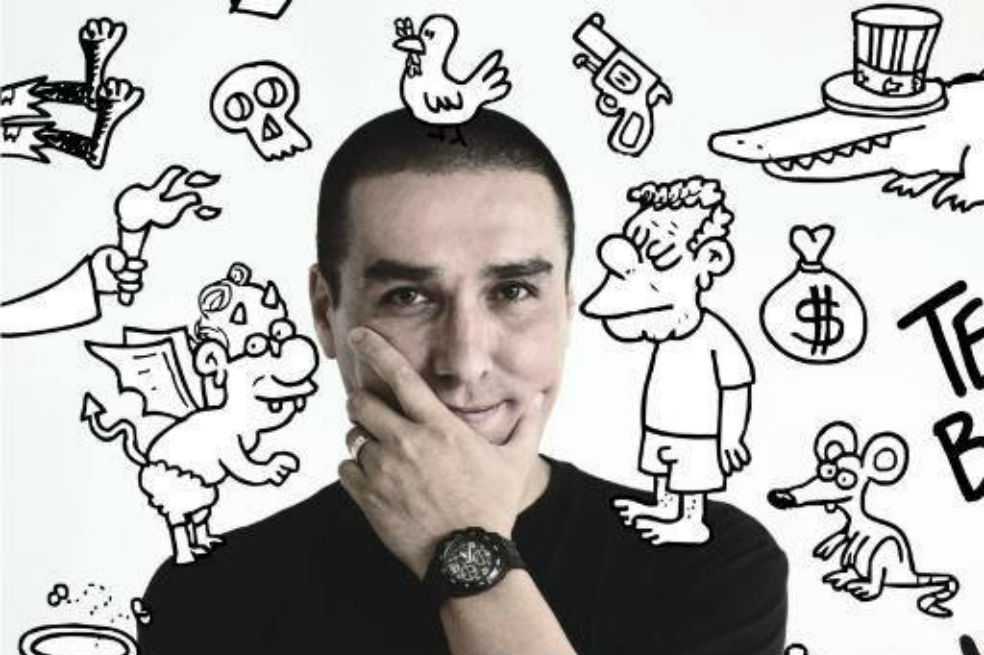 Matador withdraws from social media following death threats over cartoon depicting presidential candidate Iván Duque as a pig.
---
With the elections drawing ever closer, and everyone with an opinion tossing their two-pesos worth into the pot, posting their views on social media or sharing the ideas of others, things are bound to get a little bit prickly in certain quarters.
One of those hit hard by a 'he said, she said / you take that back' spat is Colombian cartoonist Matador, who announced via Twitter on April 2 that he would no longer be sharing his work on social media after receiving, in his words, "death threats from some followers of uribismo and the [Centro Democrático]".
The debacle began on February 24, when El Tiempo published an illustration by Matador depicting one of the frontrunners for the presidency, Iván Duque, as a pig saying "Oh no, I'm the only uribista who is not a pig".
A lawyer; identifying himself as a Centro Democrático sympathiser, José Luis Reyes Villamizar, quickly filed an order claiming that the caricature was a rights violation which sullied Duque's name, and asked the courts to order the newspaper and cartoonist to issue an apology.
On March 22, Judge Hilda María Saffon rejected the order, saying that the artist's creativity and ingenuity can not be limited simply because someone does not share the same opinion.
As tensions continued to rise between the illustrator and supporters of former president Álvaro Uribe, the caricaturist was force-fed a slice of humble pie when, on March 30, he issued apologies to Uribe and Duque after sharing a video implicating the two on his facebook account. Along with his apology, the artist said that he had ordered his social media team to remove the doctored clip which appeared to show the presidential candidate for the Centro Democrático accusing Uribe of being the author of numerous crimes.
Related: Uribe forced to retract claims
Local news reported on April 3, shortly after the cartoonist's announcement about his withdrawal from social media, that the Centro Democrático had expelled a member for making threats against the artist.
On the same day during a Senate debate on freedom of speech, Uribe argued that politicians as well as journalists like Matador should also be protected against threats, and said that the party would not tolerate members who attack freedom of expression.
---