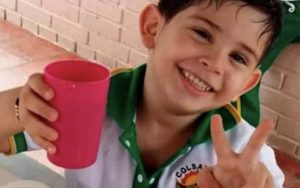 A tragedy of errors has left authorities scrambling to find the truth about Cristo José Contreras, the five-year-old son of the Mayor of El Carmen Edwin Contreras. Cristo José was abducted yesterday by two  men as he was en route to his school. The ELN have been blamed though whether the guerrilla group was involved has yet to be verified.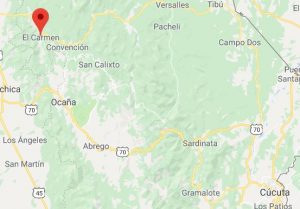 Initially, Cristo José appeared to have been found later in the afternoon when Governor of Norte de Santander William Villamizar tweeted that young Cristo José had been found, adding that "this type of scourge cannot be allowed in our department or in the country, no child should be the victim of any kind of violence and mistreatment. Our children are sacred!"
However, Semana have now reported that it was a chain of errors that began with a rumour that the child had been found. The Governor later apologised for having jumped the gun without verifying whether the information was true or not. "I regret that the information about the release of the child Cristo José was wrong, I was seized for a moment with joy that the boy had returned to the safety of his home," Villamizar tweeted last night.  
Lamento que la información sobre la liberación del niño Cristo José haya resultado errónea, me embargó por un momento la alegría que el menor regresara al seno de su hogar.

— William Villamizar (@WilliamNdeS) October 4, 2018
 The governor's original tweet, however, had spread like wildfire with many of the Colombian news outlets erroneously confirming the release of the young boy. Even President Iván Duque and Vice President Marta Lucía Ramirez tweeted their gratitude that the boy had been found though corrected their account the same night as news began to trickle in that the information wasn't true.  
In the context of President Duque's call for life sentences for those committing grave offences against children, The Bogotá Post too published, falsely, that the child had been found and have issued a correction with the article (which can be found here). We regret any alarm that may have been caused.
For now, the young boy's family, his community and the country have now diverted their attention to finding Cristo José and have hopes for his safe return soon. A reward of $100  million pesos has been offered for any information on his whereabouts.