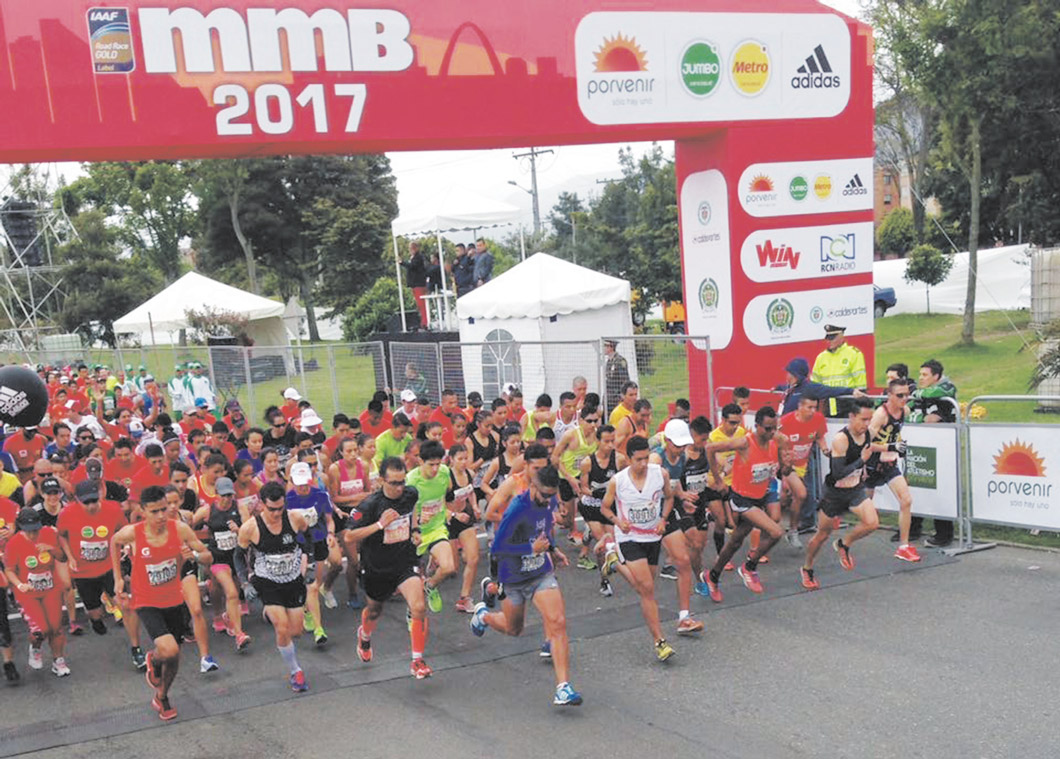 Bogotá is ready to host to its annual one-of-a-kind road race, the Media Maratón de Bogotá.
---
The annual Media Maratón de Bogotá, or mmB as it's known, will take place on July 29. The race is a certified IAAF Gold Label Road Race – designated as one of the leading road races of the world. Thus far, it is the only race in South America to hold this distinction, a considerable feat given the strict requirements necessary for obtaining the classification.
The event, taking place between 9.30am and 1pm, will begin in the Plaza de Eventos in Simón Bolívar Park, and along the way will pass sights such as Parque Nacional, Unilago Shopping Centre and Salitre Mágico amusement park before finishing at the main entrance of the park where it started.
Given the altitude of the race – 2,600m above sea level – fast times are not usually recorded. However, it is seen by professional runners as ideal training conditions for major marathons such as those in Berlin and New York. José Alirio Carrasco is to date the only Colombian winner of the race, way back in 2003. Throughout the soon to be 18-year history of the race, both the men and women's categories have been dominated by Kenyans, with the record held by Gregory Mutai at 1:02:20.
Despite the professional element of the race, the half-marathon is open to amateurs as well. The competition will feature both elite and recreational sections, so expect to see the usual rascals in delicious fancy dress costumes. If you're one of the above and want to sign up for the race, you can do so by going to www.mediamaratonbogota.com, where you can either register individually or as part of a team.
There are two race categories that you can sign up for. The 21km, open to those over the age of 20, and the 10km, open to all, including juniors of 14 years-old and those with disabilities. You can also volunteer – should you feel so inclined – helping out with any supervision during the race or handing out information to anyone who needs it. It would be for good cause too, as the Media Maratón supports the Soydoy foundation, which looks to aid malnourished children in Colombia.
If you're not quite so keen on the physical aspect, you're still encouraged to come down to watch and cheer on the runners. Traditionally, crowds have gathered around Calle 72 and Carrera 15, and although bogotanos are not normally the most lively of spectators, why not bring along a few signs and shout in support of the brave souls who are mad enough to run the race.