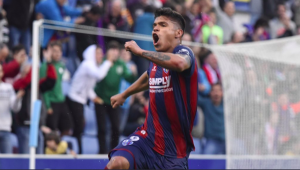 One of the most satisfying things to see as a football fan is when promise actually matches performance. Heralded youth talents like Lionel Messi, Cesc Fabregas, and Neymar have been a few footballers recently to live up to the monumental hype set before them. But for every player who lives up to his billing, there are dozens of players who shrink under the weight of expectations.
In his popular 1996 novel Infinite Jest David Foster Wallace wrote: "I'm just afraid of having a tombstone that says HERE LIES A PROMISING OLD MAN. [P]otential maybe worse than none." The football world's graveyard is filled with names like Freddy Adu, Sebastian Deisler, and Robinho, who have seen the bite from the double-edged sword of potential.
Colombia was fortunate enough to see ultra-hyped talent James Rodríguez break out on the biggest stage at the 2014 World Cup. But who will be the next in line for Los Cafeteros? We take a look at five young Colombians who are sure to be talked about – in either glowing or gloomy light – in the years to come. While assembling the list of Colombia's possible stars of the future, only players aged 21 or younger who have yet to debut with Colombia's senior team were considered. Though honorable mention is deserved for 22-year-old goalkeeper Iván Arboleda, who was chosen to José Pekerman's preliminary World Cup roster before it gets cut down to 23 despite not having a cap to date with the senior team.
Juan "Cucho" Hernández – midfielder, age 19
The 19-year-old who plays in Spain's second division with Huesca is widely believed to be the country's next big star. As Huesca is currently on track for a promotion to La Liga's first division, the pereirano leads his club in scoring with 16 goals on the season and ranks as one of the top goalscorers in Spain's relegation league. A recent two-goal performance against Tenerife made the difference in a 4-2 win that has Huesca one step closer to a 2018-2019 season playing with the likes of Real Madrid and Barcelona.
Last year, Hernández was named in Sports Illustrated's Top 20 under 20 list in world football, coming in at 10th, where he ranked ahead of heralded players like U.S. star Christian Pulisic and Brazilian wunderkind Vinicius.
In terms of style of play, Hernández has excelled at the club level in both Colombia and Spain in the attacking midfielder role, the same spot in which James has starred for Colombia. An adept scorer, "Cucho" has also stood out as a facilitator with Colombia's youth teams as he led the Under-20 team with three assists in last year's U-20 South American championships.
Damir Ceter – forward, age 20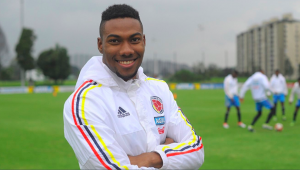 After a few promising seasons as a youngster in Colombia, Ceter debuted this season with Cagliari in Italy's top division following a midseason transfer.
With a tall stature of 1.89 meters (6 feet, 2 inches) and an athletic build, there's a lot to like physically about the budding forward prospect. The 20-year-old scored a pair of goals in as many games to start the Under-20 CONMEBOL championships last year before having to leave the team with a thigh injury.
Ceter has yet to leave a mark in just four months in Italy, but showed promise as a finisher in Colombia's second division with 14 goals for Quindío in 2016. His 2017 was marred by numerous injuries that kept him sidelined. Now, with a contract for Cagliari that goes until 2022, Ceter will look to make the same impact in the Italian Serie A that other Colombians like Duván Zapata and Juan Cuadrado have enjoyed.
Nicolás Benedetti – midfielder, age 21
Perhaps the best young player in Colombia's domestic league this season, Bendetti has been a star for Deportivo Cali. His creative dribbling and consistent ability to find open space in transition have led fans to dub him with the nickname El Poeta.
Though he's the oldest player on this list, Bendetti just turned 21 a few weeks ago. The midfielder debuted with Cali when he was 17 and has consistently been one of the club's top players despite his young age.
Recent rumors have connected Benedetti with European clubs like Holland's perennial powerhouse Ajax. Cali management has already rejected a $5 million offer for the talented youngster who may not be with his hometown club for much longer as the bids inevitably climb and Benedetti looks for bigger pastures to grow his name.
Jorge Carrascal – midfielder, age 19
Хорхе Карраскаль став найкращим гравцем квітня!

Carrascal es considerado el mejor jugador de abril en la página web de la Premier League. Le felicitamos al talento colombiano: por él votaron 48% de los encuestados. pic.twitter.com/5tFLcZ9EWa

— FC Karpaty Lviv (@FCKarpatyLviv) May 10, 2018
If it hasn't been obvious already, Colombia's attack looks to be in good hands with the next generation of forwards and midfielders. Carrascal is another attacking midfielder who has been on the radar since he made his debut in Colombia's top league at 16.
The Cartagena-born footballer was eventually bought by Spanish power Sevilla, where he spent some time with the club's reserve squad and was later loaned out to Ukraine's Karpaty Lviv. His first season in Ukraine has gotten him on the scoresheet six times in 22 appearances.
Still just 19 years of age, Carrascal was named the player of the month in April in Ukraine and has taken a major step forward recently in his development.
Carlos Cuesta – defender, age 19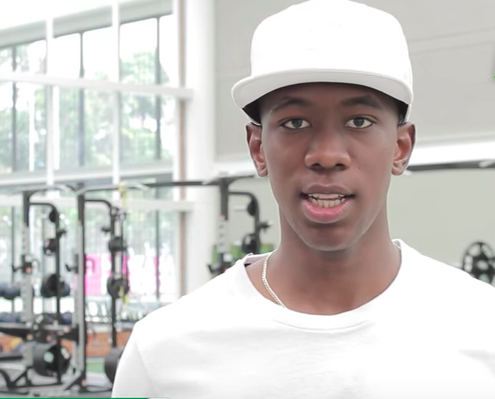 With Davinson Sánchez (22) and Yerry Mina (23), Colombia already boasts a wealth of young talent at center back. The senior team may get even more stacked at the position with the continued ascension of Cuesta, who has shined for his hometown team Atlético Nacional.
Just 19, Cuesta has already clocked a ton of minutes in Colombia's top league with its top team over the past few seasons and became a regular fixture in the starting lineup for the Verdolaga. Though a right shoulder injury in early April has kept him out for the rest of this season, the paisa has received interest from teams overseas like Basel in Switzerland, where countryman Éder Álvarez Balanta plays.
Cuesta has been groomed as an aggressive defender who is athletic enough to not give breathing room to forwards while still having the pace to recover when beaten. He has said in the past that he welcomes one-on-one opportunities with opposing strikers that allow his teammates in the backline to play off the ball.