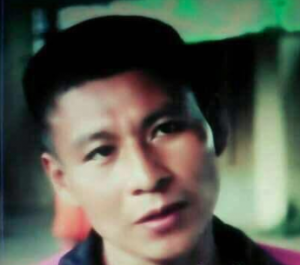 Armed group National Liberation Army (ELN) claimed responsibility on Sunday for the murder of indigenous governor Aulio Isarama Forastero in Alto Baudó, in the Chocó region on the Pacific coast of Colombia.
Last week, the Colombian government asked the UN to begin investigation of Isarama's murder, which reportedly occurred last Tuesday, as a possible violation of the bilateral ceasefire between the the guerrilla group and the Colombian military that took effect on October 1. The ELN has been engaged in peace talks with the government since February of this year.
Related: UN asked to investigate the murder of indigenous governor in Chocó 
In an issued statement yesterday, the ELN claimed responsibility and expressed its condolences:  "We deeply regret the incident and apologise for this painful case to his family and loved ones."
In the statement the ELN admitted to having detained Isarama on suspicion of links with military intelligence.  On the way to interrogate Isarama, he "refused to walk and rushed at one of our guerrillas, an action resulting in a tragic outcome," the ELN stated.
The ELN leadership said that it had not authorised the killing and that it would carry out "an exercise of reflection at all internal levels so that such events do not happen again." The spokesperson added that the ELN remained committed to the ceasefire.
Meanwhile, the government's chief negotiator, Juan Camilo Restrepo, said on Twitter that the killing was "deplorable from every point of view." He stopped short, however, of assuring there would be consequences. "Those monitoring the ceasefire and the Judiciary will be the ones responsible for taking a stand on the matter."
El ELN reconoce asesinato del gobernador indígena del Choco. Deplorable desde todo punto de vista. Y decepcionante. https://t.co/3Az6hK12Bp

— Juan Camilo Restrepo (@RestrepoJCamilo) October 30, 2017
The spike in murders of community leaders and activists has cast a dark shadow over the implementation of ongoing peace processes both with the ELN and with the FARC, which used to be Colombia's largest armed group. Between January 2016 and March 2017, 156 human rights leaders were assassinated. 101 social leaders had already been murdered by August of this year, according to a recent report by the political group Marcha Patriótica.
The nature and affiliation of those responsible for the killings—whether it be armed gangs vying for control in areas vacated by the FARC, ELN members defying ceasefire terms, or dissident rebels acting on their own—remain unclear.