The Niñas sin miedo foundation, based in Soacha, is there to empower, educate and find ways for girls to reach their potential, with the bike as main tool.   Photo: Fundación Niñas sin miedo

"I was afraid to talk about many things, but now I can talk more at school, I can talk more about my thoughts. I really like the way that the program teaches us about sexuality, about our rights and how we can lead and respect them. I love learning how to get out and about on my bicycle.

I think a girl without fear is a girl who is not afraid to be herself. She can show herself as she is, without worrying about her faults."– Kimberley, 15

---
Who'd have thought that teaching girls to ride a bicycle would also empower them, and in doing so help to reduce sexual violence and teenage pregnancy?
That's exactly what Niñas sin miedo does. Based in Soacha, the organisation is not there to 'help', it's there to empower, educate and find ways for these girls to reach their potential. It's about creating community leaders.
As founder, Natalia Espitia explains: "The conditions in Soacha are dire. Violence from crime continues to increase, and unemployment is high. There are dirt roads, no sewage system, and no running water."
"At least 20 percent of the population of Soacha are girls under the age of 14," she continues. "We discovered that there are two main issues here: sexual abuse and teenage pregnancy."
Natalia, herself a victim of sexual violence, found that the bicycle offered a way to overcome her fear of going back onto the streets. That's something she wanted to share, "I decided to dive in and start creating a model of social impact that uses the bicycle and education as tools for the prevention of sexual violence and pregnancy in girls and adolescents in vulnerable situations."
The work the organisation does in tackling what is often a taboo topic is essential. Every day in Colombia, 32 children or more are the victims of sexual abuse. In 2015, 17% of Colombian girls aged 15-19 were already mothers or pregnant with their first child.
These are not just numbers. These are real people, and some of the pain and trauma they suffer could be avoided.
Niñas sin miedo does more than teach girls to ride bikes, the bikes are a vehicle for so much more. The foundation also runs workshops on sexual rights and gender equality, aimed at improving confidence and decision making skills.  Everything about the programme enables them to handle violent or dangerous situations should they arise, including building stronger social networks. Set up in March, 2016, the organisation is run largely by volunteers and now runs the bike and education programmes every weekend, with English lessons and yoga workshops during the week.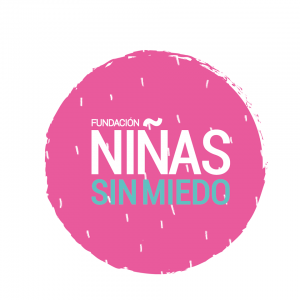 They are trying to raise $1,000 which would enable them to build a community centre and hire a psychologist.
Kimberley (above) is one of 30 girls who are currently part of the Niñas sin miedo programme. She says that when she gets older, she would like to have her own business and help others.
It's easy to feel overwhelmed by the problems we face in today's society, and so do nothing to help. But donating to or volunteering for Niñas sin miedo is something concrete that you can do to actively reduce sexual abuse and teenage pregnancy. A small donation – equivalent to a couple of coffees – would make a huge difference to Kimberly and others like her.
Join our team of volunteers or find out more:
www.ninassinmiedo.org
---
Carrera 14# 76-39 Oficina 608 Bogotá
NIT: 900980526-0
[email protected]