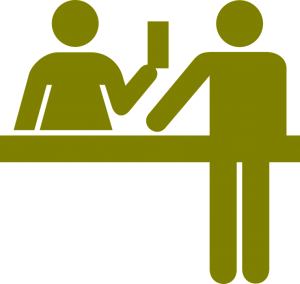 Visas for foreigners arriving to Colombia just got a little easier to understand.
Following the passage of Resolución 6045 (Resolution 6045) in August by the Minister of Foreign Affairs, Colombia is adopting new visa rules that will come into force on December 15.  In an effort to standardize and streamline immigration proceedings, the 21 different types of visas previously available to foreigners have been consolidated into 3.
The Ministry of Affairs is hoping to make things simpler in the midst of the complexities generated by the ever-growing number of foreigners arriving to Colombia – chiefly, tourists coming for short and long-term stays, as well as a massive influx of Venezuelans, many of whom are fleeing the economic and political crisis in their home country.
According to the Ministry of Tourism, during the first 6 months of 2017, 46.3% more foreigners arrived in Colombia than during the same period the previous year – 77% came for tourism, while 14% arrived on business. Official figures report that 450,000 Venezuelans live in Colombia, many having fled their homeland for Colombia due to the crisis. Though the actual number is believed to be much higher. Daniel Pagés, from the Association of Venezuelans in Colombia, believes about 1.5 million Venezuelans are in Colombia, according to this article published in The Economist. 
The three new types of visa categories:
(1)

Visitor Visa (Type V): offered to foreigners coming for brief visits or to stay temporarily (without settling temporarily).

(2)

Resident Visa (Type R): available to those intending to settle down or to make Colombia their official country of residence.

(3)

Migratory Visa (Type M): extended to those entering the country with the intention of settling, but who do not meet the requirements for the Resident Visa. Among this third group are arrivals recognized as refugees.
"It's important to note that the terms and conditions of visas issued before December 15 will not change. The visa holder should solicit a new visa subject to the new resolution only upon the expiration of their current visa," said a statement from the chancellery.
And though the visa categories are changing, the steps to getting one are not.  Those seeking visas will still be able to complete and submit their full applications online via the digital platform in place since 2013. Visa applications will still be processed in Colombian consular offices abroad and at the visa services office in Bogotá.
Furthermore, those arriving from countries for which the Colombian government currently doesn't require a visa when entering for purposes of tourism—among them are Australia, Canada, France, Germany, the United Kingdom and the United States—will still be granted entry without a visa for an established period of time.