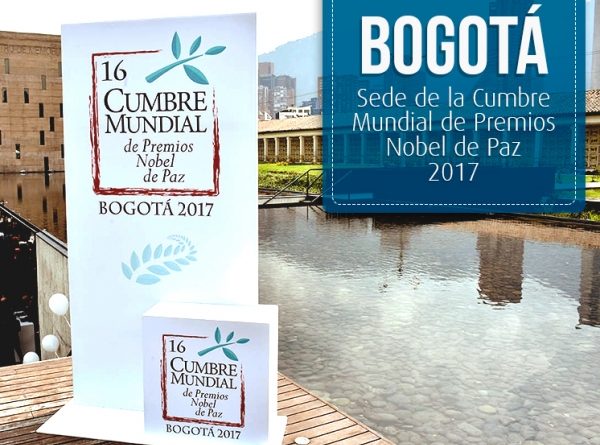 Nobel Peace Laureates will gather in the capital for the world's leading peace conference. Madeline Walsh finds out who's coming and what they are going to be talking about.
---
What is it?
The 16th edition of the largest and most prestigious global peace conferences will take place in Bogotá this between February 2 and 5. It is the first time that the World Summit of Nobel Peace Laureates will be held Latin America.
The annual conference, which began in 1999, is probably the most respected platform related to the construction of peace. It seeks to further international conversations on coexistence, human rights, and development with some of best minds and most inspiring advocates for peace.
Each year, the summit takes place in a city that has demonstrated a strong commitment to advancing global peace, such as Hiroshima, Berlin, Rome, Chicago and Paris. Organisers say that, "Sensing the strong will of a country who wishes to put an end to decades of violence was a decisive factor in choosing Bogotá as the venue for the event."
The summit will be organised by the Bogotá Chamber of Commerce and the Permanent Secretariat of the World Summit of Nobel Peace Laureates.
Mónica de Greiff, executive president of the Chamber of Commerce, suggests that "having such a distinguished group of laureates will make the Bogotá Summit a unique opportunity for the international community to reflect on the problems that affect us as a society and how to find a path to that much longed for peace."
Who will attend?
There will be about 25 Nobel Peace Laureates in town, along with President Juan Manuel Santos who was awarded the 2016 Nobel Peace Prize in October – the highest number ever.
Several high profile world, social, and business leaders are also slated to participate, as well as various international organisations such as UNICEF, the International Law Institute and the International Peace Bureau, along with students and professors.
Some of the guests include: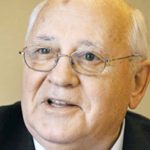 Mikhail Gorbachev, former president of the Soviet Union
Founded the Summit in 1999. His leadership has been credited with bringing about the end of the Cold War.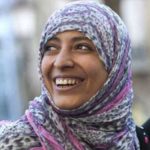 Tawakkul Karman, Yemeni human rights activist
Received the Nobel Peace Prize in 2011 for her work defending freedom of expression and women's rights. In 2005, she founded Women Journalists Without Chains, and continues to be one of the most vocal advocates for journalists' rights.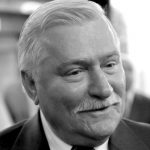 Lech Walesa, former president of Poland
Received the Nobel Peace Prize in 1983 after his release from prison. Walesa has been a union leader, advocate for freedom of association and symbol of resistance to oppressive governance. He worked to foster solidarity between the working class, intellectuals and the Catholic Church and was a crucial voice during Poland's transition from instability to peace, which may be particularly relevant to Colombia's contemporary transition.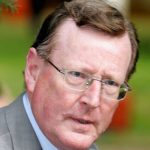 David Trimble, former prime minister of Northern Ireland
Received the Nobel Peace Prize in 1998 for his role in reaching a solution to the 30 year conflict in his country.
What's on the agenda?
The wide ranging programme includes sessions on the role of peace in various aspects of society, from reconciliation and democracy to the private sector and the role of young people. There will also be peacebuilding classes to showcase best practices from different countries.
Guests will share their experiences on diverse issues from climate change to weapons bans to children's rights.
Can I go?
The historic summit will be held at Corferias and anyone can attend free of charge. Register at the Chamber of Commerce's website, or at the summit webpage.
---