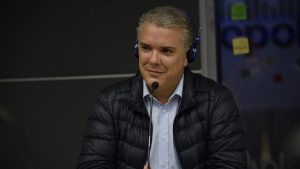 A little less than a week before Iván Duque becomes Colombia's 60
th
president, the million dollar question is how independent he will be from former president Álvaro Uribe. In his first column for The Bogotá Post, Sergio Guzmán (aka El Mohán) argues that President Duque is set up to fail.
The eternal president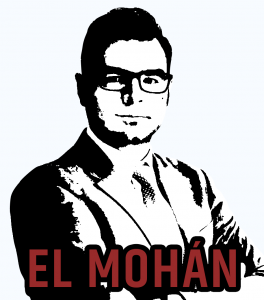 Uribe, who last week resigned from his senate seat to prepare his defense in a witness tampering case before the Supreme Court, is largely responsible for Duque's rapid ascendancy in politics. At the same time, Uribe has been the sharpest and most irascible opponent of departing president Juan Manuel Santos and the peace agreement signed between the government and the former Revolutionary Armed Forces of Colombia (FARC) left-wing guerrilla group. Ironically, it was Uribe who vouched for candidate Santos as the truest squire of his legacy in 2010 later to claim that Santos had betrayed the ideas (or the man) who handed him the presidency. Therefore Duque's independence, or lack thereof,  is hugely important in determining the course of his presidency over the next four years.
The first measure of Duque's independence will be demonstrated by his relationship to Uribe's political ideas, his legacy, and the current legal mess the former president finds himself in.
Duque's cabinet composition has woven a fine balance between honoring politically conservative ideas and rewarding technical acumen. While the most important cabinet positions (Finance, Interior, Foreign Relations, and Defense) have been given to old-guard uribistas, other posts have been given to young and technical staff that are more akin to Duque's vision. A measure of his independence will be if–a year from now–Duque sheds many of the uribistas from their positions, unbinding himself from hard-liners, or if he doubles down and replaces technical staff with more conservative political operatives reaffirming that Uribe, not Duque has taken the reigns of government.
The decision by the Supreme Court last week to subpoena Uribe in connection to a witness tampering investigation put Duque in a bind before his administration even started. It is a test of Duque's loyalty to Uribe – whom Duque referred to as Colombia's "eternal president" during the campaign – or his commitment to the separation of powers which he will swear to defend on August 7th. His statement, which tip-toed in defense of Uribe's innocence and his respect of the Constitution, was a finely crafted statement but Duque's loyalty will be further strained as the process continues and will be a constant trigger to both loyalists and opponents who are keen to point to the incoming president's status as Uribe's puppet or his status as a traitor to the cause.
Duque will have to comb through all the criticism and hubris created by the legal proceedings against Uribe to find his voice, but also to show his character. As he has little prior experience dealing with high-stakes decisions, it is likely Duque will lean on his advisors and his party to navigate through tough circumstances. Duque will find safe harbor in loyalty to Uribe and will press on with his support of the former president through his duress.
Alvaró Uribe resigns as Supreme Court continues to investigate former president on charges of "bribery and procedural fraud"
Peace
Duque will likely also toe the line with regards to the peace agreement. During his tenure as Senator, Duque was critical of the agreement often saying it was too lenient with the FARC. As president-elect, his rhetoric remains unchanged. It is likely that Duque will follow through on his promise to make substantial changes to the agreement, although he will not do it with the pomp and flare that ardent opponents to the agreements expect.
Duque's lack of implementation of the agreements commitments to truth and justice will reinforce the notion that the agreements are not working. Further the approach that the incoming government suggests to deal with growing drug production is likely to exacerbate tensions in rural areas and will beckon that Santos' leniency was responsible for the ensuing rural disarray.
Duque is likely to slowly implement a policy of budgetary suffocation of the agreements, a more certain way to feed the skepticism that the agreements are failing to meet their ambitious goals of solving the country's long-standing woes, while doing so without wielding the bloody blade that killed the agreements.
Economics and international relations
Although Duque campaigned against Santos, the economic situation of the country is actually not that bad. Colombia has had sustained – if mediocre – growth and the economic model has largely stuck to orthodoxy. Santos diversified and extended Colombia's international trade, forming the Pacific Alliance and ensuring the country's entrance to the OECD. He put Colombia on the map for many investors who saw the country's conflict as a barrier to entry. When combined with the growing economic and political woes of the country's neighbors, the newfound stability that Santos introduced became a breath of fresh air.
Duque will seek to continue Santos' efforts to diversify the country's trade relationships while introducing an agenda to cut regulations and reduce fiscal spending. He may be successful at making proposals, but will soon find that Congress will not sing to his tune eagerly unless their regions and pet projects are considered for budgetary allocations.
Internationally, Colombia under Duque will not set the tone for regional collaboration on Venezuela. Duque has been an sharp critic of Maduro and an ally of the opposition movement in Venezuela. However he will not be able to assemble a coalition of countries who regionally are not too keen to intervene. Outside of the United States, no other countries in the region are welcoming to an idea of foreign intervention – beyond closing diplomatic and financial channels – to rid Venezuelans of the Maduro presidency and chavismo itself.  Duque will find that his own party – the US and Uribe – will strongly advocate for forceful intervention, while the region – particularly Brazil and México -will advocate restraint.
What can we expect?
The domestic and international circumstances to come will test Duque's independence vis à vis Uribe. Duque will face sharp criticism on his support for the constitution, his proposals on the peace agreement, his management of the economy and his new policy towards Venezuela. The test of his independence is one he will ultimately fail.
Sergio Guzmán is a freelance political risk consultant based in Bogotá.
The opinion column El Mohán* is intended as a space to discuss some of the most pressing issues faced by Colombia and the region in these uncertain times. All opinions and content are solely the opinion of the author and do not represent the viewpoints of The Bogotá Post.
*El Mohán is a Colombian mythological figure. He is described as a hairy humanoid figure associated with natural forces such as great rivers and the mysteries lying within the forests. As legend has it El Mohán was a shaman who had a vision of the arrival of the Spanish conquerors and the terrors they brought along.