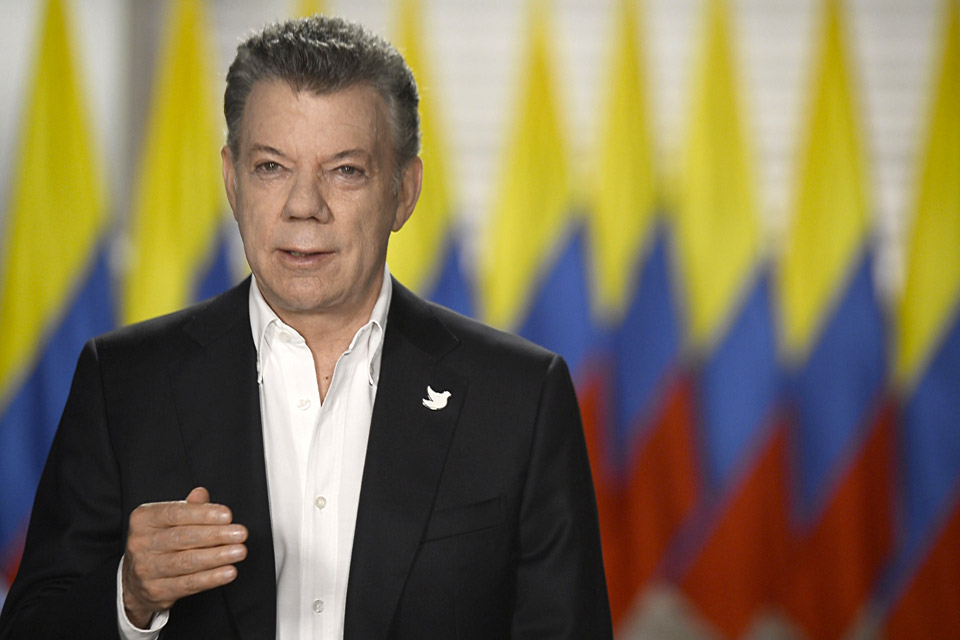 When the peace accord was signed six months ago, it set out an ambitious timeline for the laying down of arms and re-integration of FARC members into society. Now the peace process deadlines have been extended, our expert Veronika Hölker looks at the new plan.
---
In a televised speech given on Monday May 29, President Juan Manuel Santos announced that the FARC disarmament process that was due to be completed yesterday will be extended until June 20. Santos stated that delay was the result of logistical problems in setting up the 26 transitional zones across the country where the laying down of arms under UN supervision has been taking place for the past six months. He assured that the new peace process deadlines "will in no way affect the steadfast commitment of both the government and the FARC to comply with the peace agreement."
In a press release, the monitoring commission of the implementation process detailed the new timetable, according to which FARC members will be given an additional two months in the transitional zones once disarmament is completed. After August 1, these camps will then turn into "reintegration territories" used to prepare rebels for their transition into civilian life.
The peace process has recently suffered a setback when the Constitutional Court ruled that the mechanisms put in place for a speedier implementation were partly unconstitutional. In addition, Santos' temporary powers to push through special measures expired on May 29, forcing the president to issue an array of decrees this past weekend in order to comply with the most urgent reforms envisaged by the peace deal. These included the creation of an investigation unit for crimes related to neo-paramilitary activity and a program for the social and economic reintegration of ex-combatants, amongst others.
Upon completing the laying down of arms next month, the FARC – which celebrated its 53rd anniversary last weekend – will cease to exist as an illegal armed group and Latin America's oldest left-wing insurgency.
---