Reactions to the announcement that former FARC members will return to arms has been swift, both inside and outside Colombia.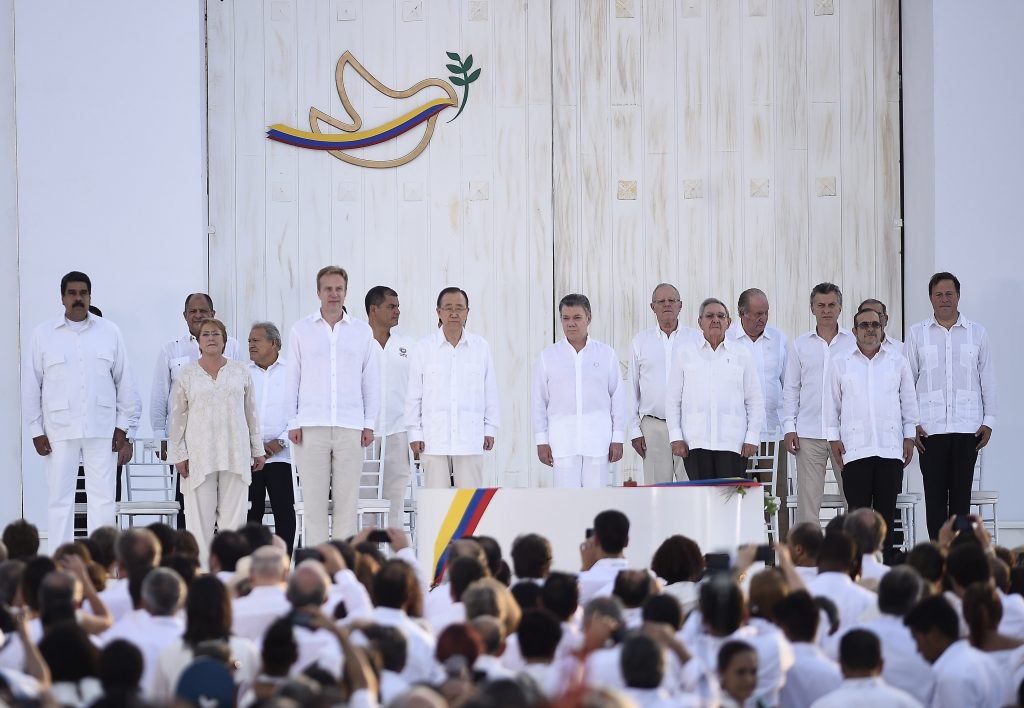 Early this morning (August 29), Iván Márquez, flanked by about 20 other rebels, announced by video that the armed struggle would continue. The former FARC commander, who played a key role in the Havana peace talks, accused the government of breaking its promises and said that the rebels would look for support from the ELN and other dissident FARC members.
Márquez' twitter account is now suspended. But the announcement has received varied responses. There has been criticism — both of the government and the rebels — as well as concern and calls for unity.
President Iván Duque took a tough stance when he addressed the nation. He stressed, "We are not facing the birth of a new guerrilla, but the criminal threats of a gang of narco terrorists." He announced the creation of a special unit to prosecute those who appeared in the video and offered a reward of COP$3 billion for information that leads to their capture.
The UN Verification Mission in Colombia said they "emphatically reject and condemn the rearmament of a small group of former FARC-EP combatants" and stressed the commitment of the "vast majority" of men and women to the process of reintegration.
Former president Santos, the driving force behind the 2016 peace agreement, reminded his followers that 90% of the FARC are still part of the peace process and said, "The battle for peace does not stop."
Humberto de la Calle, the government's chief negotiator during the negotiations, put out a joint statement with former peace commissioner, Sergio Jaramillo. While they joined those who rejected and condemned the announcement from Márquez and called on all Colombians to pull together to protect the peace process, they also had some words of criticism for the government.
"Without ever forgetting the main responsibility that lies with Iván Márquez and his companions for these events, we remind you that time and again we told the national government that its permanent attacks on the process and the risks of legal destabilization involved could lead several commanders to make wrong decisions." Their final thought was for the victims – and the need to ensure there are no more of them in the future.
Victims were also on the mind of Adam Isacson from human rights campaign group WOLA, as he pointed out, "The old men in this video have many victims, who now won't get truth or reparations from them."
Meanwhile those who represent the modern face of the FARC trod a middle line. Carlos Lozada, representative of the FARC's political party in the senate, "Those who oppose the agreement are wrong, as are those who despair and return to arms."
Party leader Rodrigo Londoño Echeverri, formerly Timochenko, said, "War cannot be the destiny of this country. We will continue to be here, ready to give our all for peace and justice."