Mayor Enrique Peñalosa spoke to the press following Thursday's events in Bogotá and blames individual acts of aggression on the heat of the moment.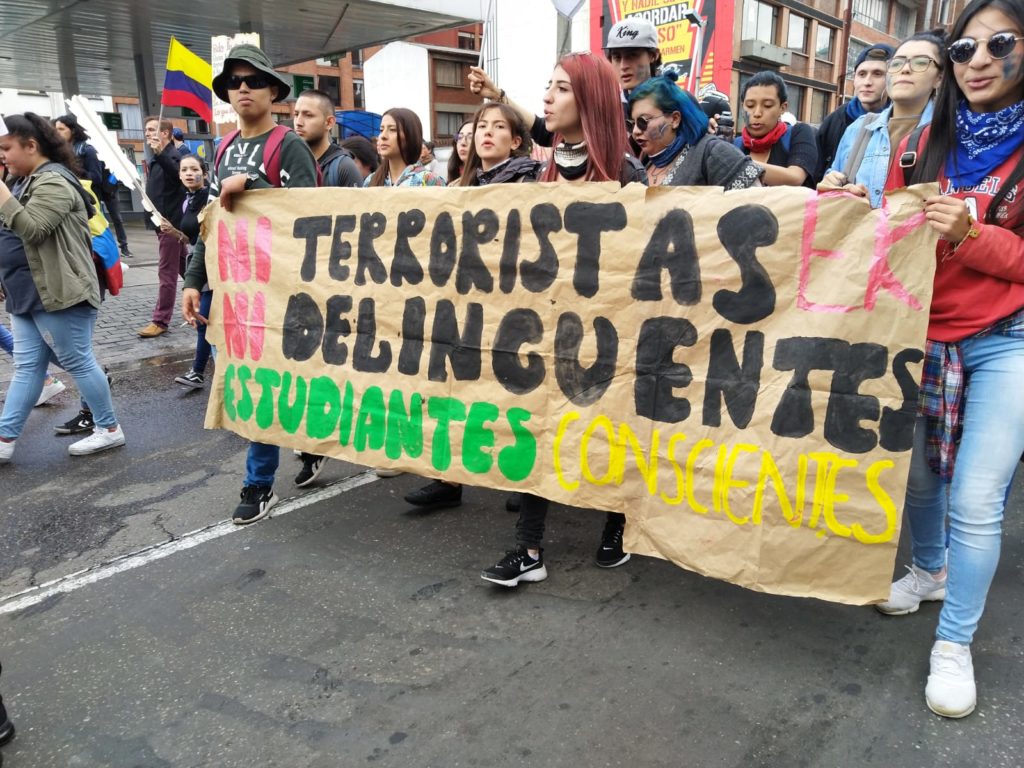 Bogotá mayor Enrique Peñalosa addressed the press early this morning to reflect on yesterday's protests and announce that ley seca (the banning of alcohol sales) will be in force in the capital from midday today to midday tomorrow (Saturday).
Peñalosa went on to invite the majority of citizens to go out and recover the city, praising the residents of Suba who took the initiative to clean their streets and barrios.
He also repeatedly warned citizens to beware of "political interests" who want to take advantage of them to sow disorder and destabilise the country through violent and criminal acts. 
By preferring to see the protests as irresponsible acts stirred up by people who enjoy the chaos, what Peñalosa did not do was to recognise the real frustrations of many of the ordinary – and peaceful – people who marched yesterday.
In an apparent attempt to discourage further protests, the mayor spoke about the potential investment and employment tourists and businesses could bring to the city, and warned that they will be watching what happens in Bogotá.
Read more on Colombia's national strike:
November 21 in photos
#ParoNacional – Hear it from the people

All of our coverage on Colombia's strike
He also gave an update on the damage from the demonstrations yesterday and last night. That included damage to 68 TransMilenio stations – including Las Américas, Tunal, Policarpa, Sabana, Ciudad Universitaria, Universidad Nacional which will not be operational for several weeks. In addition, he said that three fire engines and four ambulances were damaged along with the theft of 100 bikes in the Portal de Suba. The new Cinemateca Distrital was also damaged, as well as several other buildings including supermarkets and shops. The total cost of repairs would amount to COP $20 billion, according to Peñalosa. 
Many are calling for another strike from 4.30 pm today, and the mayor said that in order to minimise the "risks of violence" ley seca will be enforced from midday today to midday tomorrow.
He expressed his support for President Duque's government, and spoke about Colombia's economic growth and the progress that had been made in constructing peace and acting against illicit drug cultivation.
"There isn't any justification for these attacks on the national government," he said.
While photos and videos have been circulating on social media showing violence from ESMAD riot police members against the protesters, Peñalosa said that police overall had been "respectful of the protocols," adding that "of course there were individual and regrettable mistakes in the intensity of the agressions."
He certainly did not acknowledge the right to protest and the role of a protest in a healthy democracy. The government's commitment to such principles has been called into question as authorities faced criticism for their tactics in handling the situation.