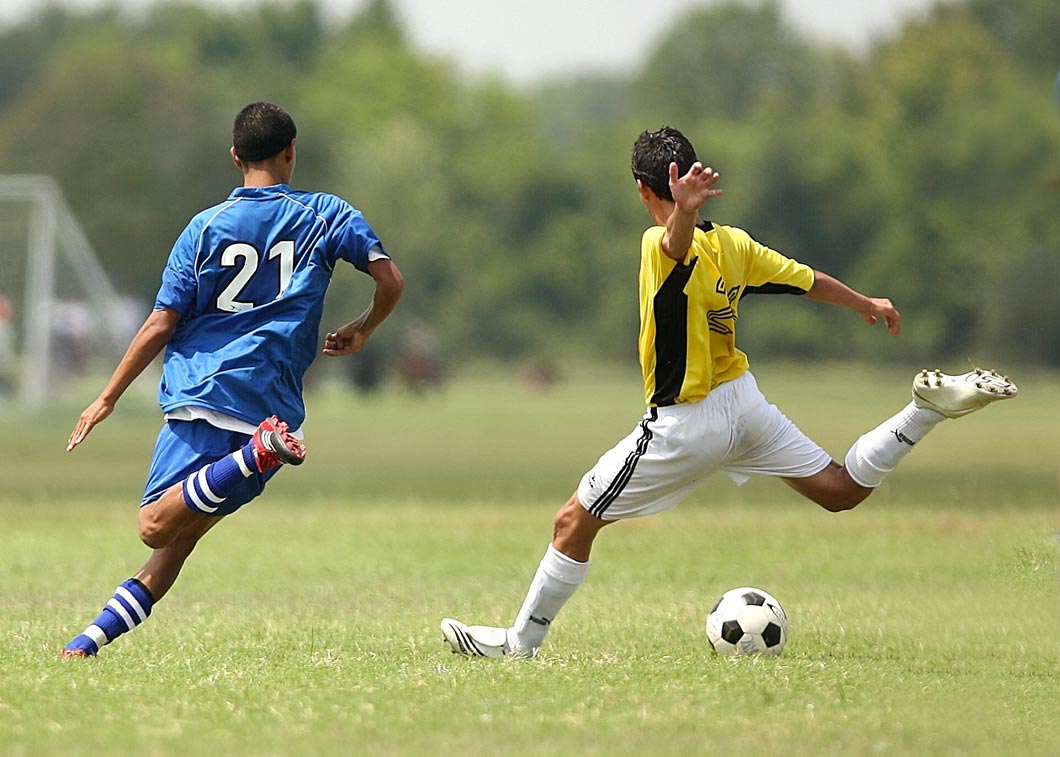 If the World Cup puts you in the mood for a game or two, we have all the Spanish football language that will help you make your point on the pitch.
---
Italian manager Fabio Capello once said that he needed a maximum of 100 words to successfully manage the England national team. History appears to tell a different story – a poor performance in the 2010 World Cup and the alienation of several key players was his legacy after a four-year stint as director.
All of us are taught the importance of communication in football from an early age. It's relentlessly drilled into us by coaches, and for good reason, too. Remain silent and the ball you shall not receive. When abroad, however, your communication needs some refinement. It's no use using idiosyncratic terminology from your own country when playing with locals. You won't be understood, and what's more, you'll come across as somewhat discourteous.
Related: Football idioms: Back of the net
Capello alienated players and fans alike because of this. Don't make the same mistake. When playing the game abroad, learning the specific footballing language for wherever you are will go a long way. It's a sure way to earn respect from fellow teammates, especially if you're lacking in the talent department, and you'll have a more enjoyable game as a result. For anyone who fancies a game in Latin America, here's what you need to know.
Starting simple
Pase – pass (dámela, meaning 'give it to me,' also works)
Falta – foul
Mano – hand ball
Penal – penalty
La pelota – the ball (el balón, la redonda y la pecosa are also fine. In Argentina it's called la bocha)
It's likely you've heard all these before. Nevertheless, they are the absolute essentials and must be covered before moving on to the next step – positions. Being able to explain where you play is, naturally, rather important. You don't want to be that poor sod who gets shunted out to fullback, or worse: the bench, simply because of a linguistic misunderstanding.
Arquero – Goalkeeper
Defensa – Defence
Medio centro – Midfield
Delantero – Forward
Additionally, use the terms izquierdo, derecho and central to specify your particular area of the cancha (pitch). For example, defensa central means centre-back.
With the basics out of the way, we can now move on to the more advanced vocabulary.
Getting into it
To start – shooting. If you bend it like Beckham, the word chanfle, meaning 'curve,' will no doubt come in handy. Lacking in technique for this? Fear not, for you can make use of a taponazo – a rocket, a belter, a screamer a la Steven Gerrard. Should a shot like this go in, it is commonly expected that you shout ¡golazo!, even if you're on the opposing team.
Many of us have surely found ourselves in the unenviable position of being in acres of space on the wing, needing but one cross-field pass to set you free, only to be lacking in the ability to alert your teammate to the opportunity (it is often no use repeatedly saying sí or aquí). In such a situation, using the terms crúzala or cambia de frente may see to it that you receive la pelota, although this will often depend on the passing range of your teammates.
N.B if you're in the box and possess the heading ability of a certain Andy Carroll, a shout of crúzala might be followed by a cross for you to attack. Herein lies the possibility of leaping like a salmon and scoring a fine header – un cabezazo.
If your team is, as they say, under the cosh (under pressure), a firm shout of 'Salimos' – 'let's push out' – should go some way in relieving that pressure (sube can also be an adequate replacement). Continuing with the defensive theme, you can make famous midfield enforcers Roy Keane and Claude Makélélé proud with use of a barrida – a sliding tackle, preferably a full-blooded one. A degree of caution must be exercised here, however. Soft players abound in the modern game, and they will doubtless criticise your daring efforts. In some cases, you may even be given a tarjeta roja (red card). Don't let those bastards grind you down, Messer's Keane and Makélélé would surely say.
All too often we've played with a pechifrío, one who isn't bothered about the game and appears disinterested. A Dimitar Berbatov without the finishing ability. Or, even worse, your team may be so unfortunate as to be stuck with a rotten goalkeeper. A simple shake of the head at this unfortunate soul will normally suffice, but if you're feeling particularly harsh, you might say, "Este arquero es una tanga." Tanga means thong. Enough said.
Expert Level
For those relatively talented at the game, the words below may be of some use:
Virgo – a nutmeg, the ultimate humiliation to dish out to flat-footed opponents (you may also hear túnel and cuquita for this action)
Taquito – a back heel
Chilena – an overhead kick (see Peter Crouch vs. Galatasaray in 2006 for a sublime example)
There is, of course, much more Hispanic footballing jargon out there, and the more you play the more you will learn. Hopefully, the words and phrases above will get you off to a good start, or if you've been playing for a while here, add to your already growing football vocabulary.