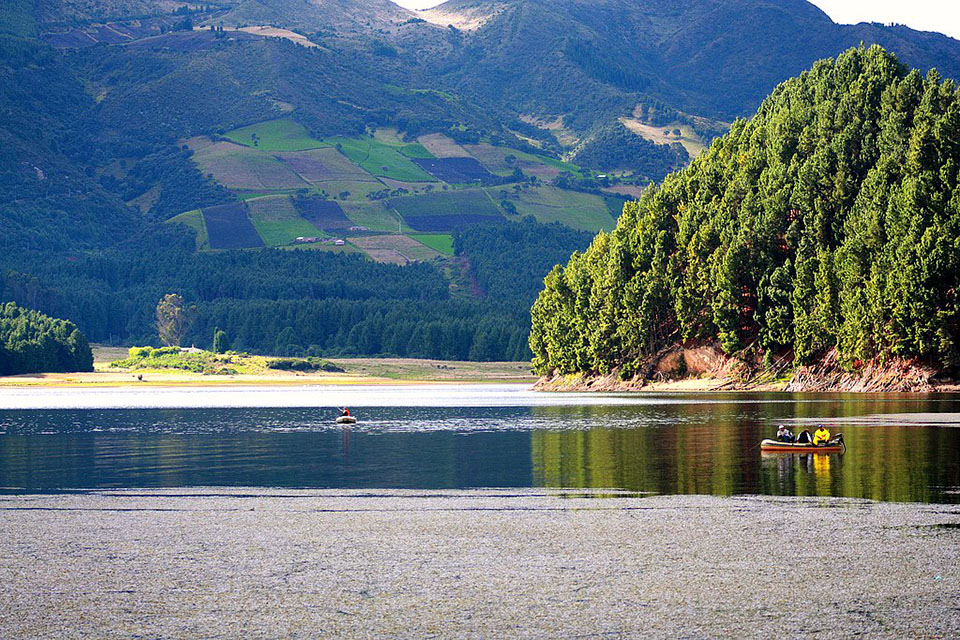 With picturesque lakes, hiking trails, traditional villages and swimming pools all within 100km of Bogotá, it's easy to find something different to do for a weekend out of the city.
---
People living in Bogotá are spoilt for choice when it comes to places to escape to for a couple of days. As much as we love life in the high Andean city, it's easy to get tired of the traffic, smog and unpredictable weather.
But there's lots to do within just a few hours drive from the capital, whether you're looking for hiking, rock climbing or other outdoor activities, or it's winding down in hot springs, tucking into a good book and a cold beer or two while relaxing next to a swimming pool that tickles your fancy.
A country retreat
As green as the Ring of Kerry, Neusa is the perfect get-away if you like the cosiness of winter. In the national park – approximately two hours from Bogotá – you'll find a vast reservoir nestled in the mountains. Surrounded by pine forests, fuchsia bushes and rolling farmland, Neusa is the perfect escape from the city if you're looking for fresh air and tranquillity.
The reservoir spans 900 hectares and hosts plenty of idyllic campsites where you can pitch a tent and sit by a campfire. You'll also find a wide range of water-based activities like boat trips, sailing and kayaking. But be warned, it's a chilly dip.
The nature reserve is easily reached by bus, but it's also a very pleasant walk if you're staying close by. On the way down to the reservoir is a little tienda that sells cheap beer and boasts an outdoor tejo cancha with spectacular views.
If camping isn't for you, there are plenty of fincas and eco-cabins to choose from, many of which will offer to pick you up from neighbouring Zipaquirá and include wood for the fire.
Neusa is sunny during the day, but make sure to bring plenty to wrap up in when the temperatures drop after dark.
---
In this series of quick weekend breaks we highlighted the hot places around Bogotá and the hot springs around the capital. An arts and crafts trip out of Bogotá will be highlighted in the following days.