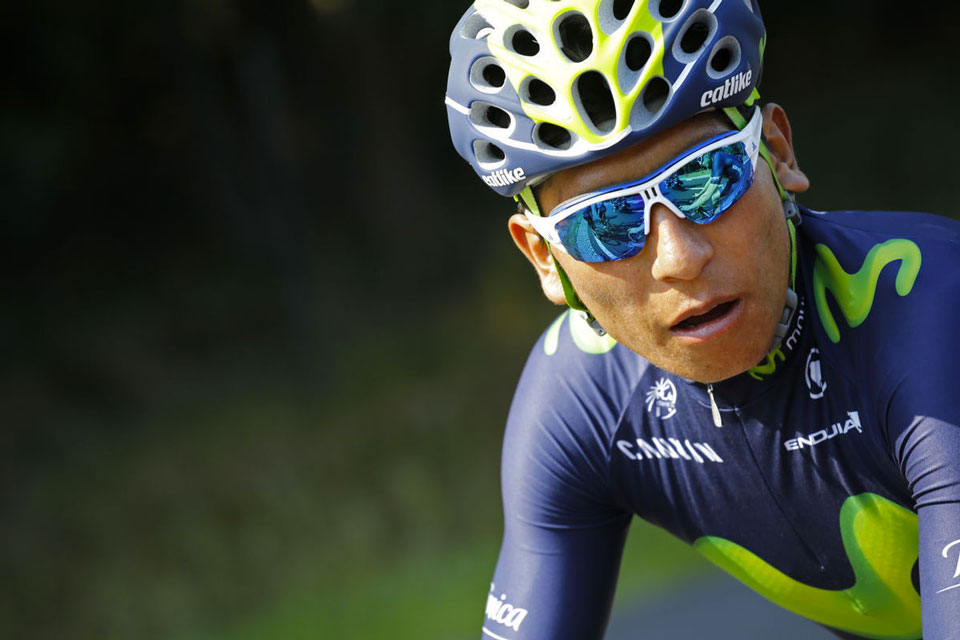 It's the first rest day at the Vuelta a España and the first nine days have had many Colombians wondering whether Nairo Quintano will repeat his 2016 heroics. Currently in third place, Quintana is within touching distance of leader Simon Yates.
The wind and the heat of Spain haven't dried Nairo Quintana's hopes at the Vuelta a España just yet. On the contrary, on a day when the elements made it harder for the riders, the native of Boyacá is now just 14 seconds behind leader Simon Yates and poised to make the move for his second title. Yates was able to overtake Rudy Molard on the leaderboard on day nine as the race now moves to the flats of Salamanca.
Stage nine was a good day for the Colombians overall after Miguel Angél Lopez came fourth in the stage, Quintana in fifth place and compatriot Rigoberto Urán in seventh place.
In third place overall, however, Quintana appeared relaxed at a press conference this morning with Spanish rider Alejandro Valverde–his teammate that has won two stages in the competition so far and is only a second behind leader Yates.
Quintana said that he knows that his chances to take the title are strong but is also painfully aware that a strong field and stages like the iconic mountainous "Los Lagos de Covadonga" in stage 15 ahead of them.
Quintana had come into this race with some expecting him to win as an outright obligation, including journalist Óscar Rentería who said that Quintana's words were "pura carreta" without titles; literally translating to "pure cart" and better said as "complete horseshit".
With his characteristic belief, the 28-year-old Quintana is now likely to let his wheels do the talking as he heads towards Bermillo de Sayago tomorrow. "This is going to be war," Quintana promised, "and the crowd isn't going to be bored."