We look at the rising phenomena of Colombians heading overseas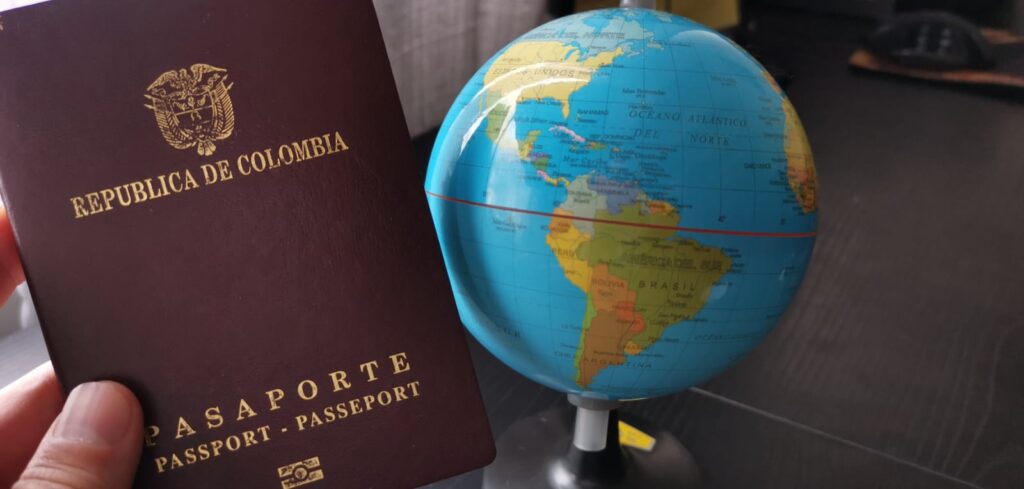 More than 547,000 Colombians left their home country without returning in 2022, a historic figure in recent history – the yearly average is well under 200,000 – which could be even higher when we factor in the probable 100,000 that sneaked out under the wire.
The Migracion Colombia data is speculative since it's based on passport controls at entry and exit points, and it doesn't disaggregate multiple journeys. But even allowing for glitches, the trend is alarming: in just twelve months one in 100 Colombians jumped ship, many of them under-40s from the productive workforce.
So why so many? It's a burning question for pundits and politicos with few concrete answers – but plenty of theories. Here's a few…
First up is 'Petrophobia', a reaction of many Colombians to anything seen as socialist, particularly in the form of current president Gustavo Petro. Left-right polarisation is understandable after decades of conflict with leftist guerrillas. But is it fair to blame Colombia's recent swing to the left?
Any Petro effect "is very speculative," migration expert William Mejía Ochoa told website La Silla Vacia this week: not everything can be explained by "panic at the new government".
Covid bounce-back
Mejía sees the surge in 2022 as partly bounce-back from the Covid-19 pandemic when many life dreams were put on hold during travel shut-downs and visa droughts.
This theory makes sense when we consider that 2020 saw negative emigration – people stayed home because they had to – and the difficulties of traveling even after Colombian airports reopened in September 2020.
Even in 2021 the vaccination rules and forced quarantines scuppered many travel plans and piled on costs. Perhaps too, people felt obliged to stick close to their families with a continued fear of Covid-19.
By 2022 Covid-19 factors were falling away and the migration cork was out of the bottle.
Another fizz factor is the currency drop which leaves particularly younger people worrying for their economic future. The Colombian peso fell 20.9% in 2022, according to Reuters calculations, putting it among the world's most devalued.
Of course, devaluation – and resulting inflation – can also be linked to worldwide pressures and it's early days to blame it all on the current resident of the Casa de Nariño. In fact, Colombia's GNP increased by 7.5% in 2022, a regional best, though economic stagnation is widely predicted for 2023.
But here's a thing: the plummeting peso is both a push and pull for people to leave.
The economic fear factor pushes people away. The low peso is a strong magnet to earn foreign currency and remissions are far more valuable when sent back home to benefit friends or family, according to Jorge Restrepo, professor of economics at the Javeriana University of Bogotá.
"Peso devaluation makes it very profitable to earn abroad compared to what a person with the same skills can earn in Colombia," he told El País this week.
In fact, the dynamo of a strong US dollar boosted remissions to Colombia to US$9.4bn – yes, you read that right – in 2022, another record figure.
Heading Mexico way
It makes sense for Colombians to migrate to countries with strong currencies, which seems to be the case according to migration guru William Mejía: USA and Spain are high in the list for 2022, along with Canada and Chile.
Perhaps surprisingly, Mexico receives most Colombian migrants, with 191,000 heading that way in 2022. It's probable though that "many of those persons appear to be leaving for Mexico but are really going to the USA", says Mejía.
Which brings us to the Biden factor: the recent expectation in Latin America that a Democratic government in Washington would open the borders to migrants. Hence decampment to Mexico.
But that hasn't happened. In fact, the Biden government has toughened the rules in the last year. More than 18,000 Colombian border-crossers were detained at the border in 2022, many facing 'express deportation', automatic loss of any asylum rights and the triggering of a 10-year ban on even trying to apply through proper channels.
Some do make it through, though – by some estimates more than 200,000 Colombians in the USA are currently undocumented.
Brain drain
And the impact on Colombia?
"The substantial increase in the emigration of young Colombians imposes an enormous loss of human capital and productive potential for the country," concludes a leaked report by CERAC, a think tank reporting on the Migración Colombia figures which show 35% of emigrants are between 18 and 29 years of age, 23% in their thirties, and 19% are under 18.
Younger Colombians better fit the physical needs of available jobs abroad, and to some degree they have been replaced by the estimated 2.9 million Venezuelan migrants – often in the same age range – settling in recent years in Colombia.
But low wages and lack of opportunities in Colombia have also created a brain drain, even if professional migrants cannot follow their chosen career path overseas, as highlighted by a recent report of a Colombian psychologist earning four times more salary serving tacos in Miami than shrinking heads back home.
It all adds up to more reasons to leave. A recent Gallup poll found that 47% of Colombians surveyed wanted out, second only to Hondurans in Latin America.
Still, it remains to be seen if the 2022 data is an outlier or longer-term trend. It won't just depend on the economy. Historically, the other big driver of emigration has been conflict, as seen in the embattled Pastrana presidency which culminated in 282,000 Colombians fleeing in 2000, a previous record.
An ambitious Total Peace Plan
All observers agree that the current exodus is based on perceptions of a poor economy. Can improving security counterbalance the financial factors and reverse the emigration trend?
It's probable that the Petro government is banking on such a peace dividend, delivered through the ambitious but unclear Total Peace Plan.
It's a tempting thought: upwardly mobile Colombians flocking back with dollars in their pockets ready to invest in their pacified home country.
At least for now, however, that doesn't look likely. Although well-intentioned, the Total Peace Plan has so far only increased insecurity in many conflict areas of the country. Meanwhile illegal armed groups are expanding and recruiting, further limiting spaces for legitimate business and employment.
And if Total Peace flops, then the combined factors of conflict and economic crisis will doubly accelerate the exodus, in which case the legitimate question will arise: "Can the last person out please turn off the light?".