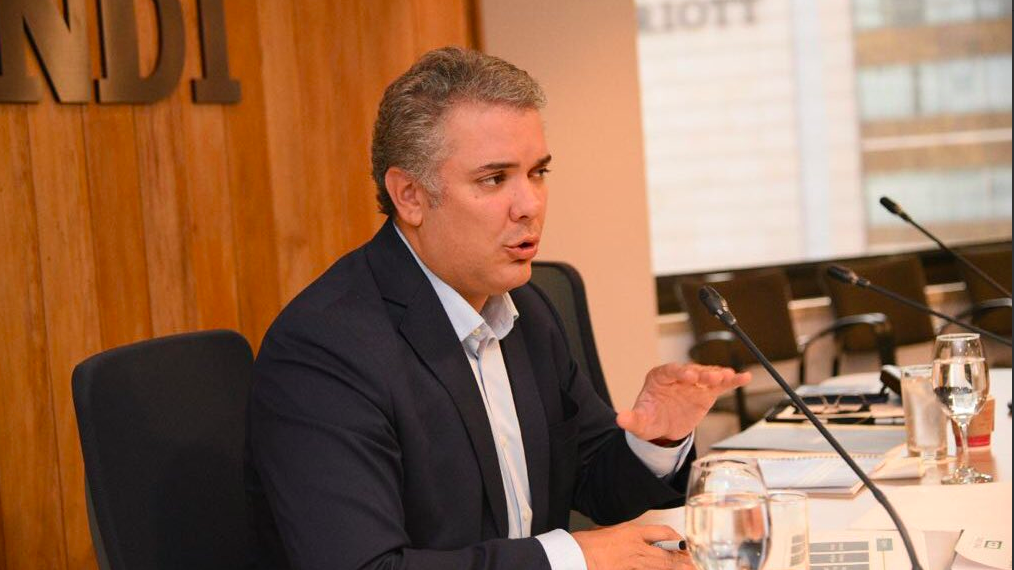 As Colombia's President-Elect Iván Duque gets set to take office in less than a month, he has begun naming key cabinet members that will be part of his administration.
Last week, Duque made some noteworthy announcements by naming Carlos Holmes as his foreign minister and Andres Valencia as his agriculture minister. The experienced Holmes has previously served as the interior minister under Ernesto Samper Pizano's administration and as the education minister for César Gaviria.
Valencia will be tasked with the tough job of making sure Colombia's rural communities can safely move forward in a post-FARC society as other paramilitary factions and cartels have moved in on rural areas left behind by disarmed rebels where the drug trade and other illicit productions are flourishing.
An early trend in Duque's announcements is the amount of gender diversity that will be on his staff as at least three of his cabinet members will be women.
Former President of Congress Nancy Patricia Gutiérrez will be the first female interior minister in Colombia's history.
"It's important that Colombian women take over in positions of leadership," Duque stated of the former Congresswoman on Friday. "Colombia will have, for the first time, a female minister of the interior with a woman who has been formed by hard work and has been the president of the House of Representatives and of the Senate."
Duque also named Alberto Carrasquilla as the country's next finance minister, as he reassumes the same post he had during the presidency of Duque's political mentor Alvaro Uribe. Much of his focus will be on reforming the country's pension system and ensuring more growth after some stagnant years.
On Monday, Duque took to Twitter to announce geologist Ricardo José Lozano as his Environment Minister and Dr. María Victoria Angulo as his Minister of National Education.
He designado a la Dra María Victoria Ángulo @VictoriaBxE como ministra de Educación Nacional. Es una joven tolimense con 18 años de experiencia en la educación pública, lo que es garantía para los retos del país. pic.twitter.com/T6ql2VvBKu

— Iván Duque (@IvanDuque) July 16, 2018
Gloria Alonso was appointed to the top of the National Planning Department, which advises on economic policy.
*A version of this article was originally published on our sister site Colombia Focus