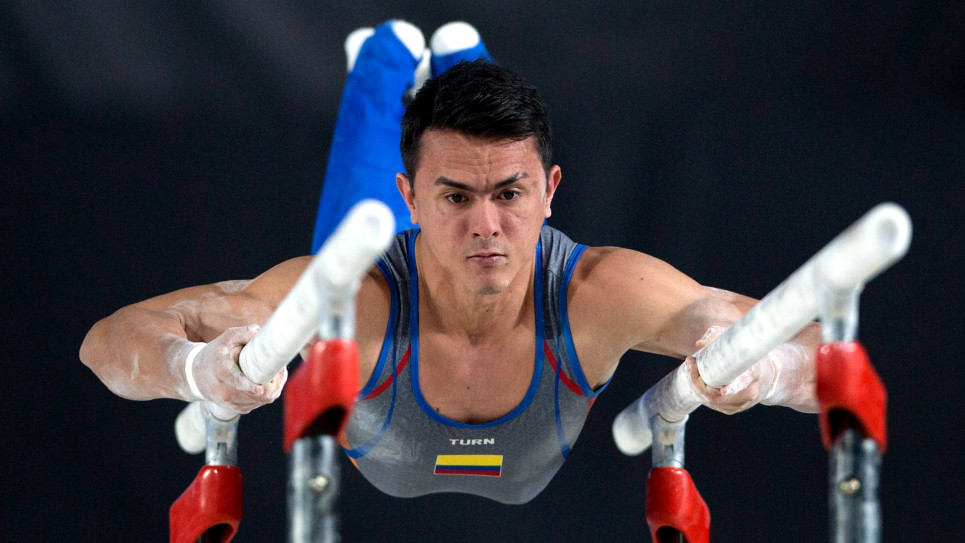 Jossimar Calvo 11th at Gymnastics World Championships
On October 6, Jossimar Calvo took eleventh place in the all-around final at the 2017 World Artistic Gymnastics Championships in Montreal, Canada. He went into the competition having qualified 12th, and managed to climb up one place on the day. The 23-year-old gymnast from Cúcuta failed to make any of the individual finals, with Colombia still waiting on their first ever World Championship gymnastics medal.
Arenas fourth in four day race walking rally
Sandra Lorena Arenas walked away with fourth place in the gruelling Around Taihu International Race Walking Multi-Day Competition. The unusual race consists of a series of walks – 20k, 10k, 10.5k and another 10k – all on consecutive days. Antonella Palmisano from Italy took the victory with Arenas coming in 3.02 minutes behind the winner. The Colombian was part of team Latinas, who did win the team race, together with Erica de Sena from Brazil and Kimberly Garcia from Peru. Éider Arévalo, men's world champion in the 20km race walk this year, wasn't competing in China. 
Related: World Championship medals Éider Arévalo, Alvear, Martínez and Rentería claim World Championship medals
Davis Cup tie in Plaza Santamaría goes to Croatia
Colombia failed to qualify for the World Group of the Davis Cup after an exciting three-day competition in Bogotá. Croatia, boasting world number five Marin Čilić in their team, proved too strong in an atmospheric Plaza de Toros la Santamaría. From September 15-17, tennis dominated the bull ring in a very different type of battle, ending with a final score of 4-1. The Europeans laid the foundations for their victory in the doubles game, where Juan Sebastián Cabal and Alejandro Falla couldn't convert a 2-0 lead in sets into a win. Čilić was the real decider in the tie, winning both his singles matches with ease. Santiago Giraldo claimed the only point for Colombia against Franko Skugor on day one. This result means the locals stay in group one of the Americas region for 2018. Their first opponent on their quest for promotion next year will be Barbados. Colombia are heavy favourites for the clash between February 2 and 4, ranked 26 in the world, while Barbados sits at 36.
---