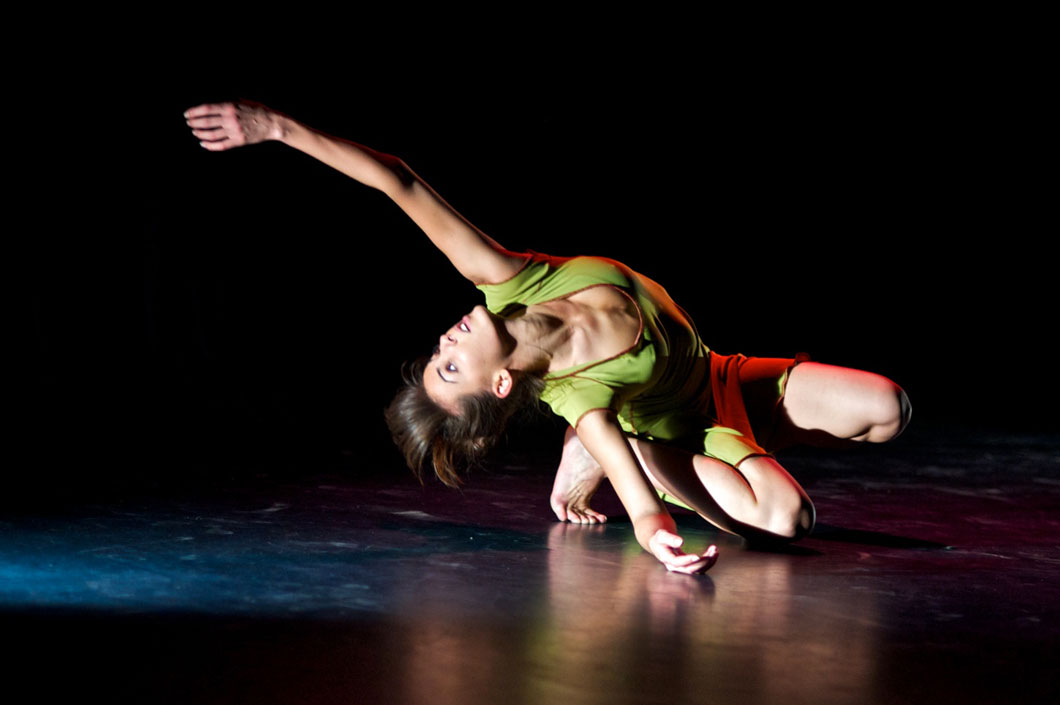 The 11th edition of the annual festival 'Dance in the City'– XI Festival Danza en la Ciudad – begins this week to celebrate local and international dance.
---
This festival, organised by the District Institute of Arts, Idartes, is based on the theme 'dialogue in movement,' reaffirming the diverse nature of dance in Bogotá. The 70 events performed by more than 1,000 artists from 40 dance companies will showcase tango, flamenco, urban dance, ballet and contemporary dance.
"This is the only large-scale dance festival in Bogotá. It is the only time of year that high-level international national companies selected by a curatorial committee attend  an event like this, " said Gabriela Abello, producer of the festival.
Villa Mayor Theatre will be one of the 38 venues around the city and host seven performances displaying the best in contemporary dance throughout Colombia and the world— a must-see for dance professionals and amateurs alike.
This weekend, there's a powerful performance titled 'Pure Love' (Amor Puro) by Sur Creación Escénica at the Villa Mayor, inspired by the love and strength of the mothers whose children have disappeared.
The dance company's director, Javier Blanco, had the idea of ​​creating this piece after meeting one of these mothers, Luz Bernal, from Soacha.
"Her story and the story of women like her, inspired me deeply," Blanco said. "It is a work with a simple dramaturgical reading, based on female power on stage to the sounds of Argentine and Colombian folklore."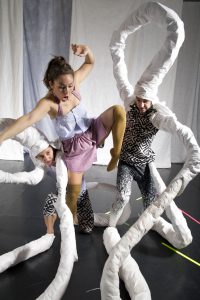 On Friday the Alma En Movimiento dance company will perform a ballet called 'Rhapsody in Blue and Work in Progress' (Obras Rapsodia en azul y obra en proceso) inspired by the work of George Balanchine who directed the New York City ballet for 35 years and is considered by many to be the father of American ballet. They will adapt his ballet 'Serenade' (1935) for eight dancers.
On Sunday the Mafalda dance company from Switzerland and Argentina will perform a piece titled 'Vicky iza las velas' (Vicky hoists the sails). Mafalda is known for having humorous scenes and images with great poetic and reflexive strength— a great show for children to experience.
Next Thursday, L'Echappée dance company (France) will perform 'Burlonas' (Jokers) a humorous contemporary dance piece dismantling clichés about femininity.
Featured: Choco to dance: dancing-for-a-better-future
Then, next Friday, Dinamov Company (Bogotá) will perform 'Metaphor of the Disappearance' (Metáfora de la desaparición), a contemporary dance performance reflecting on the dynamics of living in a big city and constantly adapting to new situations, which in turn distorts and limits human behaviour.
The dance festival with close with contemporary piece 'Archivo vivo' (Live Archive) performed by various Colombian dancers to joropo music.
This piece is the result of an experiment at last year's festival, when a group of dancers from Colombia and Costa Rica started a dialogue about making dance and onstage performance accessible for dancers 50 years and older.
The final product is the joint effort of 7 teachers, choreographers, dancers and performance artists using their experiences and memory to situate themselves in today's context and explore current styles of dance and the city.
This Festival is the perfect opportunity to enjoy dance performances from diverse perspectives, inspirations, and themes that aim to translate feelings, history, tradition, and elements of life into movement.
Villa Mayor Theatre is located on Carrera 34B #36-04 sur, near the Centro Mayor shopping centre. Entry is free.
Performance Dates and Times:
November 16, 7 pm: Amor Puro
November 17, 3.30pm: Obras Rapsodia en azul y obra en proceso
November 18, 5pm: Vicky iza las velas
November 22, 7pm: Burlonas
November 23, 7pm: Metáfora de la desaparición
November 25, 4pm: Archivo Vivo
---
By Marian Romero