Hello to all our rabid art aficionados. This year, like last, we have compiled a top ten list of things to see in this year's art weekend. A lot of our selection has been culled from the San Felipe art district, not because we are biased, but because so many great things are on view there.
---
Number 1: ZDEY at Bandy Bandy Gallery. The new gallery actually opened in ARTBO 2018 and prides itself on being an urban cultural space. It encompasses the work of street artists, street photographers and artists dedicated to the art of making poster art (that's a lot of art)! The French proprietor, Celine Lerebourg is no stranger to San Felipe, having run her art dealership office there for nearly two years, before deciding to open a gallery.
ZDEY's work is brightly colored with spray paint, fun, funky and street with a slight nod to the Colombian artist Ómar Rayo, which not even he recognised until he came to Bogotá. ZDEY's work can also be seen streetside in Puente Aranda. Simply entitled HOMENAJE, his wall in that barrio can be found at Zona Industrial de Puente Aranda, on the same street as Centro Creativo Textura (Feria del Millón) while the rest of his work can be found in the gallery located at Carrera 22 #75A-06. The show will be open 10am-6pm until Monday and then through 15 November by appointment only.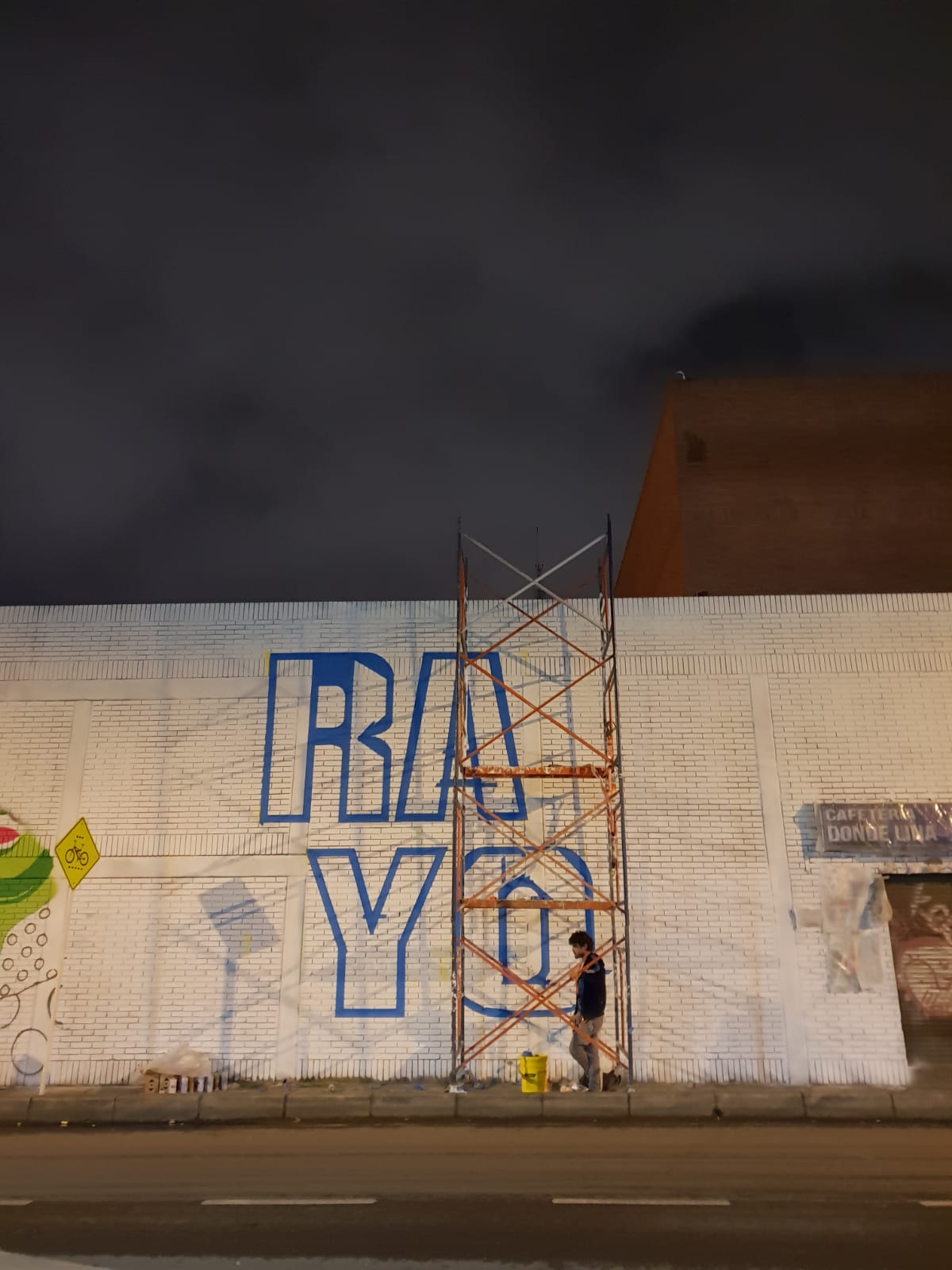 Number 2: Julian Burgos' oeuvre is on the second floor of SKETCH Gallery, which houses its artist residencies (bear in mind that most of the galleries in San Felipe seem to house artist residencies). He takes a flirtatious, cherubic nod toward French Rococo and Mannerism yet with a slight urbane twist. I found the work to be whimsical and it reminded me of my art history classes at university in Santa Monica, California.
Number 3: The wildly intricate, detailed, large-scale drawing of Ana María Devis at FLORA entitled Infinito.
Number 4: The installation by the artist Matías Armendaris entitled huésped on the first floor of SKETCH caught our eye, not only with the simple act of the visitor having to take off their shoes before entering the space, but because it felt as if one was entering a Pharaoh's tombs before the looters arrived. WARNING: Be certain you've changed your socks that day!
Number 5: The gold mylar/gold leaf tinged landscapes of Santiago Velez at Beta.
Number 6: We're suckers for marvelous painting, so the linear series of paintings at 12:00 – Doce Cero Cero, really caught our eye.
Number 7: The bewitching oil-based paintings of Hollywood sirens from a bygone era with diamond and bejeweled faces by Carolina Gómez in her teenie-tiny studio, located on the corner of Calle 74A #22-07 (enter through Carrera 22), shouldn't be missed. Viewing times are today (Saturday) from 10am until 4pm and tomorrow (Sunday), from 10am to 3pm.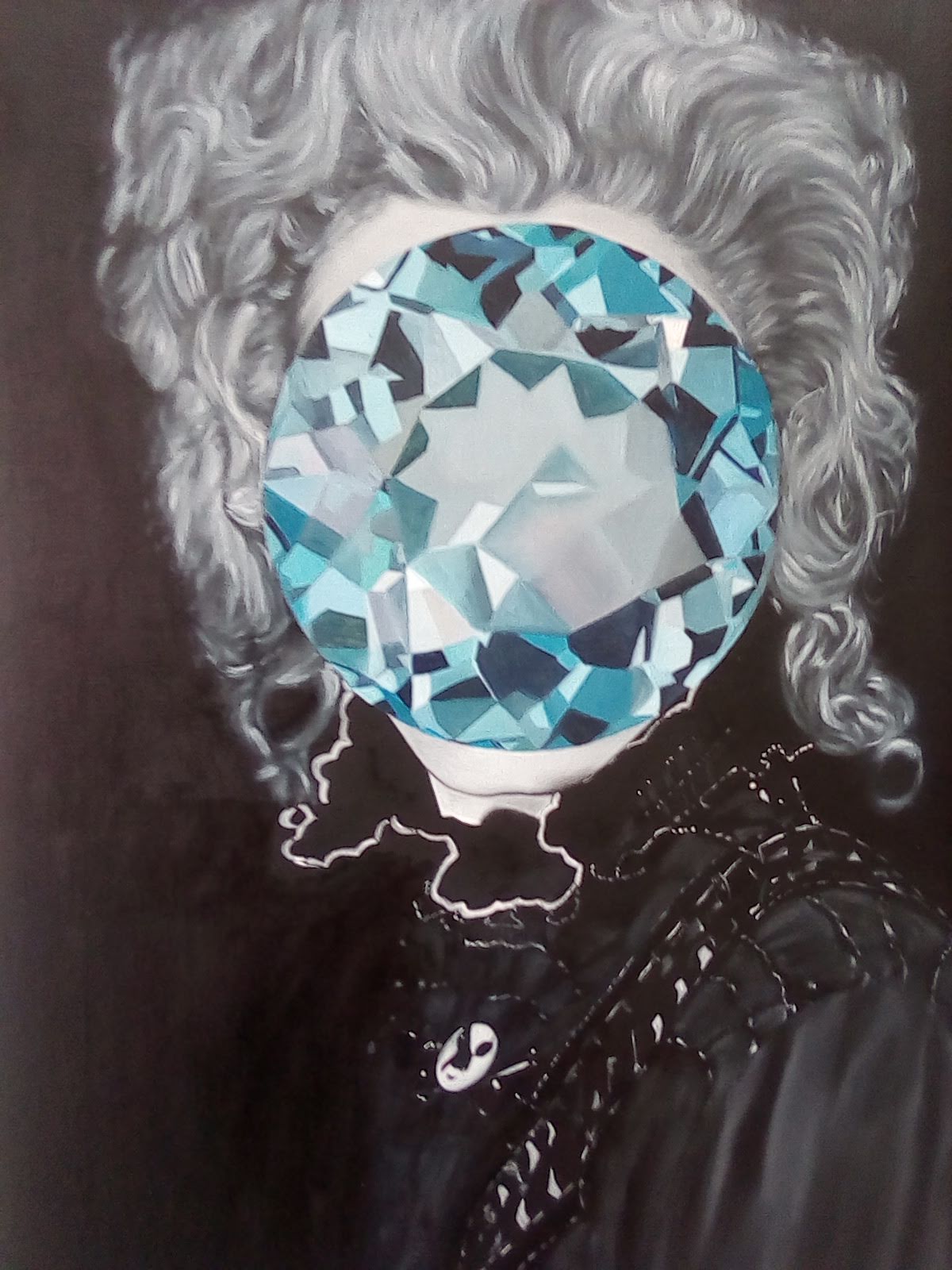 Number 8: The artist Santiago Parra's show entitled MONUMENTAL at Galería Sextante and his pieces in it are indeed monumental creations of large-scale expressive joy, and shouldn't be missed while the subdued work of Juan Manuel Echavarría's tombstones present the viewer a more reflective mood about  life, cemeteries and how you'd like to be remembered.
Number 9: If you like documentation in your art, then the current installation at PERMANENTE may be just for you. Produced by the artist known as La Reina, Natalia López depicts and documents her trek to Antartica intensively and extensively, through photography, video and thorough note-taking. My impression of Antarctica had always been one of deeply packed snow and ice. Sadly, this is not the case: La Reina shows melted polar ice caps (in time-lapsed video) along with the bashed-in exposed skeletal sculls of murdered baby seals. If it sounds gruesome, it isn't, just a reflective view from an artist of our declining world.
Number 10: Performance artist Manu Mojito at ARTBO and Odeón. Mojito says his performance, entitled 'Paper Laws' is a treatise on Colombian law regarding LGBTQ rights. He explains that while there are many huge steps forward on paper for the LGBT community in Colombia, in practice, there is still a long way to go. 'Pensarse Decolonial' is a piece that tries to break the invisible circles and address a freedom that we have not yet reached.
Number 11: Adriana Marmorek's installation entitled Self Storage actually takes place in a self storage container in San Felipe. It deals with all things ephemeral, Marmorek states that ´the space works as a source of how memory itself works, as well as how we can keep an object in this space and forget that it exists until we unexpectedly run into it; our memory is also capable of jealously guarding memories that sometimes re-appear randomly sometimes capriciously.' You can see it at Snap Storage (Calle 76 #20B-46) until Tuesday, October 30.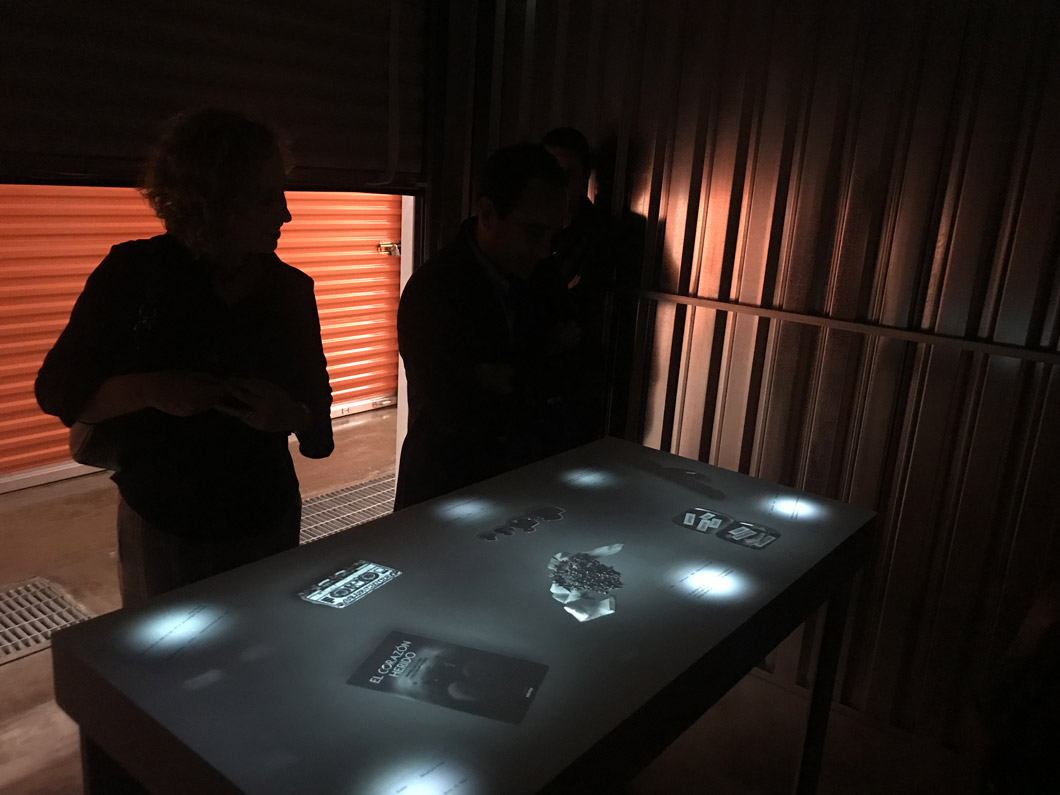 Special mention must sees:
CAMO, Camillo Delgado at ArteCámara (in ARTBO/Corferias)