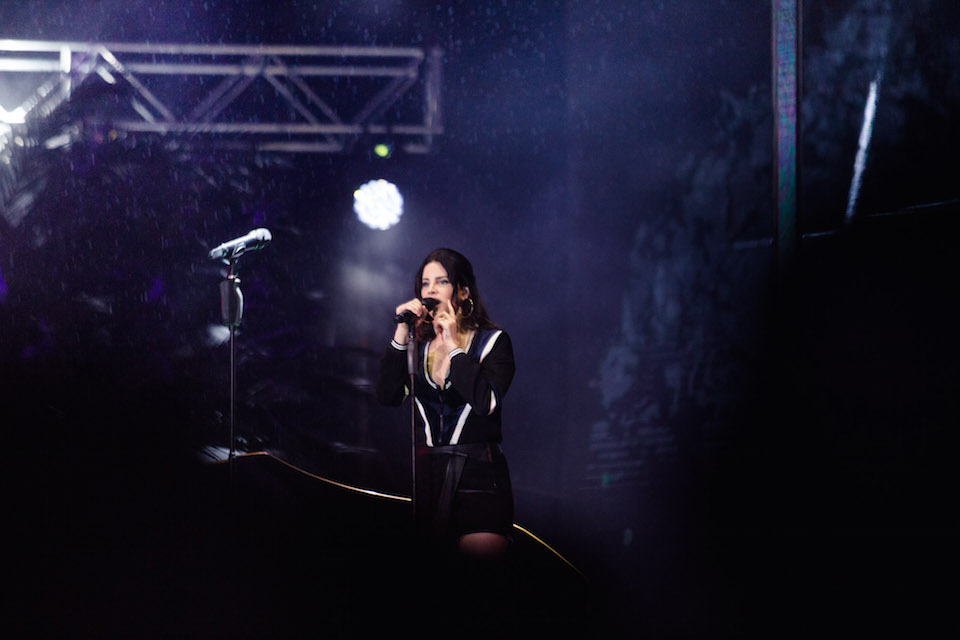 On a rain-lashed evening, Esteréo Picnic 2018 makes a strong start to the weekend.
---
Nothing stops bogotanos having fun, not even heavy rains on the first day of Estéreo Picnic. With the rains passing, we make our way north up the autopista. The traffic is terrible but we're filled with the excitement of a lineup packed with big names and exciting local talent.
We arrive just in time to see La Ramona light up the stage with her tremendous voice. Like a paisa Amy Winehouse, she's got a voice big enough for stadiums. On the third stage, it's deafeningly loud. Like the storm threatening to come off the mountains, she's a torment of fire and passion, backed up by too-cool-for-school session musicians. Tribu Baharú are an injection of pure champeta energy into an otherwise foggy and grey evening. It's the first chance for some people to get dancing, and few Colombians need to be asked twice to dance.
Related: Local bands coming to Estéreo Picnic 2018
Cohetes have a great logo. That's our main takeaway from their set. In front of a small gathering of people, they never really get going, which is a pity. Also on the third stage are Centavrvs from México, who give a jolt of power to the crowd. Covering various Latin classics as well as dropping some heavy Mexican beats, they're as spicy as you'd expect them to be.
People are drifting in now, and the crowds are swelling like a goose being prepared for foie gras. MNKYBSNSS are the first to benefit, the costeños thrilling the biggest audience of the day. For two guys on keyboards, plus a singer and drummer, they manage to handle the size of the stage well. It's easy for an alternative electronica band to get lost up there, but these guys are heavy and hard. Tune after tune strafes across the screaming multitudes.
Milky Chance have a daft name, but they've been recommended by a friend, so along we go. It's difficult to know what to say, frankly. They're so middle-of-the-road that it's hard, even for me, to have a strong opinion. Almost like their name, they're just like eating a mayonnaise sandwich. No filling, just loads of mayonnaise. That's what they're like. Better than getting wet, but only just.
The big stage needs a big name, and there are few bigger than Lana Del Rey. She sings in dulcet tones which clouds the fact that swears like a docker. She says she "wants to get wet" with us and charges off to the VIP area to do exactly that. She's every inch a headline act, with a stage show to match. Dancers writhe about behind her like charmed snakes, every eye on her as she dominates the stage.
After Lana, there's little left until Metronomy. They're on at silly o'clock, so we decide to bail. After all, who would take us seriously if we stayed for The Killers? I'll tell you now: One song was OK and they probably played it last so you had to hang around. Well, we were getting a cab, which is the best response to their music. After all, tomorrow is the night the Gorillaz come down to the hills for a picnic, and we want to be 100% ready for that…