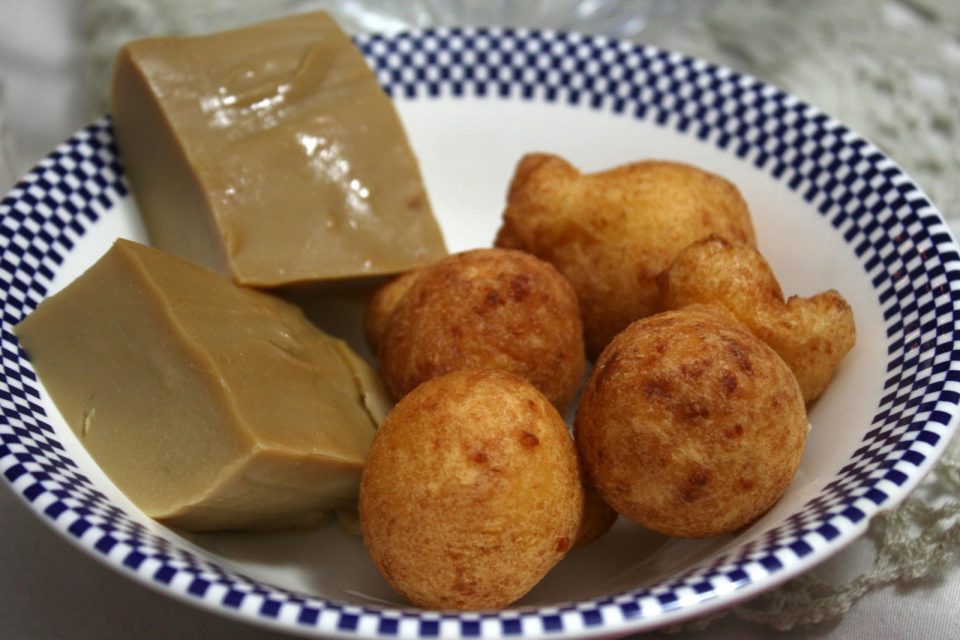 Well known seasonal snacks like the classic buñuelos and natilla are just the tip of the iceberg when it comes to culinary Christmas traditions. Sherly Montaguth shares an enticing list of hidden gastronomical gems.
---
Here in Colombia, we are quite fond of the holiday season. So much so that it is already hard to escape the Christmas music playing in every corner of the city. This is not only a season for decoration, vacations, music and parties; like much of the world, traditional Christmas food also plays a major part in the celebrations.
To make this list as comprehensive as possible, I turned to my Facebook friends and asked them about the typical foods their families serve in their home towns. I ended up discovering dozens of dishes I had never heard of. In fact, I didn't know sweets were so popular around this time!
One of the most beautiful things about these delicacies is that they bring all the family together, because many hands are needed in order to make them. So every time you are invited to try one of these treats, know you are certainly receiving Colombian family love in its most sincere form.
Here's a short list of traditional dishes served in different regions of the country so you can go out and try them all!
Torta de pastores
This traditional cake that comes out of the kitchen every Christmas in Valle del Cauca is made with arroz con leche, a popular rice pudding dessert in Spain and Latin America, mixed with conserved fruits such as lemons, oranges and figs, and a biscuit soaked in red wine.
Capón relleno
This is a must on Christmas or New Year's Eve in Santander and Norte de Santander, and it can be quite an endeavour to make. It consists of a beef roll (sometimes replaced by pork or poultry) stuffed with veggies, ground meat and eggs. After it's been baked or boiled in a pressure cooker, it's sliced and served as a cold cut with sweet plum or pineapple sauce with a side of potato salad.
Hallacas
Hallacas are an iconic Venezuelan food. However, these are also quite popular during Christmas time in neighbouring Norte de Santander and Arauca. Hallacas are similar to tamales but not quite the same. The filling is made of chicken, pork and beef meat, mixed with chickpeas, and the dough gets its consistency from pork grease. It's not exactly a light snack, but certainly a delicious one.
Dulce de Nochebuena
Sweet dishes are a big deal here, especially in places such as Huila and Tolima, where people create the Nochebuena, a Christmas plate full of a wide variety of candied fruits in syrup and other traditional sweets from the region. In the Nochebuena you can also find the ultimate Colombian cheese bread, almojábanas, and wheat puff pastries.
Champús
This sweet drink is a must in the southern department of Nariño and it's primarily consumed during the novenas. It's a very sweet and thick corn-based drink. Its preparation takes several days as the corn needs to ferment before it reaches the desired consistency, and its unique flavour comes from spices like lemon balm, orange leaves, cloves and star anise.
Pernil de cerdo
Also served as a cold cut, pork leg is a traditional Christmas dish in many Bogotá homes. Sometimes marinated with beer and cooked in the oven, you will find it in celebrations accompanied by sweet plum sauce and a sweet and sour coleslaw.
---
By Sherly Montaguth