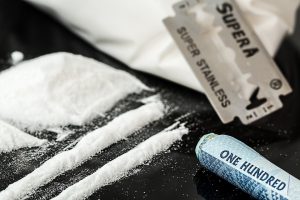 That amount of acreage dedicated to cocaine farming translates to 1,400 tons of cocaine, per the UN group's study, which has a street value of $2.7 billion.
Unfortunately for Colombia and the region at large, there are no signs that anything the government or foreign agencies have done is working to stop production.
As shown in the above graph, an independent report by the White House in July puts the number of hectares dedicated to cultivating coca even higher at 209,000 hectares. That is despite the fact that the U.S. spends hundreds of millions of dollars each year to try to solve the global drug trade that often finds its source in Colombia, the world's largest cocaine producer.
"The area with coca crops in Colombia has been increasing since 2013 at an average yearly rate of 45%," the study read.
Much of the concentration of coca farms came in the Pacific and Central regions of Colombia, as well as in Putumayo and Caquetá near the country's southern border with Peru.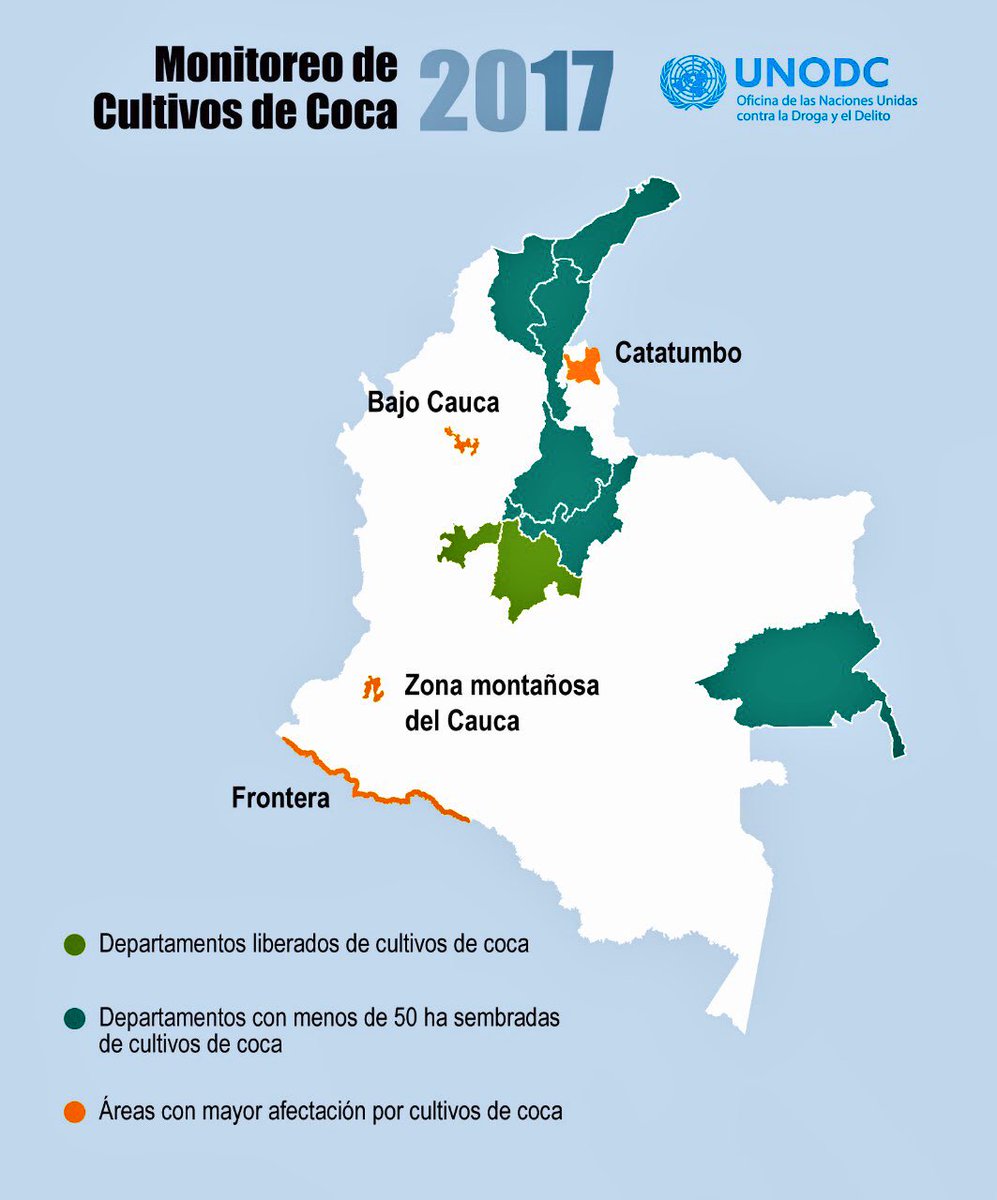 The areas in orange represent the highest concentration of coca farms. Graphic courtesy of UNODC.
In an agreement with the UN last year, Colombia said it would try to incentivize farmers from not getting into the business of coca cultivation by providing alternatives. The industry remains catalyzed by criminal groups and guerrilla leaders like FARC dissident Walter Arizala, alias El Guacho, who was recently injured in a shootout with Colombian military forces.
At a press conference for the presentation of the UNODC report, Justice Minister Gloria María Borrero stated her concern for the increase in coca production but that Colombian President Iván Duque was willing to use strong measures to reduce the trend.
President Duque has maintained his support of aerial spraying as a measure to eradicate coca crops. Duque met with US Secretary of State Mike Pompeo in June to speak on a variety of matters including how best to curb cocaine production in Colombia. "[T]hey discussed the need for continued action to reduce coca cultivation and cocaine production in Colombia," the US Department of State's Bureau of International Narcotics and Law Enforcement (INL) tweeted at the time.
The use of aerial spraying in plant eradication has been a contentious issue in Colombian politics and remains a hot-button topic given the harmful and potentially carcinogenic effects of glyphosate: a compound used in the fumigation of coca crops.
With few solutions that the different sides can agree on, however, the UNODC's recent report indicates that the cocaine trade will continue to contour Colombia's politics and its relationship with the US.
With reporting by Michael Krumholtz and Arjun Harindranath
A version of this article first appeared on Colombia Focus.